SOME GOOD NEWS: Sean Bell's Daughters Are High School & College Bound! + MIT Elects 1st Black Female Student Body President
​
May 28 | by _YBF
​ ​ ​ ​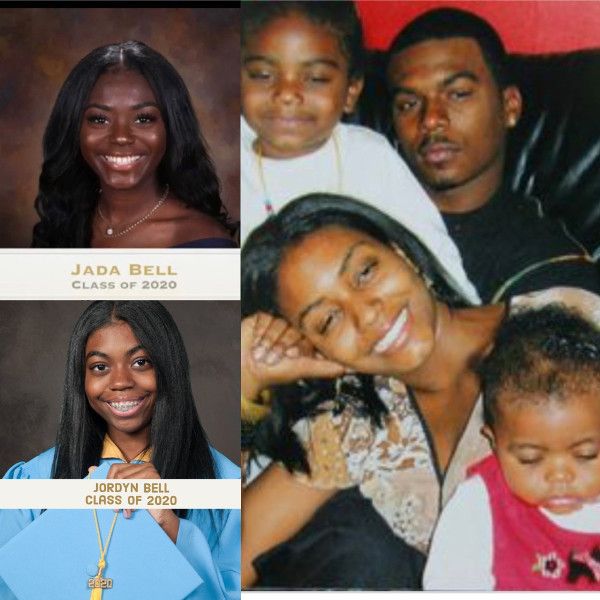 The daughters of Sean Bell – the man police killed hours before his wedding in 2006 – are graduating middle and high school. Also, MIT has elected its first black female student body president in the school's history. More inside…
The two daughters of Sean Bell – the NYC man killed by police hours before his wedding – are graduating middle and high school! Jada and Jordyn Bell are 2020 graduates. Jada is heading to college and Jordyn is making her way to high school. Their father would be proud.
In November 2006, 23-year-old Sean Bell was killed by five undercover police officers who fired 50 shots into the car he and his friends were sitting in after a fun night out. He and his friends had just walked out of Club Kalua where Sean's bachelorette party was held. Sean was supposed to walk down the aisle to marry the mother of his daughters, Nicole Paultre-Bell, hours later, but sadly, that never happened.
No guns or drugs were recovered after Sean's murder. The cops who killed him were never charged. Jada & Jordyn were just babies when their father was killed almost 14 years ago.
Now, the YBF ladies are ready to blossom!
"I'm so proud of these 2 !!!! Congratulations to both of my graduates. Jada & Jordyn. WE DID THAT !!!!!! Thank you all so much for the love #ClassOf2020," their mother Nicole wrote on Instagram.
Sean Bell would have celebrated his 37th birthday on May 18th:
Every time a black person is gunned down by police, it's a tragic reminder of what happened to Nicole's fiance:
November 25, 2020 will be the 14th anniversary of Sean Bell's death. His daughters are certainly making him proud!
As for more #BlackGirlMagic:
HERstory made!
MIT just elected its first ever black female student body president!
Danielle Geathers - a college sophomore majoring in mechanical engineering - just became the first black woman to lead the undergraduate association. Her running mate is an Asian woman named Yu Jing Chen.
"Someone asked if the UA president was a figurehead role [during the debate]. I think no, but minimally, a black female in that role will squash every perception that MIT is still mostly white and male," Danielle told the school's paper, The Tech via Because We Can. "Minimally, the immediate image of that will make MIT a more welcoming and inclusive place."
Danielle and Yu Jing created a website to share their mission statement, which is to help minorities on their campus have a voice.
"Our leadership increased accessibility to student resources on campus and levied student concerns to administration, ranging from the Burton Conner transition to the search for the new Institute Community and Equity Officer," they wrote in a statement.

"Our impact spans from creating MIT's first and only black women recruiting initiative to pioneering MIT representation at America's largest Asian American student advocacy conference."
Congrats ladies!
Photos: Nicole Bell's IG
​ ​
​ ​ ​