Lark Voorhies Feels 'Slighted & Hurt' Over 'Saved By The Bell' Reboot Snub, Gets Candid About Her Mental Disorder
​
Feb 20 | by _YBF
​ ​ ​ ​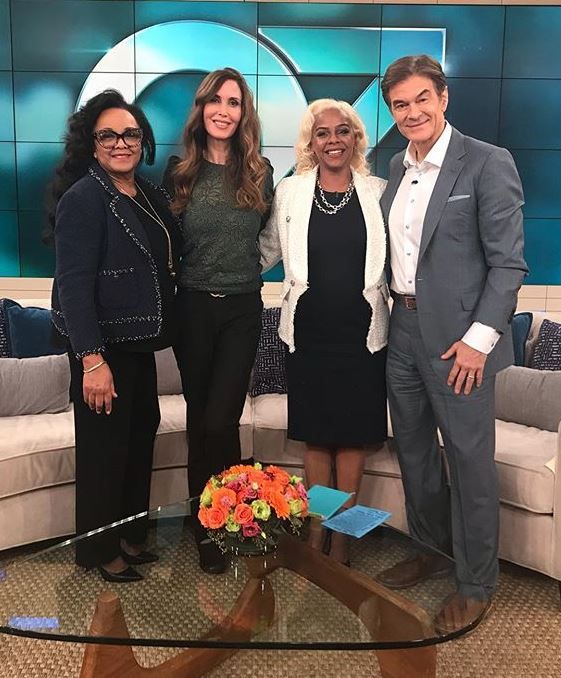 "Saved By The Bell" alum Lark Voorhies - who played the uber fashionista Lisa Turtle - opens up about being snubbed for the "Saved By The Bell" reboot and being left out of her former cast mates' personal events. She also opened up about her mental illness for the first time. Get it all inside...
Lark Voorhies was thrusted into the limelight as a cast member on NBC's hit 90s series "Saved By The Bell." She played Lisa Turtle - the trendy, talkative and rich fashionista, who was also the gossip queen we all wanted to be at Bayside High throughout the series' four-season run from 1989 to 1993. Oh, and the only brown girl on the show.
After the show ended in 1993, Lark seemingly went ghost. She starred in several television sitcoms and soap operas, including "The Bold and the Beautiful" and "The Fresh Prince of Bel-Air." Then, she went off to college, copped her degree and was living life under the radar.
In 2012, shocking photos of Lark started popping up online and then she did an interview with Entertainment Tonight which pushed her mother, Tricia Voorhies, to reveal to the world that her daughter had been diagnosed with bipolar disorder. At the time, Lark denied she had any mental health issues. From there, it seemed her life started to spiral out of control. Peep the clip below:
People thought she was on drugs – which she denied – but she was not. She was dealing with mental health issues. In 2015, she made headlines after she defended her new husband, Jimmy Green, who was reportedly a gang member, after her mom filed a restraining order against him. They divorced six months later. By the way, Lark was also engaged to comedian/actor Martin Lawrence back in the day, but they called it off.
Everything became too much for Lark and she ended up moving in with her mother. Two years ago, she was scheduled to do an interview on the "Dr. Oz Show," but after a pre-interview, producers felt she needed additional help. So, they got her some.
Now, she's ready to share her truth.
Yesterday, the former "Saved By The Bell" star appeared on the "Dr. Oz Show" where she talked about the "many competing voices," in her head and how it "just goes on and on." She revealed she was diagnosed with Schizoaffective disorder, which is a chronic mental health condition characterized primarily by symptoms of schizophrenia, such as hallucinations or delusions, and symptoms of a mood disorder, such as mania and depression.
A few months ago, it was reported a "Saved By The Bell" reboot was in the works and several original stars would return, including Mario Lopez, Elizabeth Berkley, and Mark-Paul Gosselaar (who Lark dated in the past). We sure were wondering if Lark would return for the reboot.
However, no one called up Lark about starring in the reboot and she feels a way about it, understandably. Dr. Oz asked Lark to read an excerpt from her journal where she shared her feelings about being snubbed.
"I have to admit I did feel a bit slighted and hurt when I was not invited to be a part of the 'Saved by the Bell' reunion," she said. "I also realized that having this puzzling disorder may have played a major part in that factual decision. With that in mind, I am truly thankful for having had the chance to work on a show that has been so successful."
Not only has she been excluded from the reboot, it seems castmates haven't reached out for her to attend off-screen reunions either.
This is what 30+ years of friendship looks like... pic.twitter.com/RbbbcR7OvL

— Mark-Paul Gosselaar (@MPG) April 21, 2019
"They have the right to do that and they're happy in their element and they can have it, certainly," she said. "Family isn't kept complete without its lead."
Through it all, Lark and her psychiatrist Dr. Shahla Modir (who Dr. Oz introduced her to) feel confident she could make a comeback in Hollywood with help.
"Right now I feel really good, but I've struggled a lot. I've had many nights of crying and I was totally puzzled and perplexed," Lark's mom Tricia said. Mama Voorhies also said Dr. Modir has also helped her to "come to terms with her challenge."
Peep the clips below:
Below is the full interview:
Maybe Tyler Perry will come to the rescue in helping her get her feet wet in the industry she loves again. We wish her the best!
Photo: Lark's IG
​ ​
​ ​ ​