Whoopi Goldberg Had To Go Mama Bear On Meghan McCain, 'Girl, Please Stop Talking RIGHT Now!'
​
Dec 16 | by _YBF
​ ​ ​ ​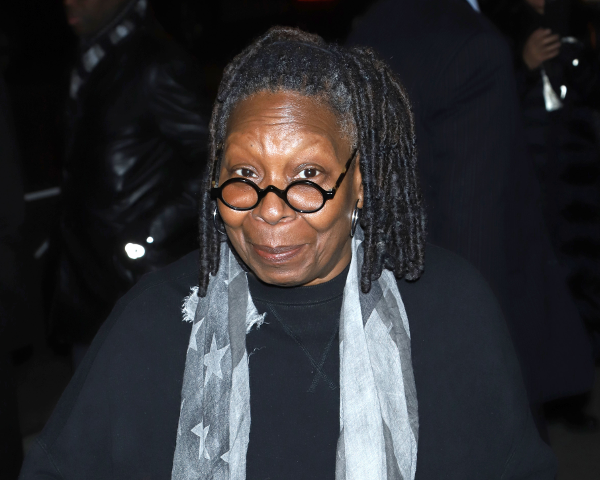 "The View" co-host Whoopi Goldberg is sick of Meghan McCain and she let her know it! Watch their daytime TV showdown inside…
It got real spicy on "The View" this morning.
Co-host Whoopi Goldberg reached a breaking point and had ENOUGH of Meghan McCain! And she let her know it too.
The co-hosts were discussing impeachment on "The View" this morning when Joy Behar (who's very liberal) got into it with Meghan McCain (who's very conservative) over the difference between Donald Trump's officials refusing to testify during the impeachment proceedings and former Vice President Joe Biden saying he would not go under oath either.
Co-host Sunny Hostin brought up Bill Clinton's impeachment process and bashed Republicans who voted to convict the former president on perjury, but now will acquit Trump for abusing his power.
Meghan then chimed in and said her job as an ABC political analyst and daytime talk show co-host is not to "litigate the ethics" of the impeachment process, but to "analyze the politics" of the situation. Sunny cleared up her comments and told Meghan she wasn't pointing her out, she was referring to GOP senators.
"Let me talk," Meghan requested. "I let you talk, let me finish."
Whoopi then tried to take it to a commercial break and Meghan continued to speak. She said the hosts were acting as if they never want a conservative perspective on the show…ever. That's when Whoopi went off.
"Girl, please stop talking!" Whoopi yelled. "Please stop talking right now!"
Oop! Whoopi had to go mama bear on her.
"No problem," Meghan replied. "I won't talk the rest of the show. No problem."
Whoppi popped back, "I'm OK with that. I'm OK with that. If you are going to behave like this," as the audience gasped.
More bickering went on before Whoopi took control and tossed the show into a commercial break.
Watch it go down below:
Whew, chile!
Do you think Meghan McCain was out of line?!
Photo: JStone/Shuttershock.com
​ ​
​ ​ ​