Jordyn Woods Passes Unnecessary Lie Detector Test About Sex With Tristan Thompson + Khloe Kardashian Pops Back, 'Liars Take Oaths'
​
Dec 11 | by _YBF
​ ​ ​ ​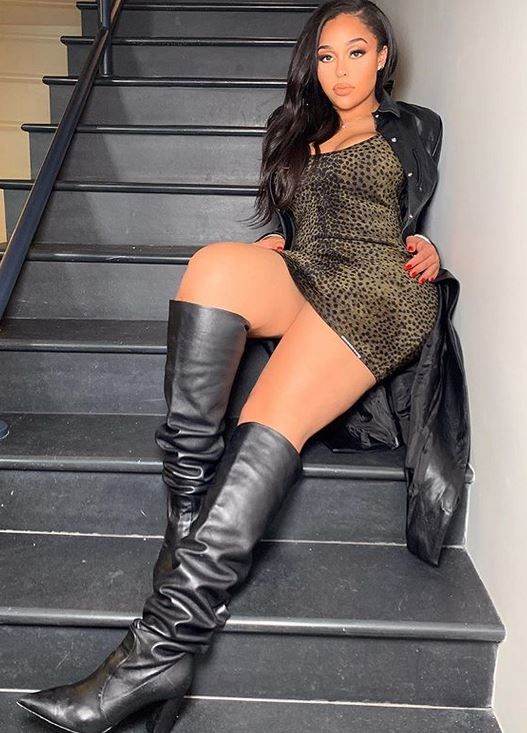 Jordyn Woods passed a lie detector that involved the Tristan Thompson kissing drama and Khloe Kardashian has responded…with a cryptic message. Get it all inside…
Jordyn Woods took a lie detector test on Jada Pinkett Smith's "Red Table Talk" where she was asked questions about the Tristan Thompson scandal and she passed! We're not sure why this is coming out now being that the initial interview went down right after the scandal broke, which was back in February, but here we are.
Ten months after the Jordyn Woods/Tristan Thompson drama, Jada Pinkett Smith aired a special "Ask Us Anything" episode on her Facebook Watch Series where she shared footage from Jordyn's lie detector test she took following her "hook up" with Khloe Kardashian's baby daddy Tristan Thompson.
"Jordyn did take a lie detector test. It was Jordyn's request," the Girls Trip actress said. "It was her request to be here, and it was her request to take the lie detector test. We had a forensic polygraphist with more than 25 years of experience in criminal and civil investigations. It wasn't for this show, it was for Jordyn and for people that she loves," she continued.
You'll recall, Jordyn shared her truth on "Red Table Talk" on March 1st after getting cozy with the NBA star over the Valentine's Day weekend earlier this year. She revealed the Cleveland Cavaliers baller kissed her during an afterparty at his home on February 17th after a long night of partying. She was adamant she NEVER slept with Tristan. And the lie detector test determined…she was telling the truth!
"I just want everyone to know that I'm telling the truth," the 21-year-old socialite told Shon Thurman, a certified polygraphist. "That's the most important part of the story to me, is the truth."
Jordy was asked three questions:
"Are you now in the state of California?" Jordyn responded: Yes.

"Are you currently sitting down?" Jordyn responded: Yes.

"Did you have sexual intercourse with Tristan Thompson?" Jordyn responded: No.
We didn't recall the masses claiming she slept with him - only that she kissed him. But in a recent episode of "KUWTK", Khloe indeed alluded to chicks "sleeping with her man."
"You definitely passed, and I believe you're being truthful in the test," Thurman told her.
"She passed with flying colors," Jada said. "There's always more to the story, so you've got to be careful how you judge, no matter what you hear and no matter what's out there."
Check it at the 18-minute mark below:
This aired right after the episode of "Keeping Up" aired where Khloe made her insinuation. Still, this test was unnecessary AF.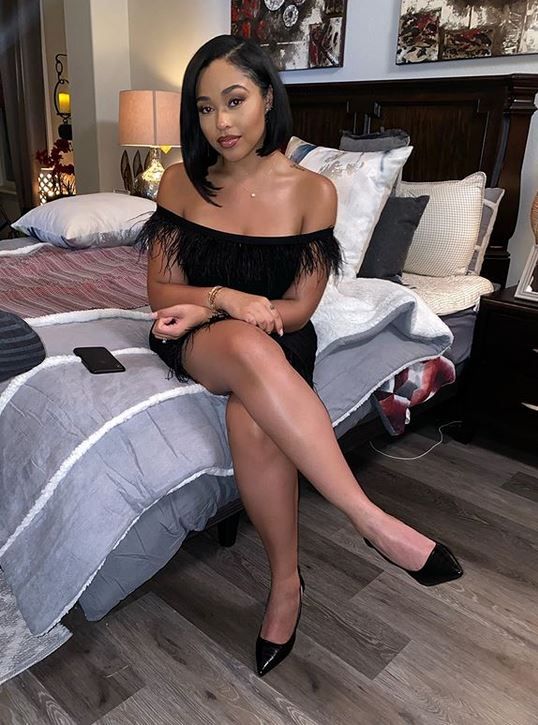 Since the scandal broke, Jordyn has been living life like its golden after ending her longtime friendship with her former bestie Kylie Jenner. She's been pretty busy with new gigs and having fun with Houston Hottie Megan Thee Stallion.
Just recently, Jordyn posted about leveling up after friends she has outgrown:
2020 is looking bright. She recently landed her first leading role in an upcoming movie. Woot!
Meanwhile, Khloe is still all in her feels over the scandal.
It seems Jordyn's lie detector test made Tristan's ex-Khloe Kardashian feel some type of way because she hopped on IG Stories with subliminals...something she has been doing A LOT lately.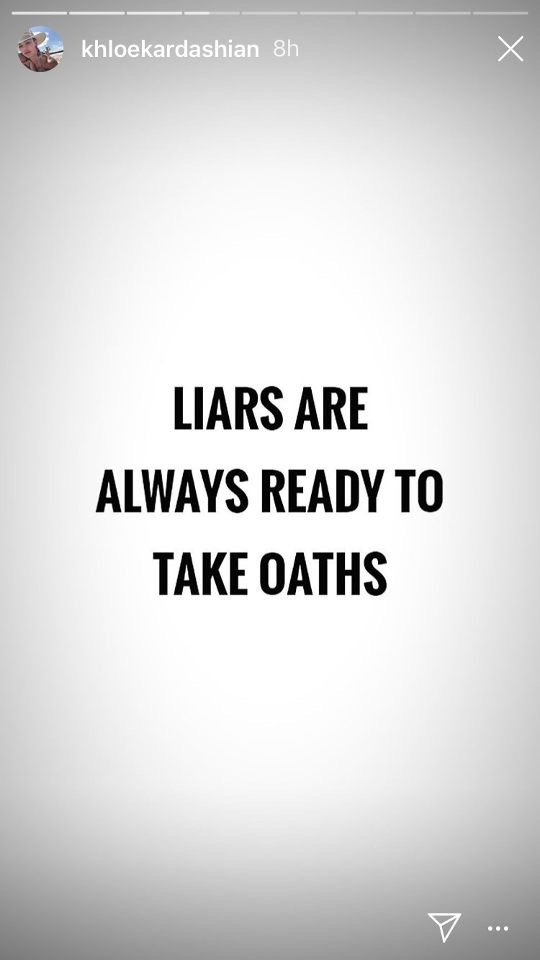 "Liars are always ready to take oaths," Khloe wrote on IG Stories.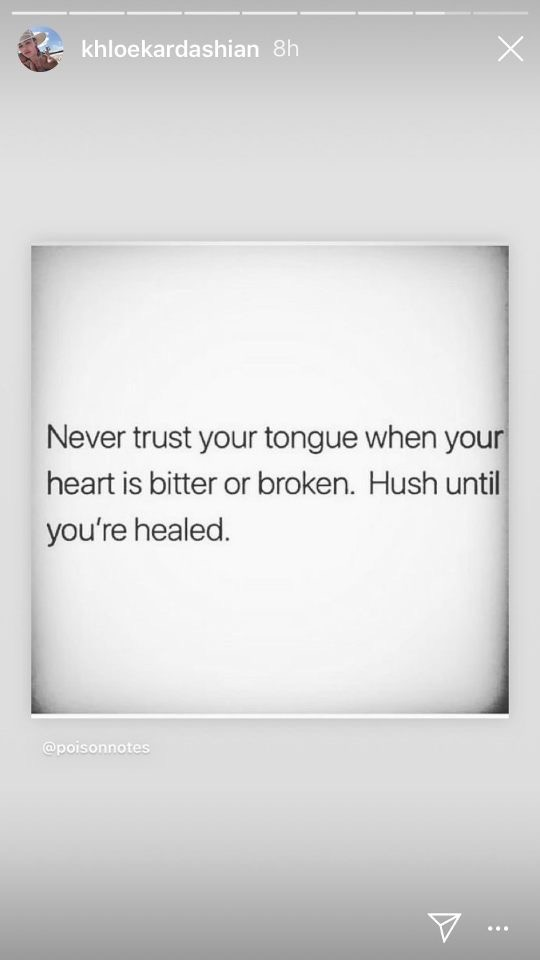 Girl, just stop. Cry a river, build a bridge and get over it.
We'd like to note how Khloe has all this animosity towards Jordyn, however, she has been happily accepting lavish gifts from her cheating baby daddy Tristan. Hmph.
UPDATE:
Jordyn Woods claims she's NOT subbing Khloe Kardashian and said if she has something to say, she'll say it to the person.
Photo: Jordyn's IG/Khloe's IG

​ ​
​ ​ ​