ABUSE, ABORTIONS & PEE! Patreon & Others Doubt Identity Of Person Behind Joycelyn Savage's R. Kelly 'Reveal All' Account, So It Was Removed
​
Nov 26 | by _YBF
​ ​ ​ ​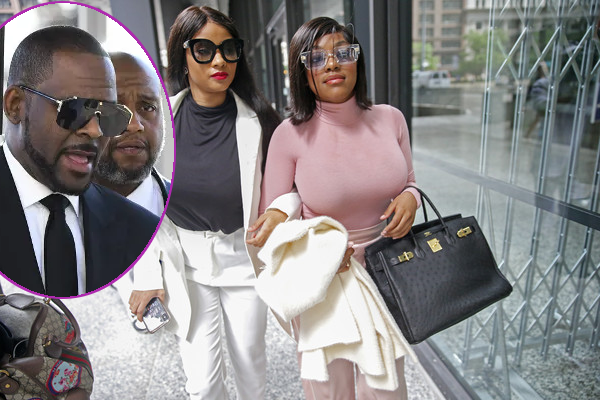 A Patreon account allegedly created by R. Kelly's girlfriend Joycelyn Savage has been removed after the owner failed to verify his/her identity. The account made claims it would reveal disturbing details about Joycelyn's relationship with the embattled singer. Is it really her? More inside...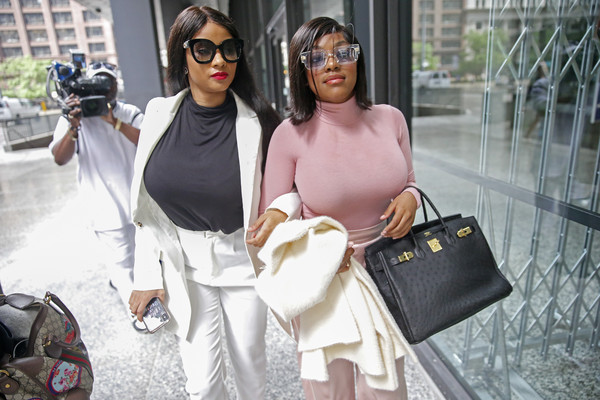 The R. Kelly saga continues.
Word got out that one of R. Kelly's girlfriends – Joycelyn Savage (above, left) – would be sharing details about her relationship with the jailed R&B singer. And by "got out" we mean it was posted by an IG account that supposedly belongs to Joycelyn. And the alleged disturbing details were supposed to be revealed on the Patreon account. However, it was removed today after Patreon couldn't confirm the owner's identity.
It all started last Friday when an Instagram account supposedly belonging to Joycelyn posted a message about sharing a "story" she "should have talked about a long time ago," despite defending the singer in a CBS interview led by Gayle King alongside Kelly's other girlfriend, Azriel Clary.
"There's something I need to reveal, something I should've talked about a long time ago. This is my story," the post reads. She captioned the post, "I'm sorry."
In another post, the 24-year-old (via the unverified account) talked about her plans of posting daily chapters - to those who pay her via a monthly subscription to Patreon - to tell the horror she endured while in a relationship with the 52-year-old singer, who's currently behind bars on several felony sex abuse charges.
"I have Partnered up with @Patreon where I will post daily chapters of my story," she captioned a word video with Lizzo's "Truth Hurts" playing in the background. "Things I am going to reveal that was sweared not to see the day of light — by NDA. I am risking my life for many others. ‪This story is 18+ and only for mature audience, I want to make sure my story is very detailed as I can remember. My first story "Where It All Started" is out now. patreon.com/Joycelynsavage ‬(Link is bio)," she captioned the post.
However, Patreon couldn't confirm the identity of the person who created the account, so it was removed.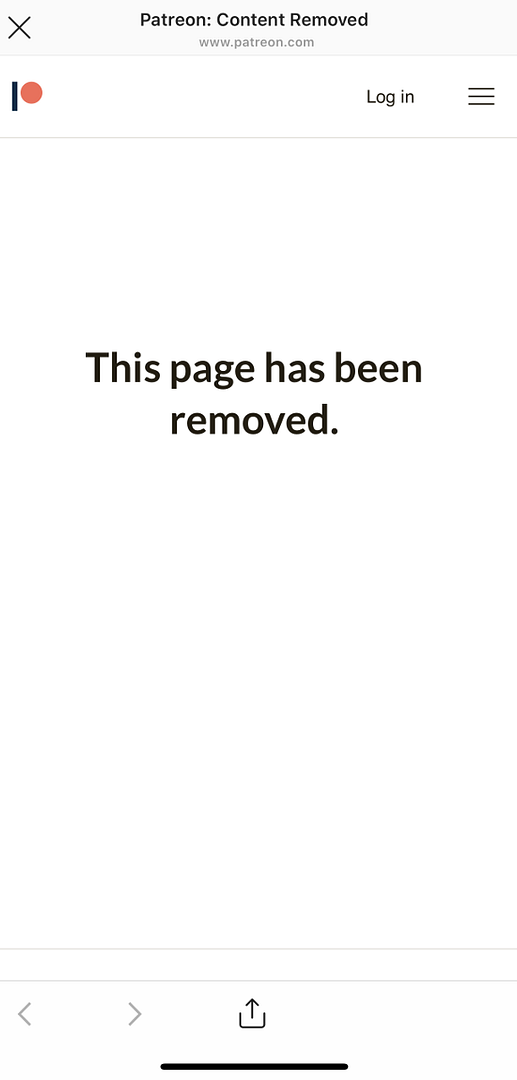 According to reports, the creator had to show identification to prove their identity and since they didn't, they scraped the account. Before it was taken down, it's reported more than 1,800 users paid memberships fees, which range from $3 to $25. Since they couldn't identify the creator's identity, all monies would be refunded. A Patreon rep told TMZ:
"After multiple unsuccessful attempts to verify the identity of the account holder, we closed the Patreon page allegedly associated with Joycelyn Savage due to potential impersonation. All patrons who signed up for the membership page were refunded and the creator did not receive any funds."
It's interesting, because most apps where you receive other people's money via online ask for identity verification with a government document up front.
The postings that went up on the Patreon account shared disturbing alleged details about her allegedly being abused, having at least two abortions, being forced to call him "Daddy," and being peed (and pooped) on. Almost all of which we heard from other accusers in "Surviving R.Kelly".
The Rolling Stone reports:
In the first post, the author claimed she was a "victim" of Kelly's and reiterated claims of abuse and intimidation that many of Kelly's ex-girlfriends have alleged. "After these couple of months, Robert started giving me commands, and making sure I call him by certain names," the account wrote. "Like 'Master' or 'Daddy' which I didn't really care for at the time. If I wasn't getting paid or pursuing my dream I would've went home, but all of that didn't stop just yet. But It started getting worse by day by day, he would raise his voice at me if I didn't call him by those two names. If Robert called me I would have to reply with 'Yes, daddy' or 'Please daddy' he was so controlling."

A subsequent post claimed the singer choked her and "[kept] me locked up like some damn animal."
In the postings, she wrote that the Grammy Award winner would urinate on her and would make her swallow it. If she threw up, she said "piss would turn into feces." Ugh. He also allegedly didn't purchase any menstrual products for her. After hearing rumors that Kelly had herpes, she claims she made him start wearing a condom, however, she ended up getting pregnant and had "mixed emotions" about it because she "didn't want any babies with him at all." She said she had an abortion and then she later had another one.
Kelly's defense attorney Steve Greenberg addressed Joycelyn's alleged IG account, saying, "We have looked into it and cannot confirm that the Instagram account in question is Joycelyn."
Today, the unconfirmed IG account said Joycelyn and Azriel plan to go live to "explain everything going on." In the bio of the account, it also said she's taking her story to YouTube.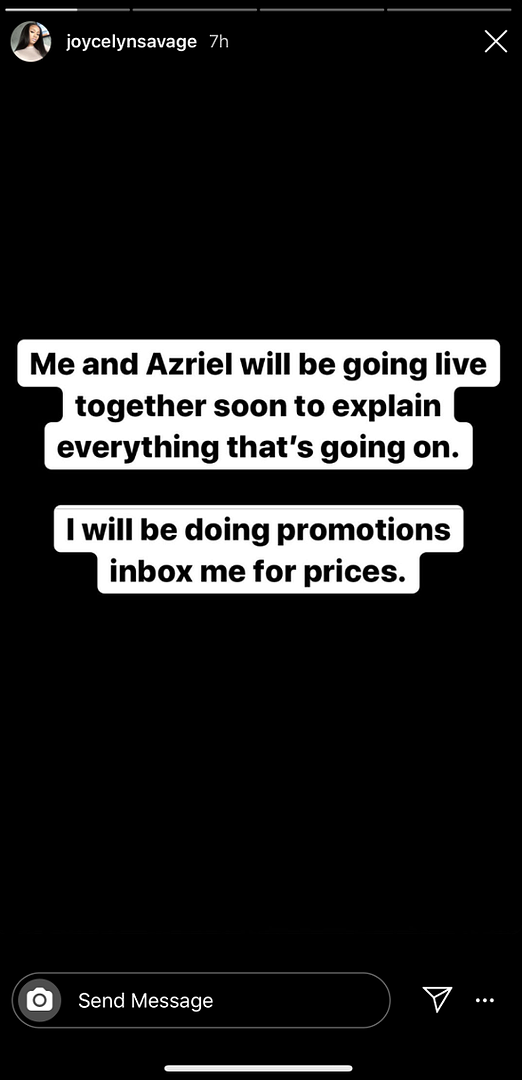 As for why she would suddenly have a change of heart about outing R. Kelly, many believe she may be in need of money since R. - her "benefactor" up until this point - is currently locked up and the lease on that Trump Towers apartment allegedly is up next month.
We shall see...
Photos: Getty/AP
​ ​
​ ​ ​