Meghan Markle Reportedly Said She'd Rather Be 'Heard' Over Being 'Loved' As A Royal
​
Nov 02 | by _YBF
​ ​ ​ ​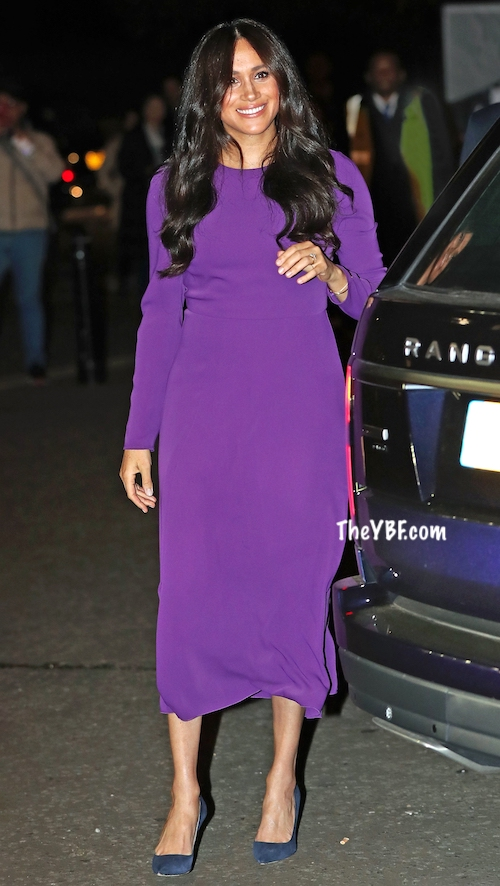 Looks like Meghan Markle is following the same blueprint as her husband's mother Princess Diana. In a new interview, she opens up about how she doesn't want people the love her, instead, she wants to be heard. More inside….
The more we learn about Meghan Markle, the more we see why Prince Harry fell madly in love with. The Duchess of Sussex is a huge advocate for helping others. And as royal, she wants to use her platform to support causes that matter to her, not just have people falling at her feet simply because she married into the British Royal Family. Sounds a lot like something her husband Prince Harry's mother Princess Diana would say.
It's reported the 38-year-old Duchess told a reporter from The Telegraph, she doesn't "want people to love her." Instead, she wants to be heard, especially when it comes to issues that are important to her, such as mental health. Proving how down to earth she is, she also would rather people don't even refer to her by her formal title, the Duchess of Sussex.
Honestly, it's no surprise. When the former "Suits" star and the Prince first met, they bonded of their love of helping others.
"If I have learnt anything about Meghan in the time I have known her, it is that she is a doer, not a wallower, Telegraph writer Bryony Gordon wrote. "She lives in the solution, not the problem. She told me that she didn't want people to love her - she just wanted them to be able to hear her. I have found that this is what the Duchess of Sussex stands for: using her voice to help give one to people less privileged than her."
The Telegraph writer accompanied Meghan during a visit to the Luminary Bakery, which helps empower disadvantaged women. She said she likes her royal appearance to be real laid back because she doesn't feel any different that the people she meets.
"One of the things I have realized since being here [in the UK] is that people have an expectation when I'm coming somewhere, so I'm like, let's just be really relaxed, keep everyone nice and chilled, because at the end of the day we're all just women," she told the women at the bakery. "We all have a story to tell, and I feel honored that I am getting to hear yours."
"I find that when you strip all the layers away, as people, and especially as women, we can find deep connection with each other and a shared understanding," she continued. "Our lives may be different, our backgrounds, our experiences, all varied, but I find that in these moments of connection it becomes abundantly clear that our hopes, our fears, our insecurities, the things that make us tick.... well, those are very much the same. And there's comfort in that."
Peep a clip from her visit below:
While to some it may seem she could no wrong, there are folks who simply hate on her for every, single little thing that she does, like the British tabloids. They have been on her heels ever since news broke three years ago that she was dating the British royal.
The Duke & Duchess are reportedly planning to take six weeks off from their royal duties to spend more time with their son, Archie Harrison Mountbatten-Windsor. The couple wants to spend "family time" away from their royal duties starting this month. A source told CNN that it's likely the Duke & Duchess will split their time between the US and the UK during their hiatus.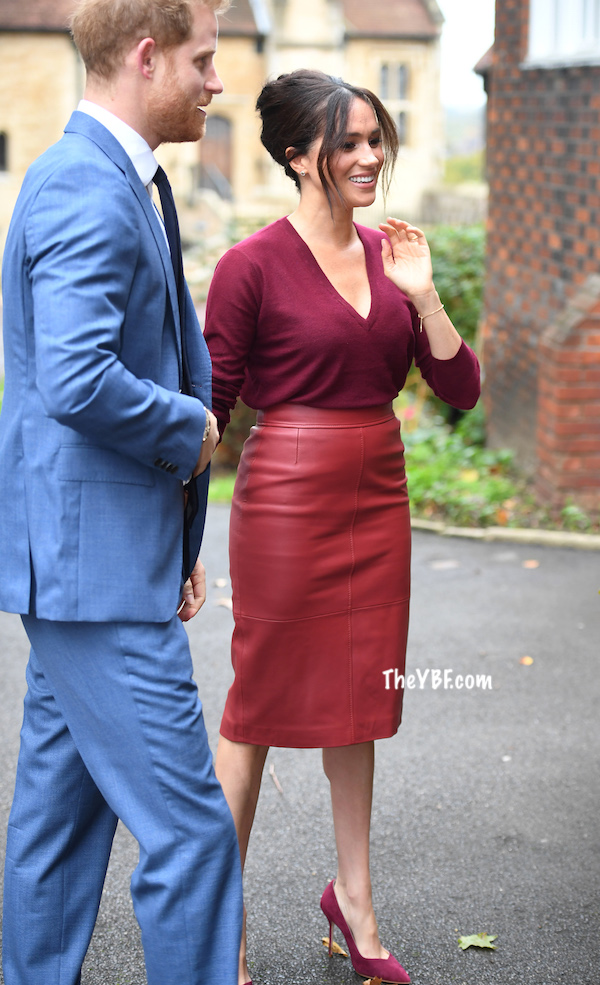 The news came on the heels of a recently released documentary that followed the Duke & Duchess on their 10-day tour of Africa with Archie in September.
In the documentary, she told ITV's Tom Bradby that she had a hard time during her pregnancy because it was "really challenging" with the constant media attention.
Peep a clip below:
Perhaps the key moment in my interview with Meghan tonight. pic.twitter.com/grIsq7f5QX

— tom bradby (@tombradby) October 20, 2019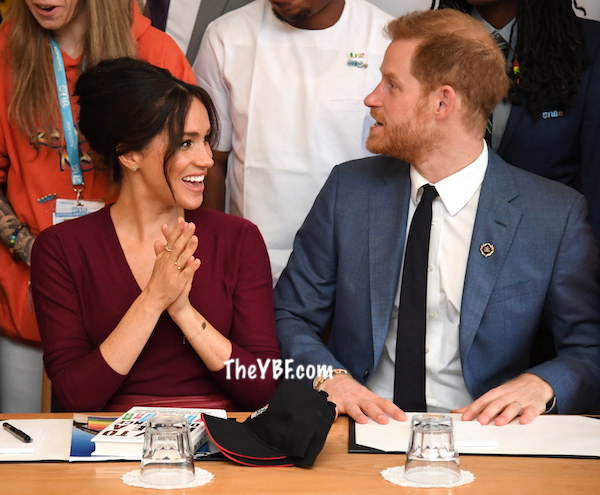 "So if you add this on top of just trying to be a new mom or trying to be a newlywed, it's … well, also thank you for asking because not many people have asked if I'm okay," Meghan said. "But it's a very real thing to be going through behind the scenes. The biggest thing that I know is that I never thought that this would be easy, but I thought it would be fair."
The Duke & Duchess aren't taking the abuse and are defending themselves.
Last month, Prince Harry had to get properly savage on the British tabloids for the mistreatment of his wife in a statement he didn't even run by anyone. He just released it. Soon after, The Duke & Duchess filed claims against media outlet the Daily Mirror for phone hacking. They also took legal action against the Associated Newspapers, which is the publisher of the Daily Mail and Mail on Sunday. They reportedly published contents of a private letter Meghan sent to her estranged father.
We're here for the couple protecting their peace at all costs.
A few days ago, the couple wished everyone a Happy Halloween from them and their "little pumpkin" Archie:
Photos: MEGA
​ ​
​ ​ ​