LisaRaye Blames Duane Martin For Sabotaging Her Marriage, Drops Several F-Bombs & Says She Doesn't **** With Him
​
Oct 17 | by _YBF
​ ​ ​ ​
LisaRaye says her former friend – whom she considered a brother – sabotaged her marriage with former Turks and Caicos Islands prime minister Michael Misick. And she no longer ***** with him. Period. More inside…
From working together on "All Of Us," to becoming the best of friends, to now enemies – LisaRaye McCoy says she's done done with fellow actor Duane Martin.
The Players Club star gets real about how her marriage to former Turks and Caicos Islands (TCI) prime minister Michael Misick failed for an upcoming episode of TV One's "Uncensored." After tying the knot in 2006, LisaRaye became the First Lady of the Turks and Caicos Islands. She said as she was settling into her role, her husband was doing a lot more traveling by himself, while she did engagements on the island.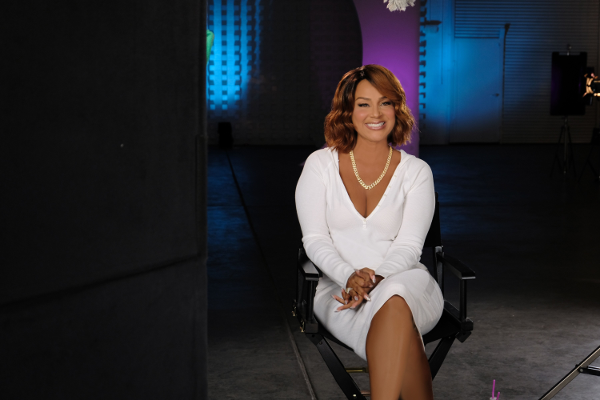 LisaRaye introduced her husband to her friend/"All Of Us" co-star Duane Martin and it's something she regrets doing till this day.
"When I introduced them, that's one of the worst things I ever did," she said.
Apparently, LisaRaye and Duane had bonded and got so close they considered each other family. She trusted him. However, it seems Duane "went dirty on her."
"Somehow within that relationship I lost my husband to Duane Martin and they became better friends than what me and my husband did. I couldn't understand that for the love of God."
The "Singles Ladies" actress said Duane would introduce her husband to different women. He constantly brought other women to Michael.
"Yes, you know my dirt as my brother, as my friend, but, you my friend. I introduced you to him. What are you doing? I'm still kind of confused by that one. So, needless to say, me and Duane don't f*ck with each other…at all."
Then, she went off:
"F*ck him! F*ck him," while adjusting her dress.
Welp. Peep the clip below:
She also previously made claims Nicole Murphy allegedly slept with her ex-husband too. Get those deets HERE.
In another clip, she talked about how she got into starring in music videos and using it as a stepping stone to get into acting:
You can check out LisaRaye McCoy's "Uncensored" episode when it airs Sunday, October 20th at 9/8c on TV One.
Photos: TV One
​ ​
​ ​ ​