Three MORE Women Accuse Cuba Gooding Jr. Of Sexual Misconduct As He Heads Back To Court Today
​
Oct 15 | by _YBF
​ ​ ​ ​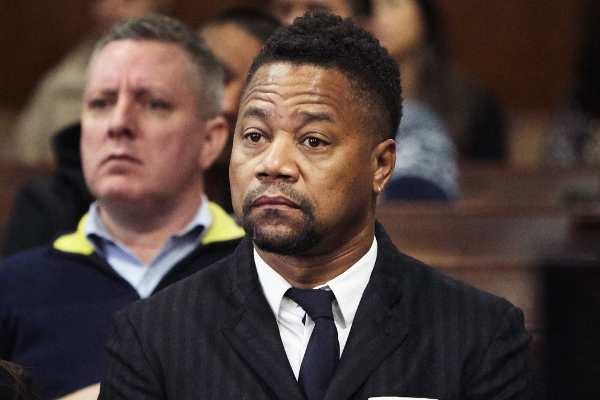 Cuba Gooding Jr. is back in court today as more women have come forward with claims against the actor. Details inside…
Whew, lawd. It's not looking good for Cuba Gooding Jr.
Cuba Gooding Jr. is headed to court this morning to be arraigned in Lower Manhattan on groping charges. Back in June, the actor was accused of groping a woman at a Times Square area rooftop bar. The 29-year-old plaintiff claims he was intoxicated when he placed his hand on her breast and squeezed it without her consent.
The 51-year-old actor was arrested, charged, and pleaded not guilty to forcible touching and was released on his own recognizance. Cuba attempted to get the case thrown out recently, but the judge refused.
Before his initial trial started, the NYPD announced they are now investigating several other domestic violence complaints against Cuba, and a grand jury handed down an indictment for previous incidents not initially included in his current charges. The 2nd woman claims the Oscar winner attacked her in October 2018.
The new charges against him will be unsealed today.
Not only that, three MORE women have come forward with sexual assault claims. That's a total of five women making accusations against the "Jerry Maguire" actor.
According to reports, the three women told police similar stories about sexual misconduct that date back as far as 10 years ago. Sources told the NY Daily News at least one of the incidents is believed to have taken place in a restaurant.
Mark Heller – Cuba's lawyer – insisted the three women's claims are baseless.
"If there was any evidence it would have already been presented to the grand jury," he said. "The allegations will never result in a conviction for anything."
We shall see how this plays out…
Photo: AP via James Keivom
​ ​
​ ​ ​