[UPDATE] He Should Have Tapped Out – WWE Superstar Jimmy Uso Released From Jail After Copping A DUI Charge
​
Jul 30 | by _YBF
​ ​ ​ ​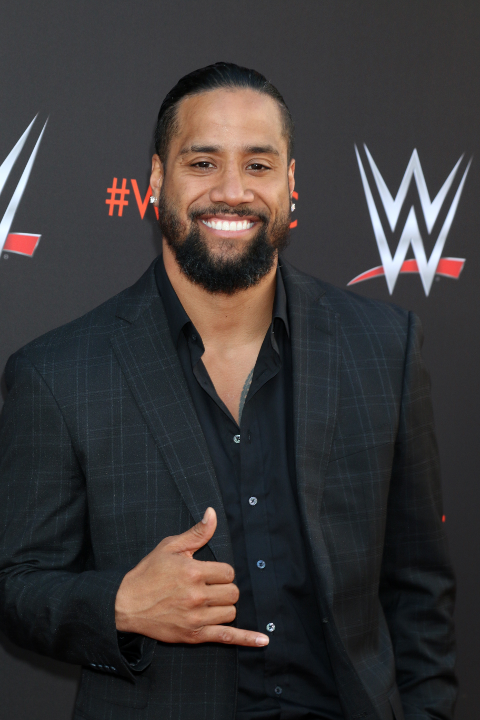 Yikes! WWE star Jimmy Uso allegedly had one too many drinks and copped a DUI! He posted bail, but he's not out of hot water just yet. Find out what his employer had to say and when he's headed back to court inside...
UPDATE 10-25-19:
Police footage captured Jimmy Uso swerving his Cadillac Escalade all over the road while speeding before he was arrested for DUI. Peep the clip above.
Uso was charged with misdemeanor DUI and has been fighting it in court over the last few months. His next hearing is set for next week. -------------------------------------------------------------------------------
Wrestling may be staged, but drunk driving is real.
WWE superstar Jimmy Uso, whose real name is Jonathan Fatu, was partying a little too hard and ended up getting arrested for driving under the influence, according to reports from TMZ. Uso was released from the Escambia County Jail in Pensacola, FL after posting a $1,000 bond. He's set to appear in court on Thursday, August 15th.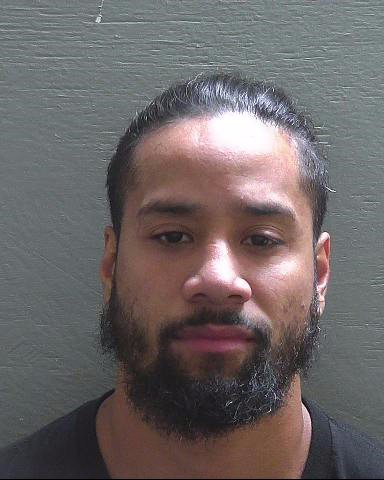 It's reported Uso was speeding when a police officer got him him and noticed he was "swerving left and right," driving erratically. He got pulled and the officer said he "reeked of alcohol." The officer tried to administer DUI tests on Uso, but he refused. He was then arrested and charged with a DUI and he was also hit with a speeding citation.
His employer did not seem to be to supportive about his latest incident. The WWE issued a statement on Uso's arrest that read "Jonathan Fatu is responsible for his own personal actions." YIKES! That was a coldblooded response.
This is not Uso's first run in with the law. In fact, back in February of this year, he was arrested after allegedly getting into a drunken argument with cops in Detroit. The cops claimed that Jimmy "squared up" as if he was going to fight the police. He was arrested for disorderly conduct and obstruction.
Just days before his arrest, wrestler John Cena made a joke about his February arrest during the "Raw Reunion" event:
John Cena makes Jimmy Uso getting arrested for DUI again look that much worse pic.twitter.com/3l5YbM1yIi

— Dakota Fuqua (@DakotaFuqua97) July 25, 2019
Oop.
In case you didn't know , Uso, son of famed wrestler Rikishi, is married in real life to WWE Diva Trinity (Naomi is her stage name) and they both appear on E!'s "Total Divas" reality series. He also has a twin named Jey Uso and they are Tag Team champs. On the show, Uso comes off as the perfect family man, but when those drinks start popping, anything can happen. Apparently.
Photos:Kathy Hutchins / Shutterstock.com/Escambia County Jail
​ ​
​ ​ ​