Apollo Nida Is Out Of Prison...AGAIN! 'RHOA' Star Sent To Halfway House For 2nd Time This Year
​
Jul 30 | by _YBF
​ ​ ​ ​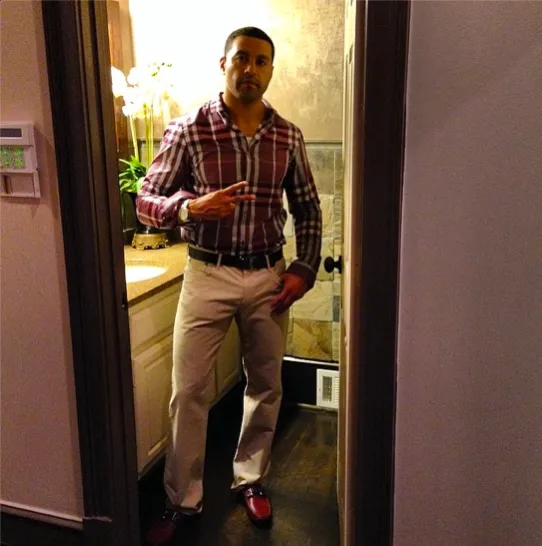 Apollo Nida has reportedly been re-released from prison and sent to a halfway house in Pennsylvania for the 2nd time this year. More inside...
He's out...again!
"RHOA" star Apollo Nida has reportedly been released from prison for the second time year. According to the Federal Bureau of Prisons records, the 40-year-old reality star has been released to a halfway house in Philadelphia.
Last month, Phaedra Parks' ex-husband was re-arrested and sent BACK to prison just nine days after he was released from custody and placed into a half-way house in Philadelphia. When Nida was first released, he and his fiancé Sherien Almufti were spotted strolling the streets, basking in their coupledom. But their happiness was cut short.
It was reported Nida "broke a technical requirement" pertaining to the rules of his release, however, it's unclear exactly which rule he violated. After he was sent back to prison, his fiancée came to his defense, saying he never broke any rules.
At the time, a representative of the US Marshals Service explained:
"He was taken back into custody. I wouldn't say it was an arrest because it's not a new charge. It was an order of the court to bring him into custody," the representative explained, noting that he was in trouble for breaking a technical condition of his release.

"We took him to Federal Bureau of Prisons and they will deal with it since he was in their custody," the representative said.
Whatever happened, it landed him back in prison. Now, he's getting another chance at freedom. Let's hope he follows all of the rules this time.
You'll recall, he was charged with bank, mail and wire fraud, along with ID theft after pleading guilty to the charges. He was sentenced to eight years, but got out early.
Originally, he would have completed his sentence in October, but it looks like he got an extra month added, possibly because of his re-arrest. Either way, he has a few more months before he's a FREE free man.
Right before he was re-released, Sherien posted this on her IG:
She shared a picture of herself in a bikini on the beach with the caption, "As the ocean has no end, so does my love for you!" We're sure she'll be posting up couplem flicks soon.
Welcome home, Apollo.
Photo: Instagram
​ ​
​ ​ ​