Nipsey Hussle's Daughter's Mom Says His Family Kicked Her Out Of Her Apartment & Won't Let Her See Emani
​
Jul 13 | by _YBF
​ ​ ​ ​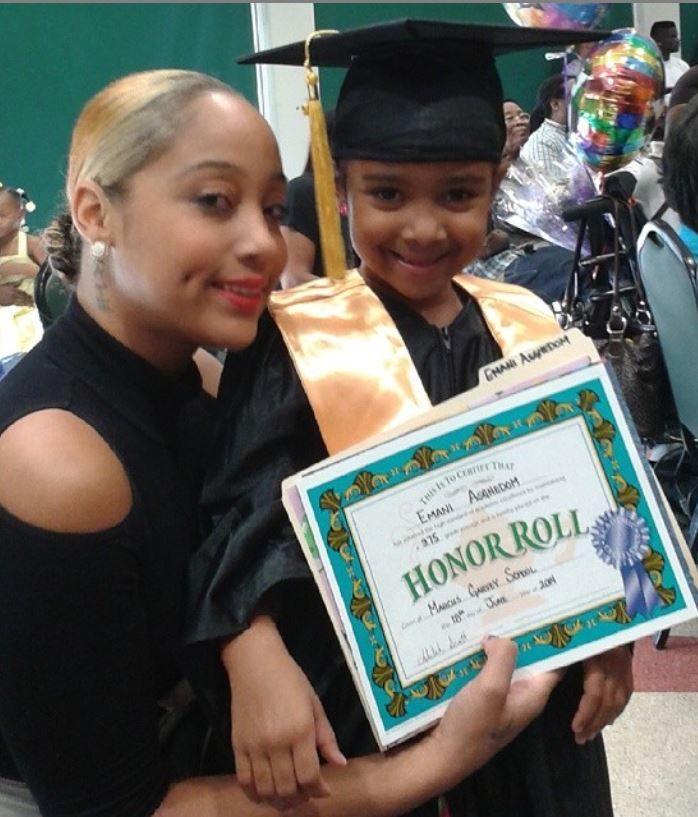 Tanisha Foster - the mother of Nispey Hussle's daughter Emani Asghedom - says his family kicked her out of her apartment (that Nipsey was paying for) and they are refusing to let her see her child. Details inside...
Tanisha Foster - the mother of Nispey Hussle's 10-year-old daughter Emani Asghedom - is waging war with the late rapper's family in court making claims that they're refusing to let her see her daughter. Not only that, she claims they have kicked her out of her apartment that Nipsey provided for her before his death.
Nipsey's family was awarded temporary custody of Emani after making claims that Tanisha is an unfit mother. Now, she's clapping back at those claims.
In new court documents obtained by TMZ, Tanisha said she and the Victory Lap rapper "always shared the responsibility of parenting Emani."
Before his death, Nipsey provided for her livelihood, setting up an apartment for her and also giving her money to care for their daughter and herself.
In the paperwork, she said she's not the only person involved in the case with a "problem past," but she said she's taking the high road by not choosing to "sling mud." She is opposed to the joint guardianship petition filed by Nipsey's sister, Samantha Smith, his brother, Samiel "Blacs Sam" Asghedom, and his mother, Angelique Smith.
"I strongly oppose both of the petitions filed by Samantha Alexandria Smith, Samiel Asghedom and Angelique Smith," Foster says. "I am the other of Emani Asghedom and there is no good reason my rights as her mother should be taken away from me, or otherwise reduced as her mother.
Since his death, the family has reportedly kicked her out of the apartment and she has been cut off financially. She has "had to depend on the goodwill of family and friends for my food, clothing, shelter and transportation. Ermias had always provided for these needs up until his date of death."
According to The Blast, she argued that there has never been a "court order ever taking Emani away from me; or any court order that indicates that is not in her best interest to have me in her life."
She also said Nipsey "gave me substantial sums of cash that I used for the benefit of Emani and myself."
Two months ago, Tanisha was was ordered to complete AA meetings in an ongoing DUI case.
The judge decided to recall the bench warrant, however, she's still not out of the woods just yet. The court may still be moving to revoke her probation for a 2017 DUI since she hasn't completed the required programs in the case. Tanisha was ordered to re-enroll in the DUI classes, as well as sign up for a Mothers Against Drunk Driving course. She has also been ordered to attend AA meetings.
Tanisha's set for another probation violation hearing in July. If her probation is officially revoked, she could go to jail, which would hurt her chances of regaining custody of Emani. You may recall, she's also fighting to become administrator to Nipsey's estate.
Photo: Chyna's IG
​ ​
​ ​ ​