Jaden Smith Celebrates His 21st Birthday By Providing FREE Vegan Meals For The Homeless & Bringing Clean Water To Flint!
​
Jul 11 | by _YBF
​ ​ ​ ​
Jaden Smith celebrates his 21st birthday giving back! Go inside to find out what he has been up to, plus flicks of him celebrating his birthday with Jordyn Woods and more inside...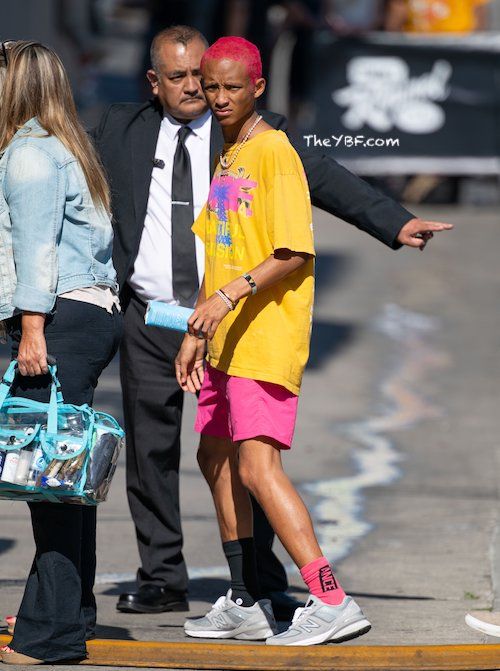 Jaden Smith is a philanthropic icon in the making.
To celebrate his 21st birthday, the YBF celebuspawn was thinking of others. And not only was he thinking of others, he went into action to help those less fortunate.
A few days before his milestone birthday, "The Get Down" actor rolled out the pop up "I Love You Restaurant" food truck to provide vegan meals for the homeless in downtown Los Angeles' infamous "Skid Row."
"The @ILoveYouRestaurant Is A Movement That Is All About Giving People What They Deserve, Healthy, Vegan Food For Free," he captioned a picture of himself standing in front of his vegan food truck. "Today We Launched Our First One Day Food Truck Pop-Up in Downtown LA. Keep A Look Out Because This Is The First Of Many #JADENinc"
The free meals included full vegan bowls along with Smith's signature JUST water, a porduct he created via his eco-friendly bottled water company JUST Goods, that he co-owns with his father, Will Smith. The young humanitarian - who just dropped a new album titled ERYS, will host several pop ups to keep feeding the homeless.
Jaden Smith celebrates his 21st birthday by providing vegan food to the homeless from his I Love You Restaurant food truck: "This is about giving people what they deserve - healthy vegan food for free... This is the first of many" pic.twitter.com/Ea5Zlcr5Jo

— Dionne Grant (@DionneGrant) July 9, 2019
If you haven't heard, Jaden is also battling the water crisis in Flint, Michigan.
Last spring, he announced he was installing a water-filtration system in Flint (after sending cases of his JUST water bottles) that can clean up to 10 gallons of water within 60 seconds for families struggling to access clean water. The city has been struggling for years to receive clean water as officials are dragging to fix the water crisis.
In a recent interview with Teen VOGUE, the young activist talked about why it's so important for him to give back and his future plans with his JUST water bottle company. Below are the highlights:
TV: Have you felt a responsibility to give back from a young age? And is your motivation with JUST Water less about altruism and more about how the earth is in danger?

JS: Yes, very early on I realized I wanted philanthropy to play a central role in my life. Starting JUST was almost entirely about an altruistic endeavor, the altruism around reducing greenhouse gas emissions from everyday things. The goal was to create a way where consumers could have an alternative way to vote with their dollar. In this case, they are voting for ethical water harvesting, less fossil fuel input into the packaging, and in turn, a lower product carbon footprint.

TV: How did the Flint, Michigan, initiative come to fruition, and what's been going on with the filters since the announcement was made?

JS: Having spent the past eight years working on and learning about water, its complexities, characteristics, and challenges around the world, I and a group of like-minded water people wanted to extend our expertise in a specific and strategic way, mainly around engineering solutions to problems in the U.S. and abroad. We have designs on a number of crisis areas around the country to deploy additional solutions, but naturally, Flint was a choice for a variety of reasons. First, because the crisis persists. Second, the conversation about Flint had faded from the public consciousness, and that is a problem.

Unfortunately, you cannot just drive to Flint, Michigan, and say, "We are here with a solution for you!" — it doesn't work like that. So we did a lot of preproduction work in Flint to find the appropriate, thoughtful, and neutral way to partner. This led us to First Trinity Baptist Church in Flint. Pastor and first lady Erza and Catrina Tillman, and their team of church deacons, have been conducting water services for bottled distribution for the past five years. We spent a lot of time planning and learning about one another's abilities. Together, we engineered a solution from both a hardware standpoint and a social standpoint, to have the best path to success for the community and the churches immediate needs — purity, efficiency, transparency, and trust.

We also wanted to create great content and easy calls to action. This would allow anyone tuning into the project to learn, or relearn, about the Flint crisis, but from a solutions-based lens, and to be able to take action immediately. The outpouring of support and donations have been absolutely phenomenal. The incoming requests for more water boxes (and there have been well over 300) have also become a learning point for us about how many cities are suffering like Flint that are not talked about. We want to help them too. And we will.
Not all superheros wear capes.
Jaden Smith hit up The Nice Guy in LA recently to celebrate his 21st birthday with his sister, Willow Smith, and his bestie Jordyn Woods.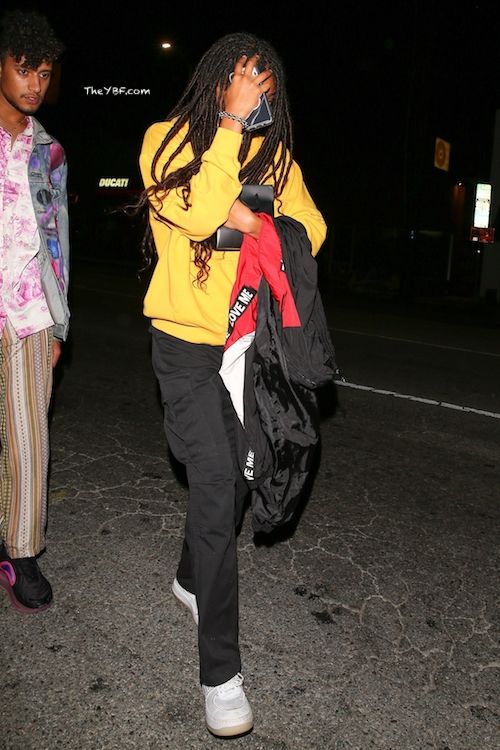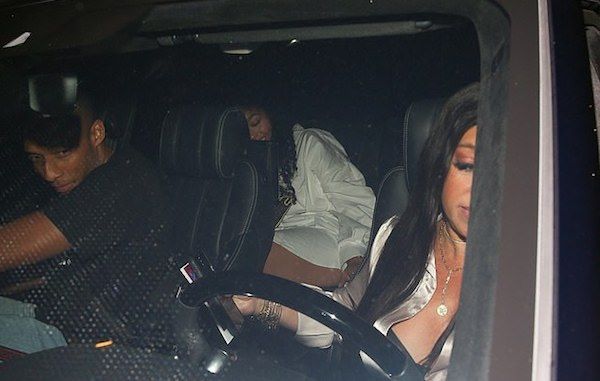 Before they hit the party scene, they ate cake and ice cream with Jaden's pops Will Smith, his mom Jada Pinkett Smith, and the rest of the Smith family:
Will & Jada also posted special Happy Birthday tributes to their son on social media:
Happy Birthday Jaden!
Photos: Backgrid/MEGA
​ ​
​ ​ ​