OH?! Nicki Minaj Says She & Kenneth Petty Got Their Marriage License
​
Jun 21 | by Natasha
​ ​ ​ ​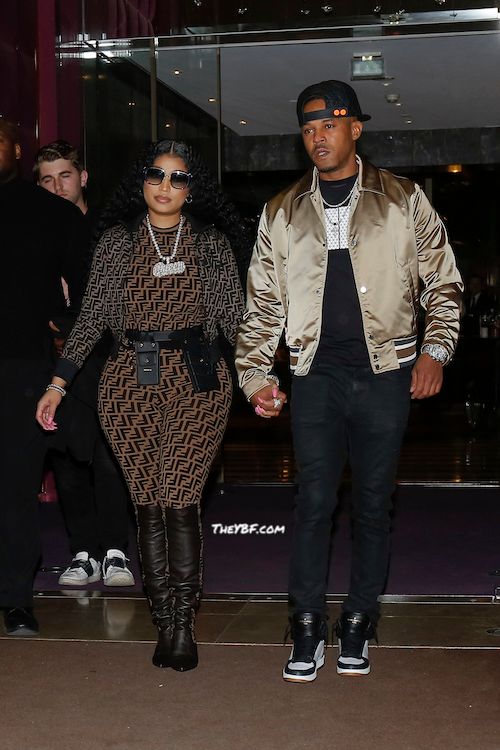 Nicki Minaj is about to be a married woman, if she picks up her marriage license. Her big announcement inside!
We saw this coming. Nicki Minaj made her big return today from her hiatus to promote her new "Megatron" single and new "BAPS" track with Trina. She pulled up at Queen Radio with some tea. She was a few hours late, but made it worth it for her Barbs.
While catching everybody up on her life, she dropped the nugget that she's about to get married to her boyfriend, who she made her leading man in her new vid, Kenneth Petty.
They haven't exchanged vows - yet - but it looks like they're now on the clock to do so.
Nicki revealed they filed for their marriage license. And with marriage licenses, you have a certain amount of days to make it official in front of a minister for the license to be valid.
Later in the convo when she brought Trina up to Queen Radio to chop it up, she explained what's really going on.
She asked Trina if she wants to get married, then Nicki revealed, "I just got my marriage license."
While Trina was congratulating her on becoming a wife, Nicki responded:
"No, I'm not a wife. I filed for the marriage license. We have to pick it up, and then get married."
She also said she's ready to have babies soon and they're already working on it.
Welp, looks like she's about to be Mrs. Muva Barb soon. And she gives nan a damn about who has a problem with it. While she caught plenty of draggings for having an ex-con boyfriend who did time for attempted rape, she defended Kenneth once again in the first bars on "Megatron":
"He got Margielas on, and I get my jealous on
I f-ck him like I miss him, he just came out of prison
B-tches be talkin' sh-t, but they ain't got a pot to piss in"
She says she's finally found the place of happiness she's been looking for. And we're certainly happy for her on that part. If she likes it....
Congrats, Nicki!
Photos: MEGA/Beats 1
​ ​
​ ​ ​