Folks Have An Issue With Megan Thee Stallion Saying She'll Keep Sexing Her Exes (Even If They're In A Relationship) To Keep Her Body Count Low
​
Jun 06 | by _YBF
​ ​ ​ ​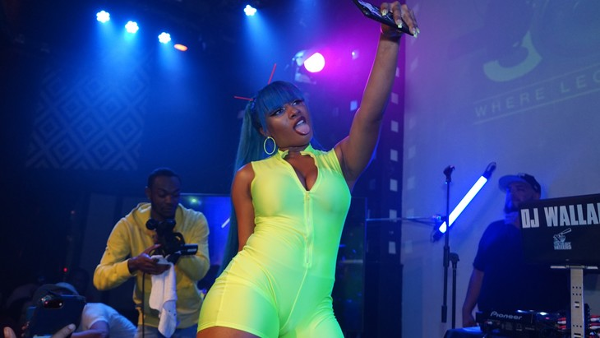 The Hot Girl Hottie is stirring up conversation after she said she would still have sex with an ex - even if he is in a new relationship - to keep her body count low. Now, folks are at her neck....
Megan Thee Stallion is a "Big Ole Freak" and she isn't afraid of living in her truth no matter how society tries to shame women for enjoying sex. She's all about sex positivity and her self-assured sex appeal is what her hotties love about her.
Some people think her music is over-sexualized, but it's funny how folks like to criticize her for rapping about sex when that's literally 99% of the content male rappers rap about, and we rarely hear a peep about it. Either keep that same energy across the board, or let Meg live.
While chopping it up on HOT 97's "Ebro in the Morning," the 24-year-old Houston Hottie spoke about whether she would have sex on the first night. She said she makes men wait a couple of months before she decides to get it poppin', in order to avoid them "aggravating her" if it doesn't work out. When she she wants to "deal with somebody", she only wants to deal with that person.
The "Sex Talk" rapper said if she decides to have sex with a man then they "go together." She's not out here having sex with a whole lot of different men because she wants to keep her body count low.
"Even if we break up, I'm still trying to f*ck on you because I'm not adding no unnecessary sh*t," Megan explained. "Do you know how long it took for us to do it? So like, hell no, we finna still do it. I can't. All that mileage, no. I ain't tryna run it up like that. Even if he's in another relationship, he's still mine. Until I get done. Until I'm finished."
Check it at the 23-minute mark below:
This conversation has sparked debate on social media. When doesn't a woman owning or talking about her sexuality spark "discussion"?
People have an issue with her comments about "keeping her body count low." Some feel it's a repressive and sexist way to shame women for sexing whomever they choose to sex. So, some people are accusing her of slut shaming and said she suffers from internalized misogyny based on the comments she made.
Peep the tweets:
Megan Thee Stallion will still fuck on her exs because she doesn't want to run up her body count and doesn't care if they're in a relationship pic.twitter.com/xki0fpYwu1

— (@SplashyStackss) June 5, 2019
The problem is the stigma around female promiscuity so I understand why ppl are mad at Megan's word choice but there's nothing repressed about a STRAIGHT woman especially not wanting to sit on a new dick every time her clitoris tingles. pic.twitter.com/ZxoQeuac9R

— Chun E (@LIBGyal) June 6, 2019
Two things: 1. Megan Thee Stallion technically slut shamed saying she didn't want to run up her body count. And 2. She said she would continue to sleep with her exes even if they're not single.

— "?" (@keepstAARON) June 6, 2019
Megan Thee Stallion talked aaalllll that shit on her records just for us to find out she has internalized misogyny. Talking bout some "keep my body count low" & "mileage." She still has some bossing up to do if she still thinking like this.

— Mabel (@feeleeshaa) June 6, 2019
Megan's comments about "mileage" and how she doesn't want to run up her body count was extremely alarming. But to be honest I'm not surprised because In one of her songs she talks about how when the dude asked for new she sends pictures of someone else titties pic.twitter.com/aUUJnX2tqV

— Jezi (@fairyharlot) June 6, 2019
Megan had an interview and she made a comment about keeping her body count low & she don't care if her exes are still in relationships she still gone fuck em & that mindset right there is why mf will never be happy THATS HOE SHIT idgaf what nobody say y'all broke up for a reason

— SuperMom (@LoveDesea) June 5, 2019
Thoughts? Is it possible to be sexually liberated yet still believe "body count" is a thing?
Speaking of gender inequalities:
Megan Thee Stallion heats up the magazine circuit oozing sex appeal on The Fader. In the cover story, she talked about how she's criticized more than men in the rap game due to double standards in the male-dominated industry.
"And then being a girl too — they criticize you harder than they criticize men," she says. "If I was out there making little noises like Uzi and Carti be making, they would not rock with that. And not saying that they don't be going hard, because we definitely finna turn up to both of them, but if it was a chick, like — no."
Below are a few more highlights from her interview:
You can read her full profile here.
The "Cocky AF" rapper also recently stopped by "Sway In The Morning" Sirius XM radio show and spit a fire freestyle:
Did my first freestyle for sway pic.twitter.com/NbHfP3Sjha

— HOT GIRL MEG (@theestallion) June 6, 2019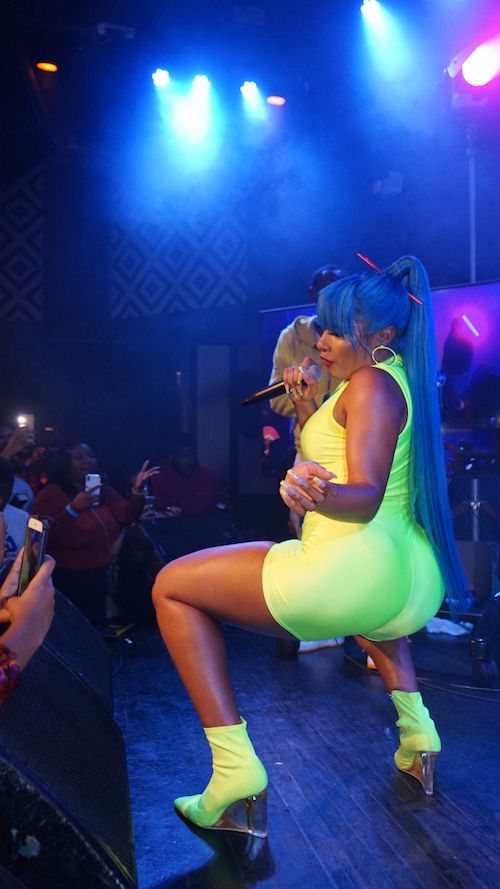 Before she hit the stage for HOT 97's Summer Jam for the first time, she rocked out at SOB's in NYC for a pre-Summer Jam event.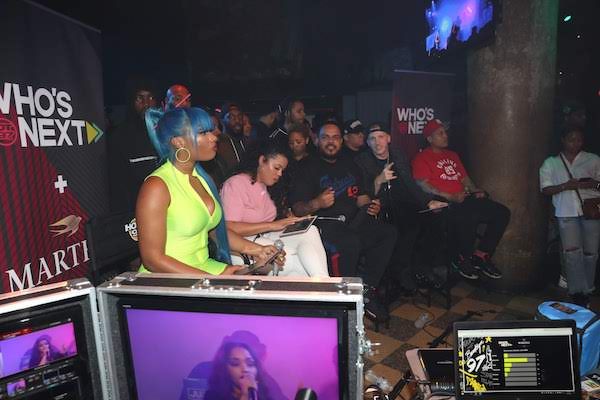 She sat with a panel of judges to pick from seven finalists that participated in the station's Who's Next Destination Summer Jam contest for a chance to perform on the Summer Jam festival stage. Then, she turned up with her NYC hotties.
See how it all went down below:
In other news...
So my cousin was in love with Megan Thee Stallion & was killed lastnight after leaving the club to see her, hopefully she see's this ... pic.twitter.com/CZPwbi63nD

— GinaWitDaNina (@GinaTheSavage) May 28, 2019
The FEVER rapper recently offered to help pay for a fan's funeral who was killed shortly after partying it up with her in the club in Washington D.C.
A Twitter user hopped on the social media app to reveal her cousin, Cyril, had been killed after leaving the club to see her. She shared a link for a GoFundMe campaign in an effort to raise money to pay for his funeral along with a picture of the raptress with Wale, and a man assumed to be the the woman's cousin.
The "Simon Says" rapper caught wind of the tweet and donated $1,200.
I am so sorry for your lost His energy was amazing when we met

— HOT GIRL MEG (@theestallion) May 28, 2019
"Let me kno if y'all still need more if it don't make it high enough," Megan Thee Stallion wrote Gina in a DM conversation.
Loves it!
Also, in case you missed, peep her new "Realer" video below:
It's the age of the Stallion! In the words of her alter ego Tina Snow - "And if you don't like it, tune the f*ck out/And you must like it, cause you tuned the f*ck in."
Photos: @TechandMusicFan
​ ​
​ ​ ​