Just Before She Turns Herself In, Shannade Clermont & Twin Get Their 'Perfect' Faces Done Even More
​
May 16 | by _YBF
​ ​ ​ ​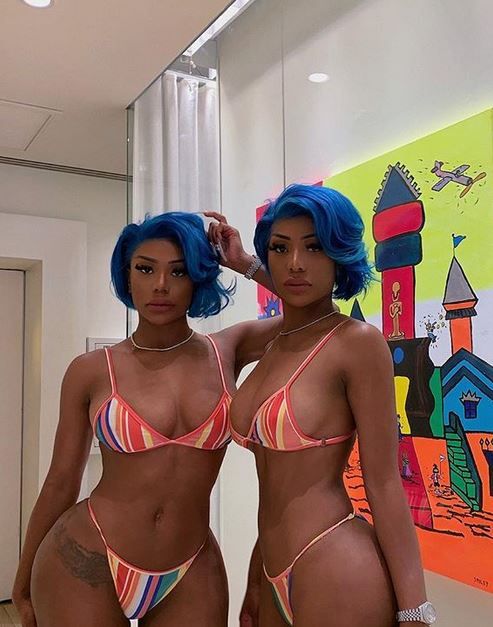 The Clermont Twins had some cosmetic work done just weeks before Shannade Clermont has to turn herself into prison for fraud. See the shocking video inside...
New fill, who dis?
The Clermont Twins have a certain look they have to maintain and they'll stop at nothing to keep it up. The twins recently paid a visit to MCR Aesthetics Clinic in Englad for a quick refill. The "Bad Girls Club" stars gave their faces a whole makeover where they received injections in their jawline, cheeks, chin and lip injections. Sheesh.
And here are the results:
Wow.
Say what you want, they could care less what a hater has to say:
Shannade Clermont is gearing up to spend one-year in federal prison after pleading guilty to one count of fraud. She's set to turn herself in on June 4th.
She was facing 20 years behind bars after attempting to make $20,000 in charges using a dead man's credit card. After being hired as a prostitute, she swiped the dead man's card once he overdosed on drugs.
After she serves 365 days behind bars, she will still have to answer to the law since she will be on three years supervised release. She will also have to participate in two separate outpatient treatment programs: one for drugs and the other for mental health. By the way, she'll also be subjected to random testing to find out if she "reverted to using drugs or alcohol."
She has been ordered pay $4,696 in restitution and she can NOT open any credit cards or make any new credit purchases. We guess her sis and sponsors are handling it for her.
The countdown to lockdown starts now...
Photo: Clermont Twins' IG
​ ​
​ ​ ​