Rasheeda Met Husband Kirk & Side Chick's Son Kannon & Criticized How He's Being Raised, Now The Mistress Is Going Off
​
Mar 26 | by Natasha
​ ​ ​ ​
The day has come where Rasheeda Frost welcomes into the family her husband Kirk's 2-year-old son he had with his mistress. And said mistress already has some words for the wife. Watch the family meet-up and then the dramatic fall-out, inside.
On last night's premiere of "LAHH: ATL", Rasheeda had to drudge up painful memories while welcoming Kirk's son, Kannon, from his affair with Jasmine. She met up with the youngest Frost and proceeded to question how he's being raised.
She also bonded with him and introduced him to his half siblings. Bless her heart because, chile...
She's a better one than us. Because this constant cheating that he chooses to do, and UNPROTECTED at that, is nothing but disrespect to a wife's mind and body. Breaking a heart is one thing, but f'in with one's health is a whole other.
Kannon's mother Jasmine wasn't pleased with last night's episode, and she had some words in return for Rasheeda. She low-key called them (well, Kirk) out for not helping with their kid:
Oh? That man does have like 25 kids so....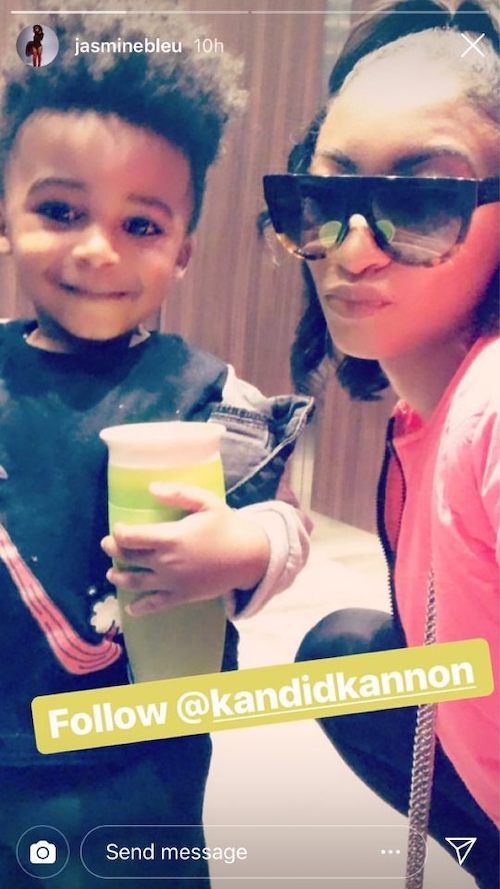 Kannon is a cutie though. That's all we got.
Hey! Soooo we need to really talk about this "situation." Post a video or audio message directly below on our brand new Yappa widget! It's like Facetime for comments. Talk to us and each other!
​ ​
​ ​ ​