ICYMI: 'No Chill' Gilbert Arenas Celebrates Copping A BAG In Sex Tape Defamation Suit + Matt Barnes Wants $20K/Month Child Support Lowered
​
Dec 01 | by _YBF
​ ​ ​ ​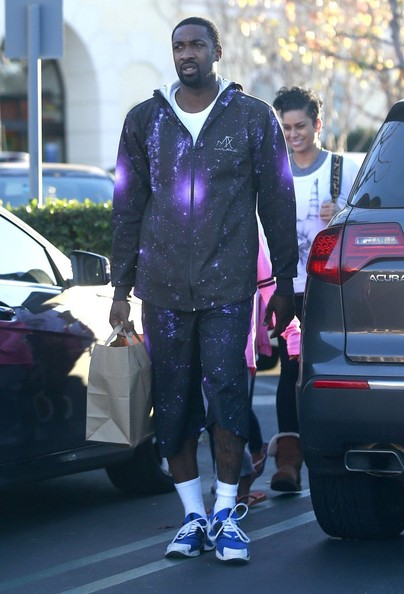 Gilbert Arenas just copped a court victory, while Matt Barnes is gunning to do the same. Get the latest on the two former NBA stars inside...
Ex-NBA player Gilbert Arenas is laughing all the way to the bank after scoring a big win in court recently.
The former NBA All-Star reached a settlement with a woman named Janelle Reeves after he filed a defamation lawsuit against her. She accused him of threatening to release a sex tape to her son. Now, she has to cough up some cash for lying. Hmph.
"No Chill" Gil's attorney revealed to TMZ Sports that his client and Janelle reached on an undisclosed amount of money to settle after a judge dismissed the case earlier this year. Janelle was granted a restraining order against Gilbert in June after ending their relationship that dated back to 2016.
"[Reeves] resolved the dispute by paying Mr. Arenas an undisclosed amount for his damages and confirming that the restraining order action of June 2018 was meritless, filed with fabricated documents and, therefore, filed without cause."
The ex-NBA star sued Janelle for defamation and was demanding $10 million in damages. He claims he lost a gig at Yahoo Sports due to the allegations.
Like we said, the amount she had to pay him is undisclosed, but it's clearly enough to make him happy. After winning, he hopped on Instagram to celebrate:
"I don't know what the rest of y'all celebrities doing about them fake ass claims but I told that mutha fucka 'I want a number so high, when I hear it, it makes me bust a nut, roll over and fall asleep,'" he captioned. "About to take a nap goodnight and this is why I'm the #goat #inGILutrust 52-0 'I'm the mayweather of that court shit'"
Lordt.
As for another former NBA player looking to win in court....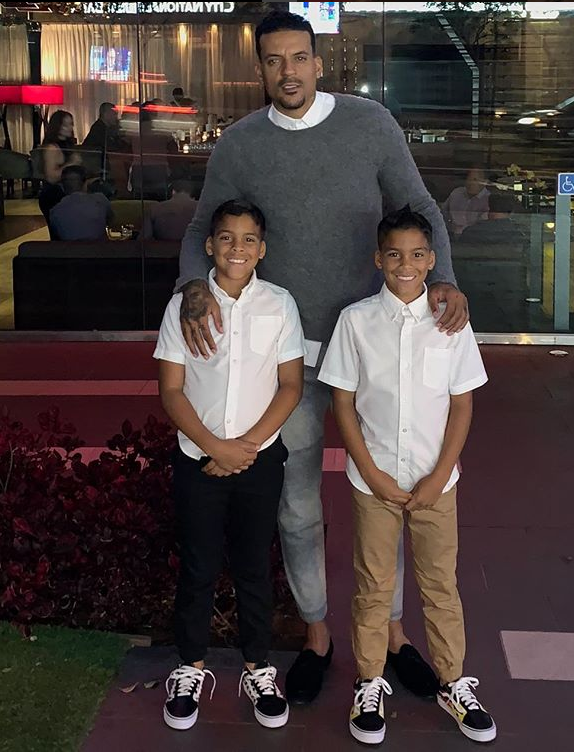 Now that Matt Barnes has a larger share of custody of his twin boys, he wants to have his child support payments to Gloria Govan lowered.
After all of that school drama that landed Gloria in jail, Matt now spends way more time with his 10-year-old twin boys. The Blast got ahold of some court documents that reveal the former NBA baller has the boys 71% of the time, while the former "Basketball Wives" star only has them 29% of the time.
Since he's the one with the boys the most, he wants to have his $20,000/month child support payment lowered. His current amount was established when he was actively playing in the NBA. Matt now claims he only makes around $150,000 a year and believes - based on the court's child support calculations - he should only be paying $2,798/month per child. That equates to $67,148/year to Gloria for the boys.
His request comes after publicly speaking out against mothers who use child support money on themselves. He said the system is messed up and needs to be fixed. "We know the system is broken," Matt said in the video. "It don't cost $60,000, $50,000, $40,000, $20,000 to raise no children. We all know that. Most of these women are out here buying cars, buying bags, taking vacations off that child support money."
Thoughts?
EXTRAS:
1. Tyrese says he wishes he got along with his daughter's mom so they can co-parent better after a judge ruled he didn't have pay childcare costs. STORY
Photos: FameFlynet/Matt's IG
​ ​
​ ​ ​