UPDATES: A-Rod's Ex Says HE Didn't Want Her To Work, So She Wants The Coin, JLo Slays InStyle + Judge Rules In Gloria Govan vs. Matt Barnes Case
​
Nov 01 | by _YBF
​ ​ ​ ​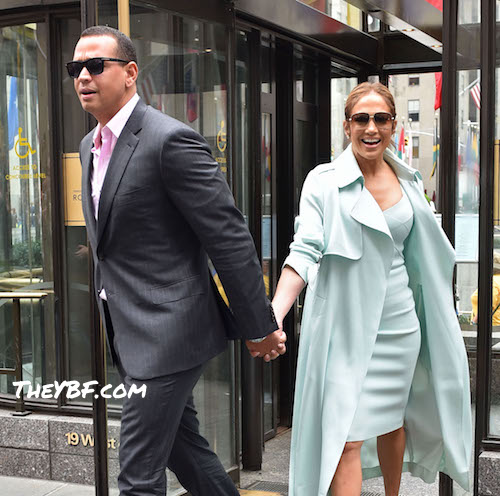 Alex Rodriguez's ex-wife is speaking out after the former MLB player requested to have his child/spousal support decreased. She claims he asked her not to work. Get those deets, plus new details in the Gloria Govan vs. Matt Barnes case inside...
Alex Rodriguez has been trying to get his spousal/child support lowered since he's coughing up hella cash a month. And he claims his salary has gone down 90% since he retired from the Yankees. Right now, he pays $115,000/month in spousal and child support. The former MLB player called his ex-wife Cynthia Scurtis out for not working and now she's responding.
A-Rod's ex-wife claims she doesn't work because Alex didn't want her to. She claims he wanted her to be a stay-at-home to take care of their kids instead of putting her master's degree in psychology to work.
TMZ reports:
Cynthia thinks the former MLB superstar is way off base with his claims, telling TMZ, "To ensure that our daughters had a stable upbringing, and given his extensive traveling, Alex requested that I discontinue working and make parenting my primary focus."

Our sources say Alex is pissed because he claims Cynthia now has millions in the bank, 3 homes and multiple cars. With his income reduced by 90 percent, due to retirement, A-Rod doesn't think he should have to bankroll Cynthia any longer.

In the statement, provided by her attorney, Maurice Kutner, Cynthia throws some shade at A-Rod too, telling us ... "I find it terribly disheartening, shocking and disappointing that Alex has resorted to reporting falsehoods. Why he seeks sympathy from the press and public baffles me."
Alex and his ex-Cynthia have two daughters, 13-year-old Natasha, and 10-year-old Ella. He has been paying $115,000/month since they divorced in 2008 and he's tired of it. He's tired of supporting Cynthia, her new husband and their baby together. Sources say A-Rod's estimated net worth is $300 million, after earning an estimated $480 million over his 22-year career in Major League Baseball.
Welp.
Meanwhile....
A-Rod's current girlfriend Jennifer Lopez is out here defying odds like no other. She covers InStyle magazine's December issue. And she's slaying it, per usual. Lawdt!
Inside, she revealed who's a better partner: A-Rod or Ben Affleck. She spilled dating was "actually worse" back then.
And she also has advice on how to reinvent yourself. She is the expert, afterall:
"It was just crazy. Now at least I can show you who I am a little bit. Back then you just believed anything you read on the cover of a tabloid," she tells the magazine. "Many times it wasn't true, or it was like a third of the truth."

"Now people get to see that this guy [A-Rod] they thought was this hard-nosed athlete is, like, a goofy dad who loves his kids and celebrates his girlfriend," she says. Lopez also noticed a shift in how she's perceived after she became an American Idol judge in 2010. "That show was live; everything was in the moment, not edited. So, finally people got to see that I was actually a person, someone with a heart. I got to speak for myself for the first time, and that changed everything."

"When we met, we'd both already done a lot of work on ourselves. Everybody has flaws, and the people I want in my life are the people who recognize that and are willing to work on those flaws," she says. "It's super-important: someone who's willing to look at themselves and say, 'OK, I'm not great here' or 'I could do better there.'"
Interesting. It seems people are always complaining about how social media causes issues in people's relationships, yet it's seemingly helping JLo and A-Rod.
In other news....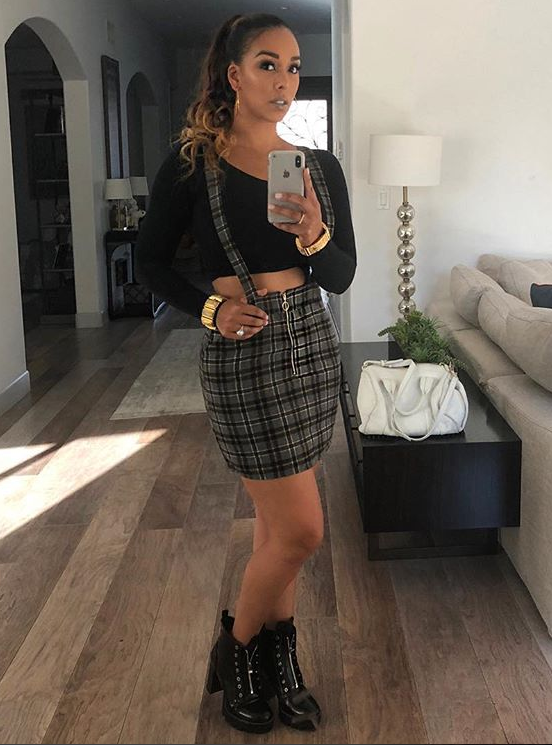 Things are looking on the up and up for Gloria Govan following an incident with her ex-Matt Barnes outside of their sons' school.
The L.A. County D.A. rejected criminal charges against the former reality show star after she was arrested on a felony child endangerment charge. Apparently, she wasn't just going off on Matt in front of their kids for nothing. She claims it was actually HER weekend and not his.
TMZ reports:
Gloria was arrested the Friday before Labor Day after Matt claimed she put the lives of their twin boys at risk by allegedly flying into a rage in her car, blocking Matt and the kids from driving away from their school.

Sources connected with Gloria called BS on Matt's claim he had custody of the kids that weekend. Gloria says she even asked her lawyer well in advance to notify Matt's attorney Labor Day weekend was hers.

On the day in question ... her rep told the D.A. Gloria went to the school to pick up the boys, but Matt was already there. She says the kids were in her car when Matt ordered the boys to get in his car ... she believed in violation of the custody order. Gloria says she blocked his car, called 911 and "calmly" waited for cops.

Gloria denied she drove crazy to get at Matt's car and ultimately the D.A. said there was insufficient evidence to move forward.

Matt subsequently got a restraining order, keeping Gloria 100 yards from the kids. She's only allowed to see the boys once a week with a monitor present.
Looks like they'll need to write out who gets the kids on which weekends for the entire year so there aren't any more misunderstandings.
Speaking of their altercation, the deputy who showed up on the scene during their misunderstanding claims Gloria asked him not to shoot her because "she's black."
The Blast reports:
The deputy said when he was called to the scene after the custody dispute between Barnes and Govan, the reality star was extremely uncooperative. In open court, the deputy testified that Govan said, "Don't you shoot me because I'm black," and kept repeating that she "did not want to get hurt because she's black."

The deputy explained that he gathered statements from Barnes and other witnesses at the scene, but when he tried speaking with Govan, she was "very, very angry" and that she made it clear to him "she doesn't talk to pigs."

In the end, because she refused to even provide her name to the deputy, she was taken to the station and later arrested.
Lordt.
EXTRAS:
1. Rich Homie Quan and his son's mother reach a settlement over custody of their son. STORY
Photos: Splash/InStyle/Gloria's IG
​ ​
​ ​ ​