ICON Angela Bassett Captivates Us With Her Thoughts On Anti-Aging, Feminism & #MeToo Movement In Allure Magazine
​
Oct 11 | by _YBF
​ ​ ​ ​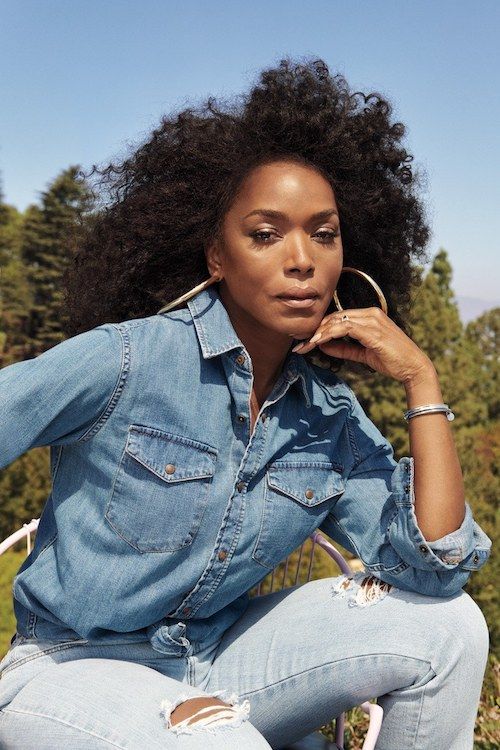 Angela Bassett is not only stunning, her mind is just as beautiful as she is. She covers several hot topics in her Allure magazine cover story while schooling the masses. The Hollywood vet was also honored with the ICON Award during the Hollywood Confidential event. Everything insde...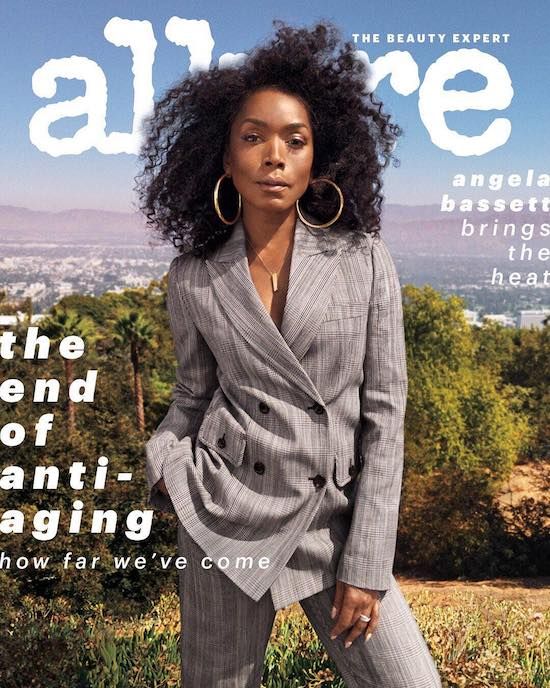 You can't talk anti-aging without mentioning the gorgeous Angela Bassett.
The Hollywood veteran celebrated her 60th birthday back in August and she doesn't look a day over 40. So it was no surprise she graced the cover of a magazine that featured articles about anti-aging.
The "9-1-1" actress slays the cover of Allure magazine's "End of Anti-Aging" issue where she talks about her youthful looks we're all wishing, hoping, and praying to be blessed with when we reach her age.
"It feels good that they wonder," she shared.
There are two things she does to keep her youthful look.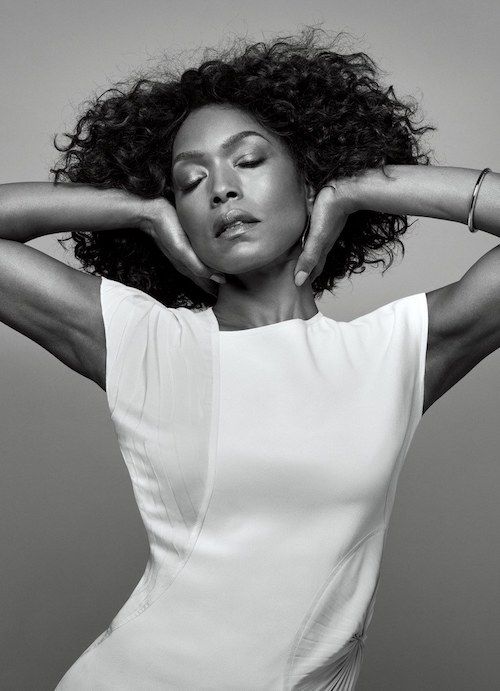 "As we advance, 60 is the new 40, or 70 is the new 50. It keeps getting pushed. But you have to keep the stress down and the attitude hot."
Ok, less stress, hot attitude. Noted!
The Black Panther actress also shared what feminism means to her and addressed the advancement of the #MeToo movement.
"[Feminism is] being able to do what you want to do and [being] respected for it and paid fairly for it," she said.
We agree.
"Now we're dealing with #MeToo," she continued. "Who even knew to the degree that it was [prevalent]? I certainly didn't know. But I wasn't sitting in my apartment in Harlem thinking, How do I deal with the casting couch? I'm not going to suffer that. If I ever encounter that, I'm going to back the hell up. It's like when you least expect — oh, my God, the devil! A bogeyman! My self-esteem in terms of acting is pretty satisfying. Now, I might have some other issue: Uh, my butt too big, uh, my hair too nappy, uh, my lips too big, uh, my mama too po', you know? But in terms of [acting], I'm feeling fine. No man can come step to me with some bull like, 'I control your destiny.'"
You hear that? SHE controls her destiny and we're for it all.
You can read her full interview here.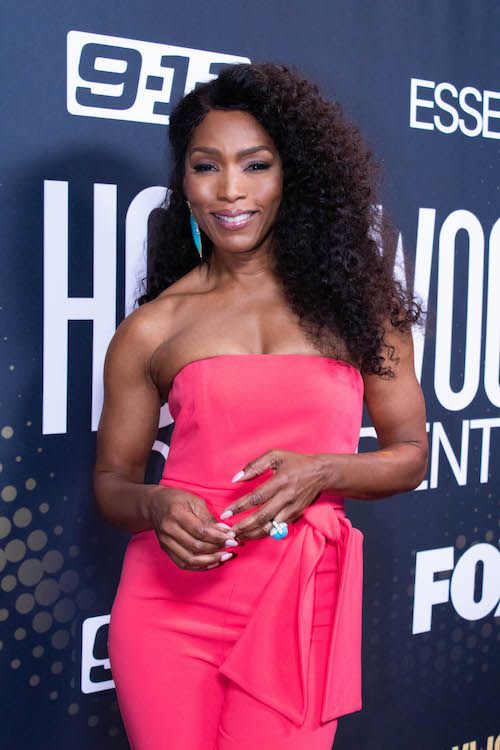 The Oscar nominated actress was honored with the Icon Award during the 10th installment of Hollywood Confidential held at The Saban Theater in Beverly Hills this week.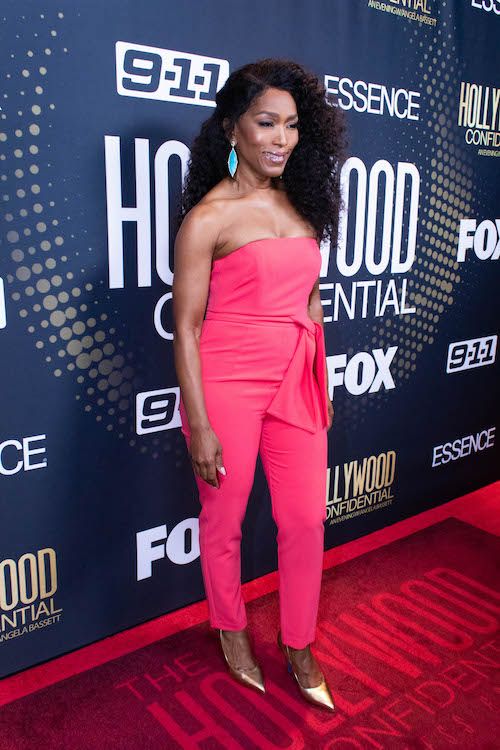 The award winning actress sat on a panel with Steve Jones, Brand Maverick Entertainment (BME) president, to chat about her trailblazing catalogue of work, her personal journey, staying true to oneself while in pursuit of one's career, and the hard work it takes to bring powerful roles to life that last for generations.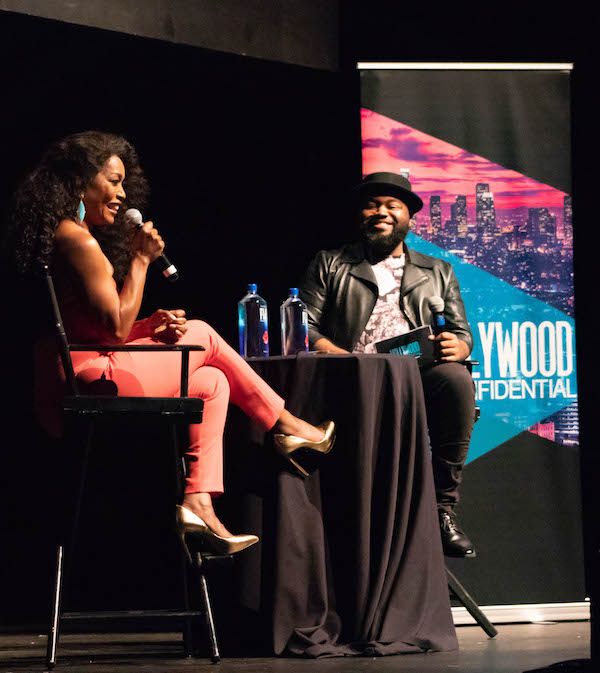 "I would tell younger Angela, don't be so afraid to continue staying in the theater. It's the roots of where you started," the Yale School of Drama graduate said during the panel.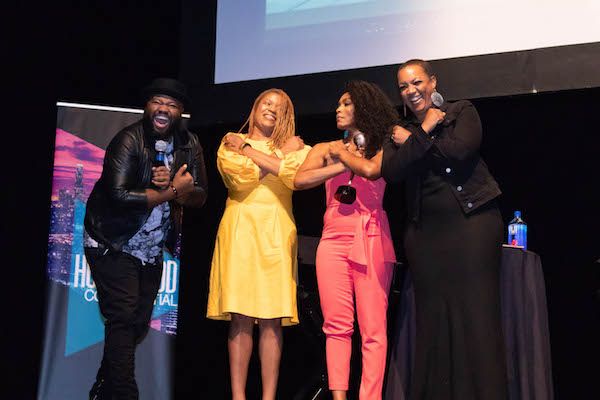 Freakin' love her!
Catch Angela Bassett in a new episode of "9-1-1" October 15th at 8pm EST on FOX.
Photos: Photos: Sharif Hamza via Allure magazine/Nicci Carney
​ ​
​ ​ ​