EXCLUSIVE SNEAK PEEK: Tracee Ellis Ross Is Still On Her T-Murda Ish, Also Reveals DAILY Battle With Self-Esteem
​
Sep 21 | by Natasha
​ ​ ​ ​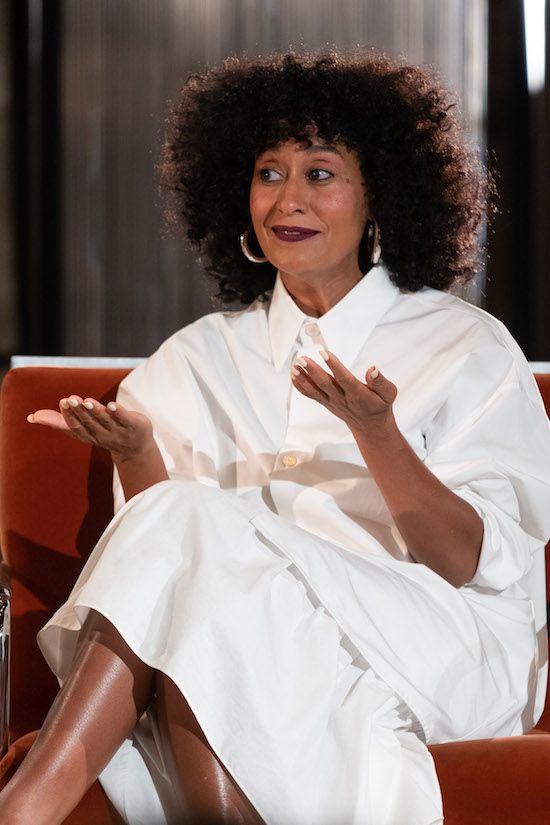 Following her 2018 Emmys nod, Tracee Ellis Ross is getting relateable AF about overcoming her challenges with self-esteem, and why she still thanks us here at YBF for her T-Murda alter ego! Get into our exclusive sneak peek of her ASPIRE ICONS session inside...
Having trouble seeing video? CLICK HERE.
Tracee Ellis Ross hasn't given up on spitting lyrics of rap songs from mumble rappers and everybody else. She still doesn't understand that ish they're talking about, but neither do we. So she's still on her T-Murda ish these days.
The "black-ish" star and 2018 Emmy nominee recently chatted up Chris Spencer on ASPIRE ICONS about everything from overcoming her challenges with self-esteem to her T-Murda alter ego. She even gives a shout out to us here at YBF for naming the persona. Ha! Gotta love her. Check it out above.
As perfect as the gorgeous red carpet slayer (and every day slayer, TBH) is in our eyes, even she has self-esteem struggles. So what hope do the rest of us have?! Tracee gets it though, and proves that you never, truly just "get over" those issues, no matter how perfect your life appears to others.
"Insecurity and self-doubt is a part of daily life and I'm a human being that has a vulnerable soul, and I do risky things in my career so that crops up all the time," says Ross. "I think loving yourself is a daily activity that requires compassion and kindness, and it's something I've learned how to do."
Instead of becoming reclusive and introverted when experiencing shameful times, Tracee seeks counsel from those closest to her for the love, support and affirmation that she finds challenging to provide herself.
"Those are moments when I lean into other people - into my friends, those that can love me when I can't love myself," says Ross. "When I'm experiencing shame I share that with other people and they can hold space and sort of mirror back the larger truth of the experience than just what you're seeing and feeling."
Tracee recognizes moments of solitude to be a vulnerable and susceptible state for doubt and darkness to creep into your mind. We can DEF relate!
"When you are left with the self that you are, sometimes there are things that make you feel like you're less than or not enough," Ross declares. "And when left in the privacy of our own minds and between the ears, it can be a dangerous neighborhood in there."
Watch her discuss it below:
Having trouble seeing video? CLICK HERE.
The latest installment of "Icons, Idols + Influencers" airs on Aspire TV tonight (Friday, September 21) at 7:30 p.m. ET.
Photos: Aspire
​ ​
​ ​ ​