TRAGIC: Black Gamer Eli 'Trueboy' Clayton Included In Victims Gunned Down By White Terrorist During Jacksonville Mass Shooting
Aug 27 | by _YBF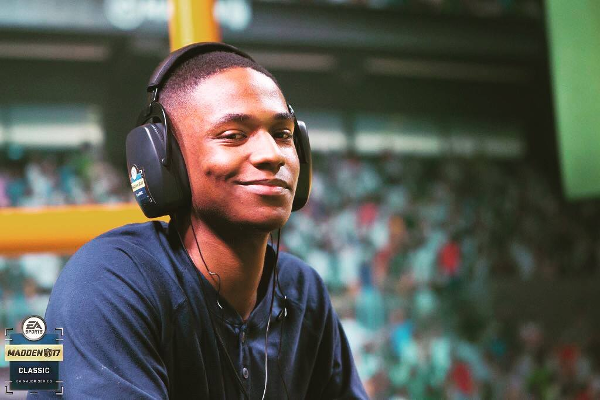 In very sad and unfortunate news, 22-year-old Eli "Trueboy" Clayton was reportedly fatally shot during a gaming tournament in Jacksonville, Florida. Details inside...
Another senseless act of violence happened in Jacksonville, Florida yesterday taking the lives of two innocent victims. The shooter is also reportedly dead.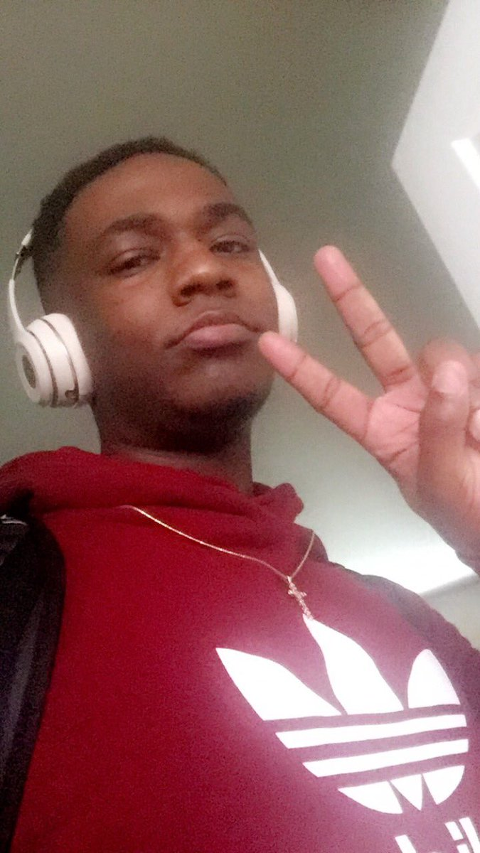 According to reports, the "mass shooting" ended with two men shot and killed by a terrorist during the Madden 19 Tournament that was held at the Chicago Pizza & Sports Grille inside Jacksonville Landing. Police confirmed the shooter was the third person killed. Nine others were injured.
Family members and friends have named the two men who died: Eli "Trueboy" Clayton, 22, from California, and Taylor "SpotMePlzzz" Robertson, 27, from West Virginia. The police have yet to confirm the deceased.
RIP Trueboy! One of the victims in the Jacksonville Mass Shooting. He was was of the best Young #Madden19 players too. pic.twitter.com/BfNSZa8uXJ

— RealWorldSports (@RealWorldSports) August 27, 2018
The Miami Herald also identified the victims:
NEW: Here are the victims of the Jacksonville mass shooting. #JacksonvilleLandingShooting https://t.co/7OGk7HHMGb pic.twitter.com/63V0CYfRJG

— Miami Herald (@MiamiHerald) August 26, 2018
RIP SpotMePlzzz! He also was a victim of the Jacksonville Mass shooting that happened today at the #Madden19 Tournament. pic.twitter.com/D5PYJ7QQOH

— RealWorldSports (@RealWorldSports) August 27, 2018
Our hearts are broken as we learned that former Calabasas Football player @True__818 (Elijah Clayton) was senselessly murdered today during the mass shooting in Florida. We send our love, condolences, and deepest sense of sorrow to Elijah's Family and Friends pic.twitter.com/xhdQ8TLg0d

— CHS Coyote Football (@CalabasasFtball) August 27, 2018
Trueboy was so young...SpotMe had a wife and kids.. We spent years as a community building relationships on kindness and competitiveness. I'm sick right now...

— Josh (@JoshTolliver) August 26, 2018
Crying and in so much pain. Prayers to the families of Trueboy and Spotme. All over a videogame. Two of our brothers are gone man and its so disturbing. One of the most tragic days ive experienced. This community is like family. Broken.

— PROBLEM (@ProblemWright) August 26, 2018
The shooting was partially caught on video as the tournament was being livestreamed for fans to watch online. In the clip, you can see a red laser dot on Trueboy's chest before gunshots rung out. Other games spoke to news outlets revealing the shooter was acting "weird" after he was eliminated. They said he was wearing sunglasses and refused to shake hands after he was defeated.
The Daily Mail reports:
The gamer said that when he beat Katz on Saturday in the group round, he tried to shake his hand, but that Katz just stared back at him blankly.

He had shades on, he didn't speak to anybody. Even after we played… I went to shake his hand and just tell him good game and he just looked at me. He didn't say anything,' he said.

Another witness said Katz snapped after losing in the elimination round. The witness said he left the venue briefly, presumably to retrieve the gun from his car, and came back and started "blasting everybody" in "rampage mode."
GAMER says he was 1/2 people to beat alleged shooter in Madden this weekend. He says he tried shake alleged shooter's hand yesterday after their game, alleged shooter stared blankly. Says shooter was acting 'weird' and wearing same clothes as yesterday. #TheLandingMassShooting

— Ryan Nelson (@RyanANJax) August 26, 2018
We are not posting the heart wrenching video here out of respect for the victim's families and friends. Pizzeria worker Braheem Johnson told USA Today:
"I just heard shots and I looked at the window and I see him," Johnson said. "Dude came in there, basically like, to kill, basically. He was just in his rampage mode."

Johnson barricaded himself and some customers in the kitchen and grabbed two knives, adding, "If you come into this kitchen, you're bound to get stabbed."
Authorities confirm 24-year-old David Katz of Baltimore opened fire on gamers playing in the tournament a day after he was disqualified from the tournament. The suspect, who Sheriff Mike Williams said used a single firearm, died of a self-inflicted gunshot wound.
The shooter also posted a message on social media before the shooting saying "he wanted to kill someone."
EA Madden Sports issued a statement regarding the shoot:
— EA SPORTS Madden NFL (@EAMaddenNFL) August 27, 2018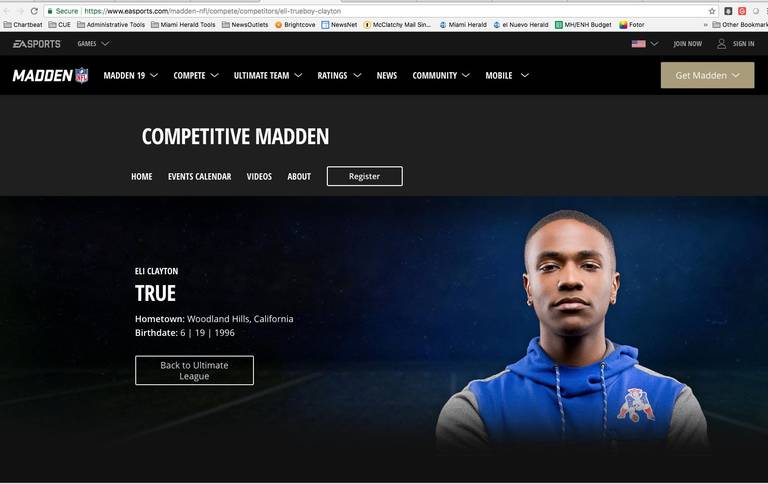 On EA Sports' website, Trueboy was said to be consistently one of the best in competitive Madden. He was playing to win the $5,000 grand prize and, of course, bragging rights. The Jacksonville event was a regional qualifier leading to an October final in Las Vegas, with a top prize of $25,000.
Check out a video of Trueboy doing what he did best:
It's beyond heartbreaking to know a young teen chose a safe and constructive path as a way to spend his time outside of school, just to be killed in this way. May he rest in peace, and our condolences and prayers are with all victms of this tragedy.
Photo: Facebook/Twitter