Mel B Can't Keep Her Lips Off Man She's 'So In Love With', Then Enters Rehab + Jeremy Meeks Enjoys Family Vacay With Chloe Green & Son
Aug 27 | by _YBF
Mel B is all wrapped up with the man she says she's "so in love with." Now, she's entering rehab. Peep their coupledom pics, plus shots of Jeremy Meeks and fam on vacay inside...
It must be love! Maybe?
Mel B has found love after ending her nasty divorce from her ex-husband Stephen Belafonte. The "America's Got Talent" judge couldn't keep her hands and lips off her man as they were leaving "AGT" co-judge Simon Cowell's party in LA recently. Photogs snapped pics of her kissing on her man as they made their way to their vehicle. Simon received a star on the Hollywood Walk of Fame, so she stepped out to celebrate.
Right after these pics, she released a statement saying she is entering a treatment facility to focus on her alcohol abuse.
The British tabloid The Sun reports:
A close pal (Rusty Updegraff) also told how she is "sex-crazed" — and slept with up to three men in one day in the wake of her bitter divorce from Stephen Belafonte.
Mel told the tabloid herself she is seeking treatment for alcohol and post traumatic stress, which we assume has been her emotional roller coaster of a divorce battle.
"The past six months have been incredibly difficult for me. I've been working with a writer on my book, Brutally Honest, and it has been unbelievably traumatic reliving an emotionally abusive relationship and confronting so many massive issues in my life.

I am being very honest about drinking to numb my pain but that is just a way a lot of people mask what is really going on."

Sometimes it is too hard to cope with all the emotions I feel. But the problem has never been about sex or alcohol — it is underneath all that.

I am fully aware I have been at a crisis point. No one knows myself better than I do - but I am dealing with it.

I have made the decision to go into a proper therapy programme in the next few weeks, but it has to be in the UK because I am very, very British and I know that will work best for me.

I am still struggling but if I can shine a light on the issue of pain, PTSD and the things men and women do to mask it, I will do.

I am speaking about this because this is a huge issue for so many people."
Mel, who has claimed in court that ex husband Stephen was physically and emotonally abusive, says she's been diagnosed with PTSD.
"I have recently been diagnosed with post-traumatic stress disorder. I don't want to jinx it, but so far it's really helping me.

"I'm not perfect, and I have never pretended to be.

"But I am working on being a better version of myself for my kids - whom I love more than life itself - and for all the people who have supported me."
Recently, the 43-year-old confirmed she was in love with a new man who gives her "butterflies" and makes her "happy." And that man is her hairstylist, Gary Madatyan. The singer hopped on Instagram to gush about the man in her life that's bringing her so much joy:
She captioned: "The way he makes me laugh and smile gives me butterflies beyond belief Everything about him makes me more than happy and grateful #humble #lovehim #truelove #finally"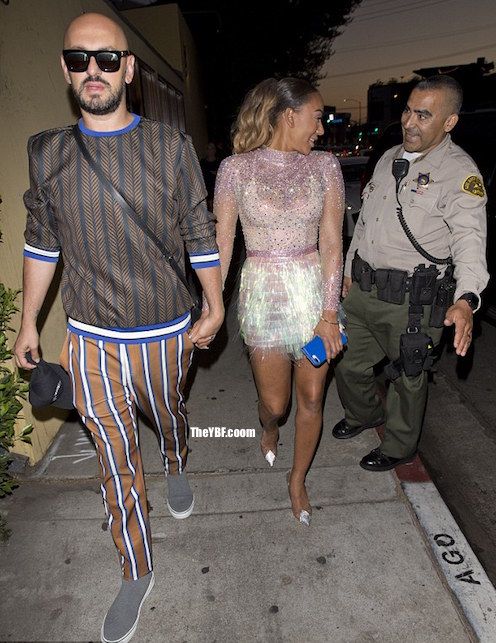 Back in October, Gary DENIED that he and the former Spice Girl were an item, despite being pictured together on several occasions (and looking more like a couple than just her hairstylist). But, he likely was just saying that since she was dealing with sorting out her divorce, that ended in November 2017. She didn't need any extra attention while dealing with that mess.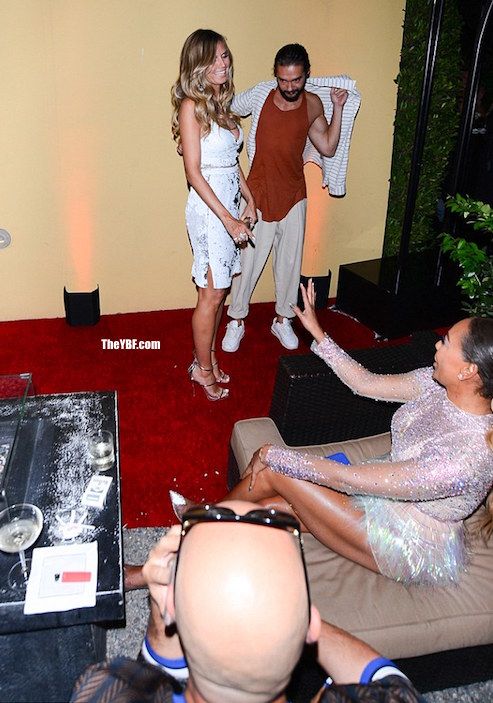 Now that all of that divorce drama is behind Mel, she can live her best life, happily love.
Safe to say, these two are madly in love. So happy for her!
In another coupledom spotting...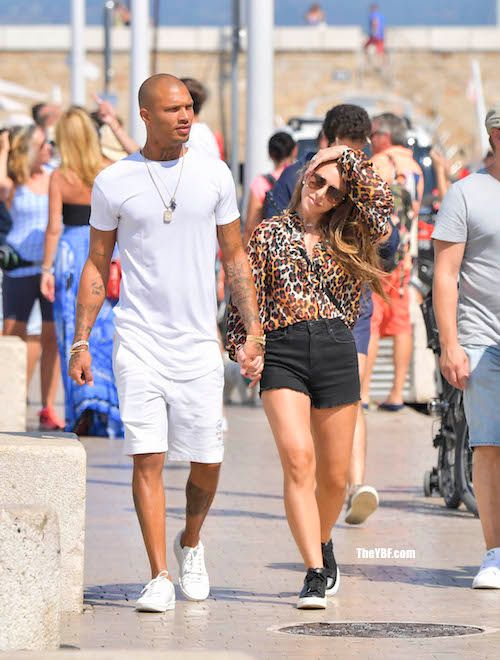 After welcoming their baby boy about 3-months ago, Jeremy "Prison Bae" Meeks and his baby's mother/girlfriend Chloe Green head out for a family vacay in St. Tropez. The couple was spotted holding hands as they took a stroll through the streets. They were joined by his son Jeremy Jr., whom he shares with his ex-wife Melissa Meeks.
They welcomed baby Jayden Meeks-Green in May but, didn't announce his arrival until June.
The couple - who has been dating for a little over a year- are fueling rumors that they're engaged. The 27-year-old Topshop heiress (rocking a lepoard print Topshop blouse) was seen wearing a huge diamond ring on THAT finger. She was first spotted wearing the ring earlier this month and she has it on during their vacation.
We wonder who...nevermind.
Chloe was a doting stepmom holding Jeremy Jr.'s hand as they walked through the streets.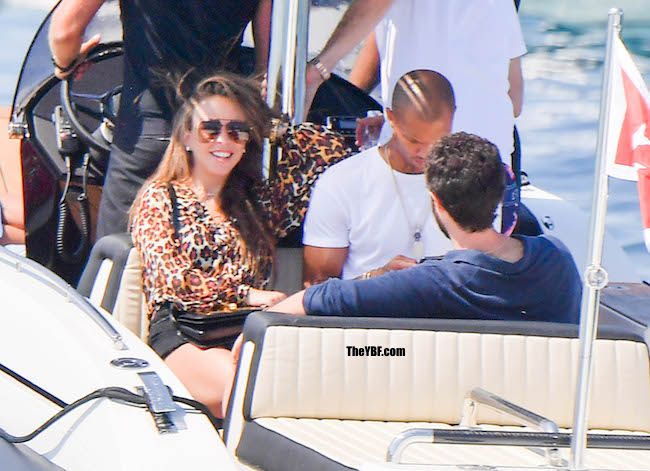 Must be nice...
Photos: MEGA/Instar/Splash