Emily B Rocks A Ring On THAT Finger While 'On The Run' With Fabolous At The Carters' Afterparty + Travis Scott Responds To Album Cover Drama
​
Aug 05 | by _YBF
​ ​ ​ ​
Emily B and Fabolous hit up an afterparty with Beyonce and Jay Z in Brooklyn. And we see Em is wearing a ring on THAT finger. Also, Travis Scott responds to backlash he has received after removing a transgender model from his album art. More inside...
Is it true? Did Fabolous finally pop the question to Emily B?
We're not exactly sure. However, there seems to be hints that the couple could possibly be engaged.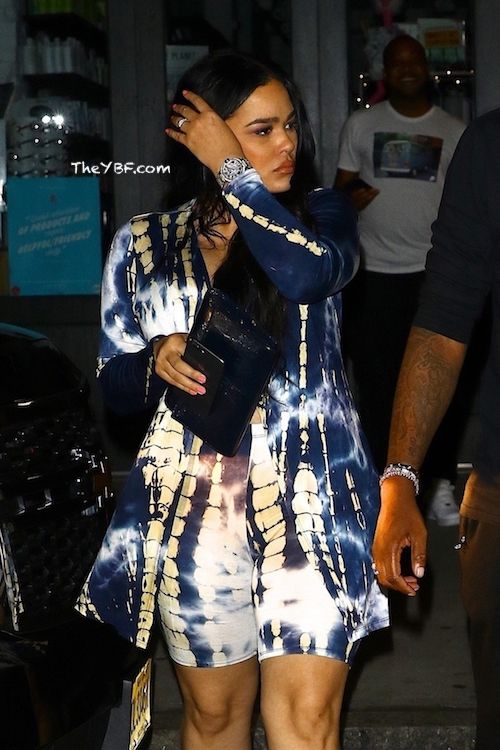 First, Em was seen wearing a ring on THAT finger as she and Fab left Dumbo House in Brooklyn. The couple had hit up Beyonce and Jay Z's "On The Run II" Tour afterparty after they shut down the stage.
It appears Emily is wearing a ring on her left finger and there are rumors that she and Fab are actually engaged.
Last week, Fab seemingly hinted at putting a ring on it, sharing a picture of himself and Emily at Pusha T's wedding. He put an engagement ring emoji in the caption:
We also have noticed Fab has been posting pictures of Emily on his social media - something he has hardly ever did in the past. So, it's possible they could be engaged.
Recently, Fab appeared in court to cop a plea deal in his domestic violence case where he allegedly knocked Emily's front teeth out. He reportedly took the plea to avoid jail time and apparently the deal is for first-time offenders. We guess.
DJ Khaled, his fiancee Nicole Tucker, Questlove (The Roots) and celebrity stylist June Ambrose were also seen at the afterparty: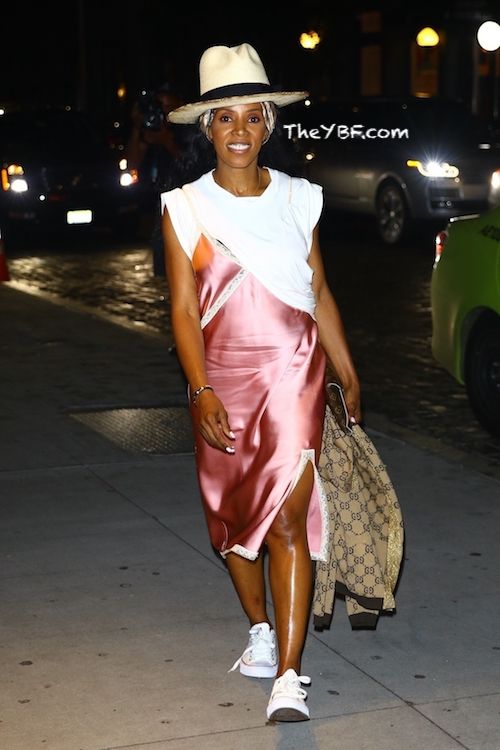 Fun times.
By the way, Fab was tapped to hit the stage with DJ Khaled during the "OTR II" Tour stop in New Jersey.
In other news....
Rapper Travis Scott has been catching heat after removing transgender model Amanda Lepore from his Astroworld album cover. Now, he's responding to the backlash.
Last week, the 26-year-old rapper shared the artwork for his new album titled Astroworld, shot by famed photographer Dave LaChapelle. Later, LaChapelle shared a different version of the artwork which featured famous transgender model Amanda Lepore.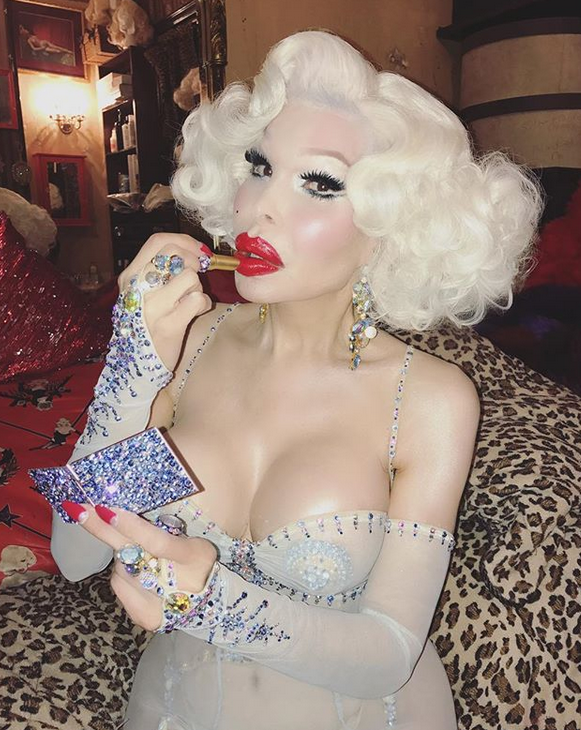 Amanda also posted the album cover that she was featured in, and then she asked why she was left off of the final cover art. "It was great being part of @david_lachapelle's incredible photograph of @travisscott's album cover but I'm curious why I'm not on the picture @travisscott posted," she asked on Instagram.
After getting dragged online for omitting Amanda on the final cover, Travis decided to respond to the criticism, saying EVERYONE is accepted in Astroworld. He's all about spreading love, not hate.
"Thank you David LaChapelle and Amanda Lepore and everyone that came out to make all the covers and the vision come to life!!! Astroworld is about love and expression not hate," he wrote."This very important for me to speak about: Growing up I've been taught to accept everyone, not to cast people away but bring them in your home! I have nothing but respect for the LGBTQ community. I want to use my voice to make it clear that everyone on this planet is as equal and fucking awesome to the next. Me and LaChappelle set out to create images that I grew up watching him create for years that inspire me today."
Responding to the comment Amanda made about upstaging everyone, he responded:
"Yo Amanda you did upstage everyone even me and I can't wait for everyone to see the booklet that me and Dave put together that includes all these images. Thank you for being apart of it. Sorry for the misuinderstanding love you guys and THANK YOU ALL!! Everyone can one is welcome is Astroworld."
Check it:
Amanda accepted his apology:
And now all is well.
Astroworld is now streaming on all major platforms.
Photos: Backgrid/Travis' IG/Amanda's IG
​ ​
​ ​ ​