Folks Were Up In Arms Coachella Streamed Migos' Performance Over Eminem's, But Here's What You Missed + Watch How Migos Handled Nicki's 'Motorsport' Verse
Apr 16 | by _YBF
Weekend 1 of Coachella 2018 just wrapped up and we've got deets on why folks are mad over Eminem's non-streamed performance, plus how Migos addressed that Nicki Minaj drama...with Nicki Minaj there. Get it all inside…
As we all attempted to nurse our #BeychellaHangover, Coachella 2018 brought its last performers to wrap up the first three days of the festival.
Apparently, Coachella producers had to decide whether to stream the Migos or Eminem's performance via their live stream on YouTube. Well, they ended up choosing to stream the Migos' performance and folks were NOT happy about it. The festival has 3 channels and they don't stream everything live, so this could have been planned better. Unless, of course, it was Em and his label who didn't grant Coachella the rights to stream it.
Peep some of the tweets below:
Can someone at Coachella please go and record Eminem cause this live stream of Migos is garbage

— Tommy Manning (@Tommymanning91) April 16, 2018
Migos offer nothing on stage. No energy, no alternative versions of their songs, no new verses, no props, no dancers, NOTHING. But somehow they're being streaming instead of Eminem.

— the "drumz" is silent (@JoeyDrumzSA) April 16, 2018
Coachella putting migos on the livestream instead of Eminem has really ruined my Sunday

— Danny Murphy (@DannyMurphy55) April 16, 2018
So if you weren't there, you didn't get a chance to see Em's set. But, it's all gravy. We got you.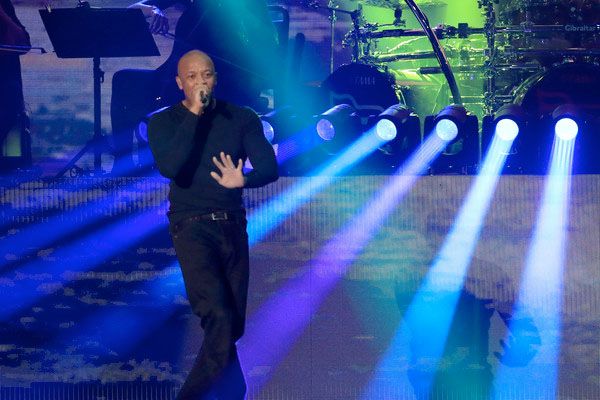 During his time on stage, The 8 Mile rapper created a few moments, bringing out Dr. Dre and 50 Cent.
The legendary producer/rapper hit the stage to perform "Still D.R.E." He then stuck around to drop bars on his son with Snoop Dogg "Nothin' but a G Thang" and "Forgot About Dre." Em even did a mini tribute to 2 Pac performing his classic hit, "California Love."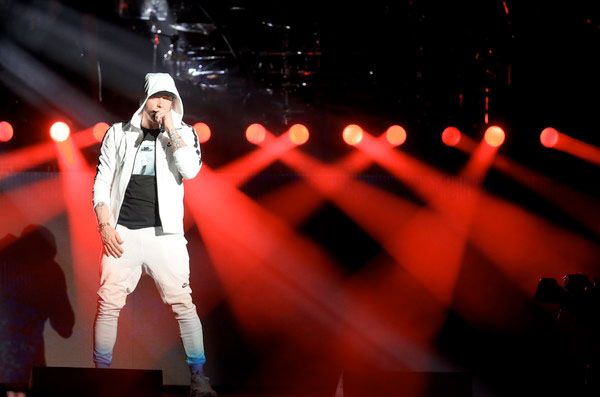 He brought out 50 to perform "In Da Club" and "My Life." Singer Sklar Gray filled in for Beyonce on Em's song "Walk On Water" and Rihanna on "Love The Way You Lie." Bey was likely busy feeding the twins and Rih was busy making her Coachella rounds.
Bebe Rexha also took the stage with Em to perform "Monster."
Peep clips from Em's set below:
As for Migos performance...
Migos skipped right over Nicki's verse in Motorsport #Coachella pic.twitter.com/2Nicx4iF0I

— (@SeanEyezayuh) April 16, 2018
After hitting the stage with Future last year, Migos returns to the LIT festival for a performance. As expected, the Atlanta rappers performed their hit single "Motorsport," which features Cardi B and Nicki Minaj. However, they skipped over Nicki's verse during the performance. Peep the clip above.
They also performed their radio hit "Stirfy":
Offset's fiancé and baby's-mother-to-be Cardi B. was in the crowd reppin' for her man after performing her own Coachella set:
Ha!
Some might think recently surfaced Nicki Minaj and Migos' rapper Quavo aren't on good terms after she revealed her feelings were hurt since Quavo basically started all of the "Motorsport" drama.
Oh, but you're wrong. They're very much still "friends" and were spotted kicking it during Coachella:
There are rumors that these two could possibly be dating and they're only adding fuel to the fire. We highly doubt the rumors are real. Nicki said herself she's a marketing genius. Mmhmm...
Photos: Getty/ 50's IG