Philly D.A. Co-Signs Meek Mill's RELEASE, 76er Rookies Pay Meek A Visit + Ice Cube Isn't Playing The N-Word Ish With Big3 Investors, Sues For $1 Billion [UPDATED]
Apr 06 | by _YBF
Looks like Meek Mill is one step closer to being released. Find out how, plus the details surrounding Ice Cube and his partner pulling the trigger on a $1 billion lawsuit against Big3 investors inside...
So Meek Mill about to get out? Well, not exactly. But, he's a step closer to being released. Possibly.
Apparently, the MMG rapper, who's currently serving a 2-4 year sentence after violating his probation, has the District Attorney in Philadelphia on his side and that might get him a "Get Out Of Jail" card. So, the Supreme Court can now decide whether Meek is released from jail instead of Judge Genece Brinkley. Last week, she denied his attempt to be released.
According to The Blast:
Philly D.A. Larry Krasner "does not oppose defendant's application to the extent he requests release on bail pending the current proceedings, but opposes all other requested relief at this time."

Earlier this week, the judge in Meek's case denied the rapper bail and ordered that he be kept behind bars, but it's huge for Meek that the D.A. is supporting him in his bid for freedom.

Sources close to Meek's case tell us it's now up to the Supreme Court to make a decision on whether he can post bail while he's appealing the 2-4 year sentence for a probation violation.

Meek's attorney, Joe Tacopina, tells The Blast, "We are encouraged by the Philadelphia District Attorney's steadfast stance in not opposing Meek Mill's release on bail at the Pennsylvania Supreme Court level while the current legal proceedings continue, even in light of Judge Brinkley's vindictive and erroneous decision."
As of now Judge Brinkley is still on Meek's case, but his legal team has petitioned the state supreme court to remove her from the case entirely due to her allegedly being too emotionally invested in the case. She was also accused of trying to bribe Meek by demanding he give her a shout out in a new song, whih has yet to be completely proven.
Meek and his legal team have been trying their damnedest to get the rapper out of jail. An investigative report was released recently that revealed the cop who initially arrested Meek was dirty. So, Meek's team tried to use that as leverage to get out of jail. It may work if the case is taken to the Supreme Court. We'll just have to wait and see.
While behind bars, the "Dreams & Nightmares" rapper has had some high profile visitors.
According to reports, 76ers co-owner Michael Rubin organized a visit for stars rookies Ben Simmons and Markelle Fultz to visit the rapper in hopes that Meek could share some inspiration as they make a push for the NBA playoffs.
Since Meek has been arrested, Michael Rubin has been a huge supporter, bringing players to see him. A source told the site "the conversation was very positive and Meek's spirits are still high. He is also proud of the 76ers." It's also reported Meek dropped some "words of wisdom" as well.
In other news...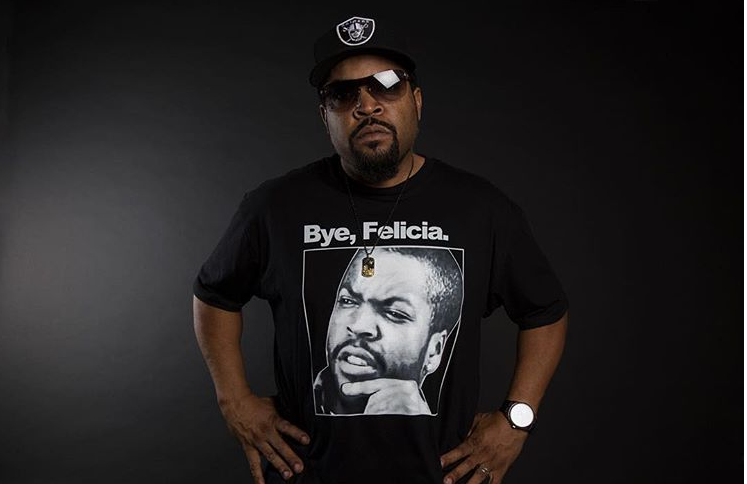 Why do y'all mess with Cube?!
Ice Cube is gearing up to go to court over his Big3 basektball league. The Big3 honcho and his partner Jeff Kwatinetz just pulled the trigger on a $1 billion lawsuit against Qatari investors, including including Sheikh Abdulla bin Mohammed bin Saud Al Thani, CEO of the Qatari Investment Authority, who supposedly didn't cough up at least half the promised cash for the league.
Not only that, they had the audacity, allegedly, to start calling folks N-words.
TMZ reports:
Cube says the Qataris were supposed to invest $5 MILLION and be passive investors in the league -- but instead "quickly started to insinuate themselves into the affairs of BIG3 despite failing to live up to even their most basic obligation to fully fund their investment."

Cube says the Qataris would openly brag about their individual wealth -- with one guy, Ahmed Al-Rumaihi, even blowing $700k during a gambling session in Vegas following the BIG3 championship game.

"These members and associates of the royal family made excuse after excuse for not paying, all of which is documented in text messages and emails, where the blame for their failure to fund the millions they owed the BIG3 ran the gamut from their 'sinuses,' 'hiking,' it being a 'long day bro,' and to bad press regarding Qatar associations with alleged funding of terrorism."

"Also, like a simple debtor in hiding from a collection agency, these Defendants with their purported links to the Qatar royal family, would go into hiding and refused to return phone calls and ignore Plaintiffs."

Cube says in Dec. 2017, Kwatinetz attempted to set up a meeting with Al-Rumaihi who instead of substantively responding "sent a picture of his teeth being worked on, apparently to conjure sympathy." In the lawsuit, Cube claims Al-Rumaihi eventually got so pissed off over the repeated requests for the money that he loudly screamed at Kwatinetz and threatened his life saying, "You don't know who I know in L.A. and what they're capable of. You should think of your safety and the safety of you and your family."

Cube and Kwatinetz are now seeking $1.2 BILLION in damages in order to pay $20 million per player in the league.
Sheesh. You can read the full complaint here.
UPDATE: The Qatar Investment Authority has responded, and says it's all a lie. In a statement sent to TheYBF.com, the organization says they have had zero involvement with Big3:
"This article includes a number of allegations that are unfounded and incorrect. Among others, neither the Qatar Investment Authority nor its CEO are investors in, nor have they had any involvement with, Big3."
Photos: Instagram