Shar Jackson's Daughter DEFENDS Her Mom After Child Abuse Allegations + Jenifer Lewis WINS Settlement From LA Fitness + Rapper Z-RO Says Assault Arrest Is PR Stunt
Jul 29 | by _YBF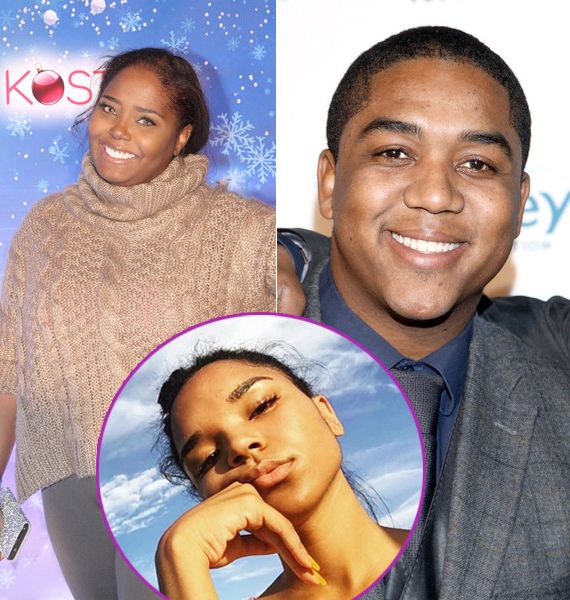 Shar Jackson's daughter Cassalei Jackson is coming to her defense after her child's father Chris Massey accused Shar of assaulting their daughter (Shar's granddaughter). Meanwhile, Jenifer Lewis nabs a victory in court and rapper Z-RO claims his recent assault arrest is a publicity stunt. Get it all inside…
Former "Moesha" star Shar Jackson is making headlines after Nickelodeon star Chris Massey accused her of abusing his daughter. He shares a daughter with Shar's daughter Cassalei Jackson. Shar was hit with a restraining order to stay away from the child after Chris allegedly discovered a four-inch gash on the child's forehead.
Now, Cassalei is speaking out in defense of her mother.
Cassalei claims her mother is being falsely accused of abuse in an attempt "save face after years of documented abuse." In April 2016, Chris was arrested on domestic abuse charges after he was accused of pushing Cassalei to the ground during an argument in the club. Cassalei feels the "Zoey 101" star is trying to bash her mother because Shar has been trying to tell her for years Chris is no good.
In a lengthy Instagram post, Cassalei writes, "I told myself this wasn't worth my time, but it is now a legal issue. My mother has never laid a finger on my child and my ex is a despicable man for slandering her in a futile attempt to save face after his years of documented abuse."
"Please stop harassing my mother, who has done nothing but protect me and try to get me to see the light where Christopher is concerned. I have filed reports against my ex in the past, but I chose not to fully prosecute him because of my, perhaps naive, belief that he would change and be a better father to our daughter."
Read her full response below:
Since the restraining order was granted, Shar has to stay at least 50 yards away from her granddaughter. Shar hasn't responded to the accusations directly, but she has been posting subliminals on social media:
Prayers up that they can work this out for the sake of the little girl who's at the center of it all.
In good news...
Jenifer Lewis scored a win and a huge payout from LA Fitness after she accused the company of hiring a con-artist that swindled her out of $50,000, according to The Jasmine Brand.
Back in January, the "black-ish" star blasted her ex-boyfriend/LA Fitness club manager Brice Carrington, the alleged con-man she dated for years whom she met at LA Fitness, when she discovered his criminal past. Not only did he dupe her out of thousands of dollars, he also conned other investors out of $4 million.
It's unclear how much money LA Fitness settled for.
Since the payout, LA Fitness responded to the settlement where they did not admit any guilt. The company said they offered the settlement in an attempt to end the matter. However, the company is demanding the actress drop the charges, which she reportedly agreed to do five days after she received the payment. They claim she's only dragging it out for no other reason than a final publicity stunt.
Yikes.
In legal woes…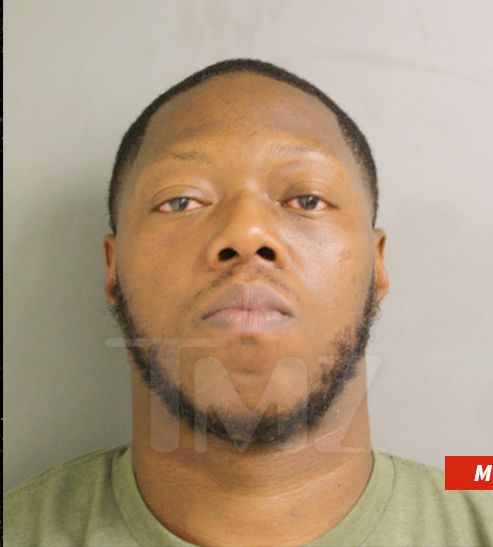 Rapper Z-RO was arrested on felony assault charges, but he claims his rapper girlfriend Just Brittany, who stars on VH1's new show "Signed," had him arrested as a publicity stunt to get her name in the headlines.
Souces tell TMZ the timing of Brittany going to the cops is suspscious and doesn't add up. The site reports:
First, there's the picture Brittany posted on Twitter just after 1:51 AM on April 30. The alleged beating took place on April 29. We're told Z-Ro thinks it proves she wasn't beaten at all. In the photo, Brittany's wearing a red bodysuit and smiling next to a friend.

There's also this ... Z-Ro is telling friends it's not a coincidence Brittany reported the alleged assault on Monday -- 3 months later -- because the new reality show she's on, "Signed," premiered Wednesday. The insinuation -- she's just trying to get her name in headlines. To that point, our Z-Ro sources point out Brittany bragged she was trending on social media ... the day after his arrest.

However, when we asked about the 21 minute recording police say Brittany has of the incident -- we were told Z-Ro hasn't heard it, and won't speak about it.
Hmm…who's story do you believe?
Photos: Getty/Cassalei's IG/TMZ