WHY Is Sherri Shepherd's Ex Husband Sal On A Dating Site (& Possibly LYING)? Sherri BLASTS Him Within An Inch Of His Life
​
Jan 26 | by _YBF
​ ​ ​ ​
Chile, Sherri Shepherd's ex-husband Lamar Sally is single and ready to mingle…online. Sherri blasted his online dating profile calling him a scammer, this after a huge victory in court. Get it all inside…
Well this is interesting.
Sherri Shepherd's ex-husband Lamar Sally is looking for love. So where does he go? BlackPeopleMeet.com!
We're not making this up. He really has a profile on the dating site (we checked) and the information he entered is questionable.
He claims he's "well off" and makes between $75,000 - $100,000, but Sherri begs to differ. Esp. since his income is from her child support and alimony! She posted his profile on Twitter, warning women to steer clear of him and called him a scammer: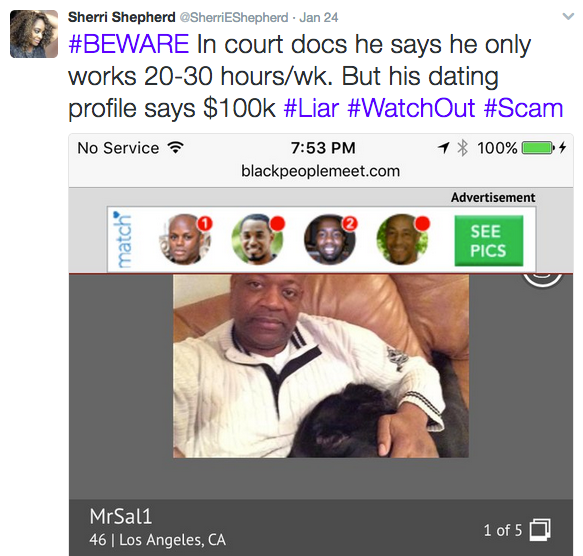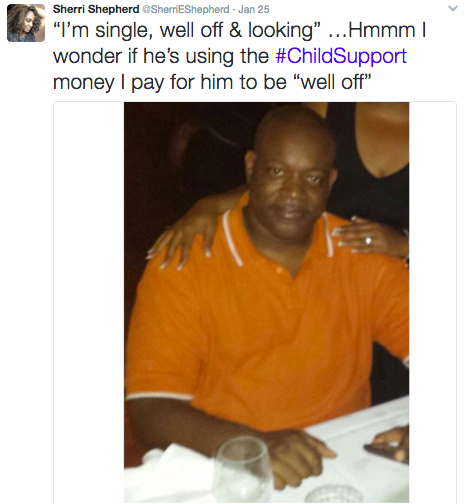 Bloop!
Sal says he's looking for a serious relationship and prefers a woman who enjoys watching football on Sundays: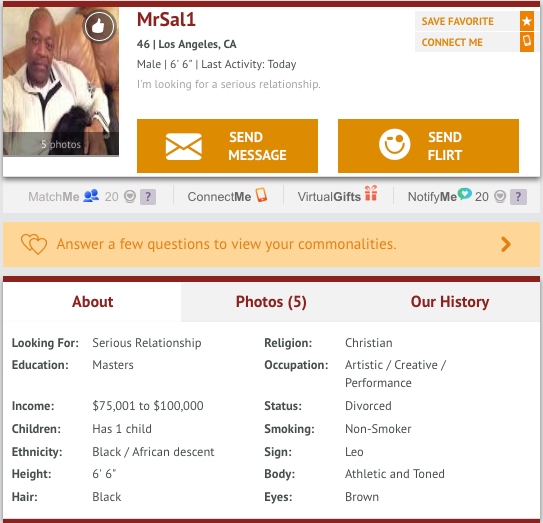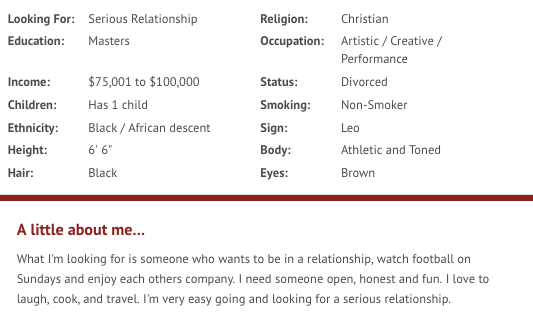 Now that he's a single father, Sal posted up several flicks of his 2-year-old son Lamar Sally Jr. (LJ), the baby he was supposed to share with Sherri via surrogate before they called it quits who is allegedly battling a disease known as G6PD. The son Sherri is shelling out thousands for every month in child support: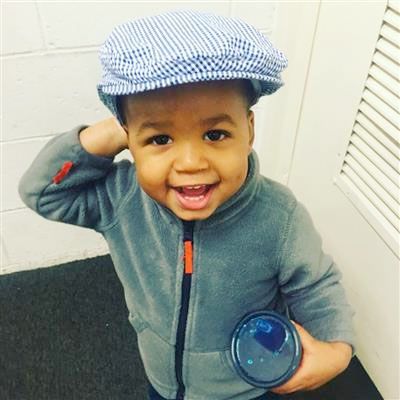 He's a cutie.
The former "The View" co-host and her ex-husband have been at each other's necks since they called it quits. But, the YBF actress recently scored a victory in court.
So here's the deal…
Sherri pays $6,400 a month in child support in addition to fully-covered healthcare benefits and substantial life insurance policy she willingly provides. Sal took her to court in California in an effort to get more child support and he wants her to pay $75,000 in attorney fees and costs.
The twosome was in court last week and the judge ruled in Sherri's favor. According to Sherri's camp, Sally and his counsel were humiliated as the judge flat out denied his request and politely asked Sally to be seated in the audience, away from counsel table so he could properly dispose of the matter. The California judge agreed with Sherri's counsel Terry Levich Ross, Esq. and determined that by Sal's own agreement in two separate legal judgments, New Jersey has exclusive and ongoing jurisdiction over this child support issue and all matters must be dealt with only in that state.
And get this…
The amount of child support Sherri is currently paying her ex-husband is MORE than New Jersey has required her to pay, so if Sal wanted to revisit the matter in a New Jersey court he would likely face having his payments reduced substantially. Hmm…maybe Sherri should consider going back to court in NJ to have her payments reduced.
Now, all Sherri wants Sal to do is to stop with his frivolous attempts to get more money out of her and to seek employment to take care of his child like any other capable parent.
After court, Sherri was all in her feelings while waiting on a flight and aired out her frustrations of BOTH of her ex-husbands trying to scheme up a plan against her. Peep her tweets below (read from the bottom up):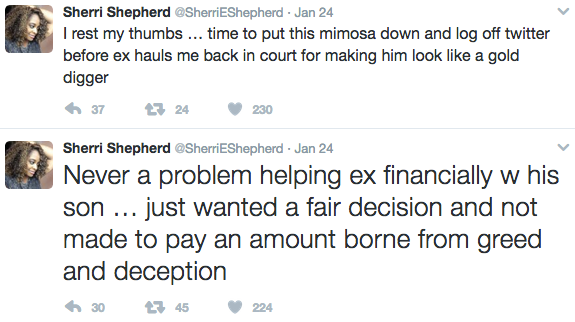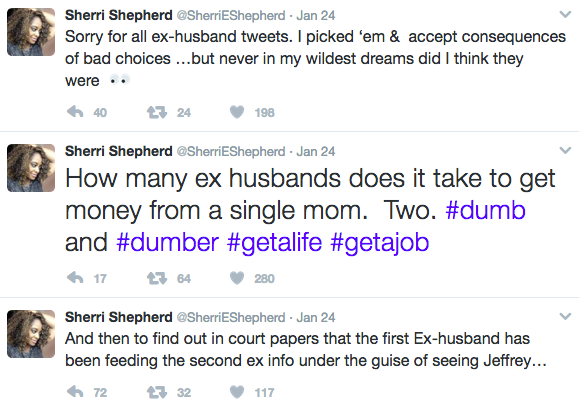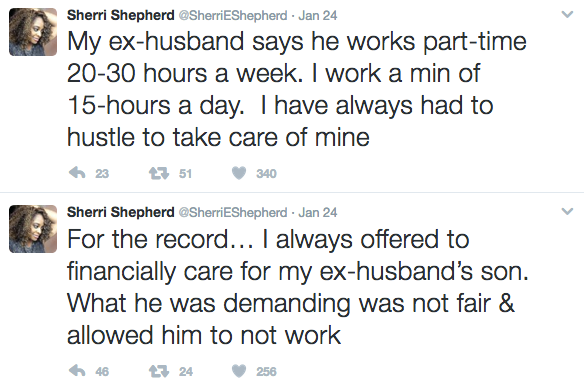 So, any ladies looking to hook up with Sal?
We kid.
Photos: Sal's BlackPeopleMeet Profile
​ ​
​ ​ ​