Iggy Azalea Warns Nick Young's Baby Mama To Keep Her Name OUT Of Her Mouth…Or Else! + Nick Nearly Blows Off His Hand With Fireworks!
​
Jul 06 | by _YBF
​ ​ ​ ​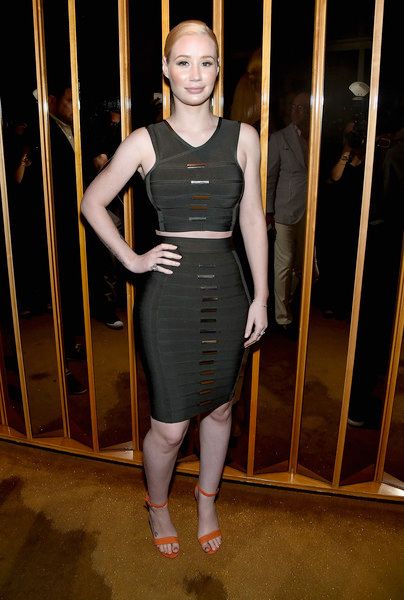 Now that Iggy Azalea and Nick Young have called it quits and his baby mama Keonna Green is allegedly pregnant, Iggy has lawyered up. Now, she's warning Nick's baby mama she better NOT say ish about her. More inside….
Oh, and check out this crazy video of the Lakers baller almost blowing his hand off with fireworks inside…
Iggy Azalea isn't playing any games when it comes to her ex-fiancé Nick Young and his baby mama Keonna Green.
You'll recall, Iggy and Nick called off their engagement last month, just one year after getting engaged. Rumors of infidelity started circulating. Then, Iggy herself put him on blast saying she caught him red-handed when she saw security footage of him bringing chicks into their home. Hmph.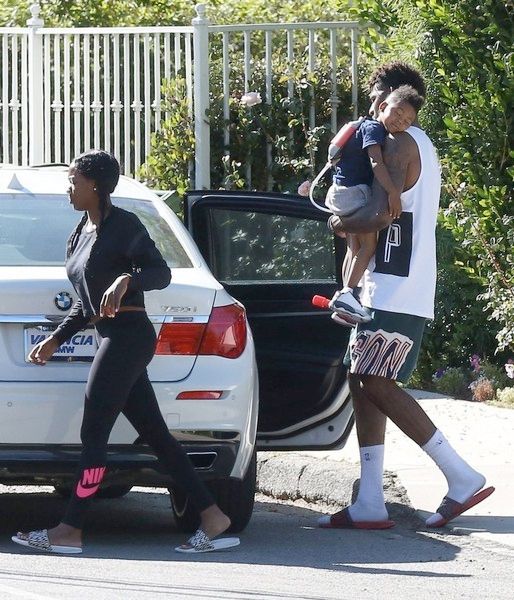 Then it came out that Nick's baby mama Keonna Green is allegedly PREGNANT with his 2nd child (she supposedly confirmed it), which means he was sleeping around with Keonna while still engaged to Iggy. Chile…
Well now, Iggy has her legal team firing off letters to Keonna to warn her to keep the Australian rapper's name OUT of her mouth. It's being reported Keonna shopped and sold her story about being pregnant with Nick's baby, so Iggy is trying her damnedest to keep her name out of the headlines.
TMZ reports:
Iggy's lawyer legal eagle, Howard King, didn't mince words in a letter they fired off to Keonna's lawyers, warning them, "Ms. Green has done enough to embarrass herself by her pathetic efforts to profit from Iggy's hard-won celebrity, all in exchange for whatever paltry sums she can garner in exchange for peddling tales of her tasteless exploits."

The letter goes on ... "Any mention of Iggy in your client's efforts to sell a story to whatever tabloid needs to fill its pages with the fetid story of your client's classless antics will be considered a violation of Iggy's rights of publicity ... subjecting Ms. Green and any publication that airs your client's soiled laundry to significant liability."
Meanwhile, here's what Nick had to say about it all:
That's life ... hate me or love me I'm still going to love life man

— Nick Young (@NickSwagyPYoung) July 2, 2016
If you perfect then be perfect I live in a world where ppl fuck up learn from it and move on ...

— Nick Young (@NickSwagyPYoung) July 2, 2016
Typical cheatin' ass response.
In other Nick news...
Obviously, he hasn't learned a thing from Jason Pierre Paul – the NFL player who mangled one of his hands after some fireworks exploded while he was holding it.
The Lakers baller hosted a 4th of July party at his L.A. home when he decided he would pick up a firework that was lit and hold it over his head. Why he, who has a multimillion contract in a sport where his hands are imperative, thought that was a good idea? We don't know. But he's blessed he got away without getting harmed. Peep the clip above.
And in case you missed, check out Jason Pierre Paul's fireworks safety PSA below (PAY ATTENTION NICK!):
Photos: Getty/FameFlynet
​ ​
​ ​ ​