ALL THAT POWER: Omari Hardwick, 50 Cent & Co. Get In Their Stance For VIBE
​
Jun 22 | by Natasha
​ ​ ​ ​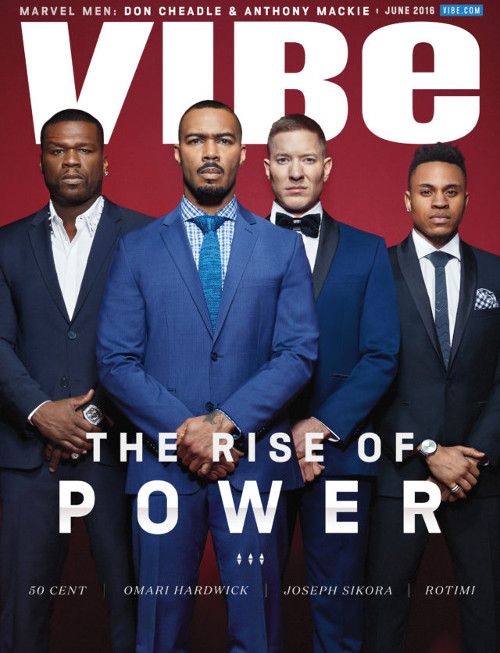 No one man should have all that power, so Omari Hardwick & 50 Cent shared it a bit. Grab your fans. Then check out the hot joint VIBE cover with the fellas of "Power," plus what the stars said about their characters' abilities to respect...and kill.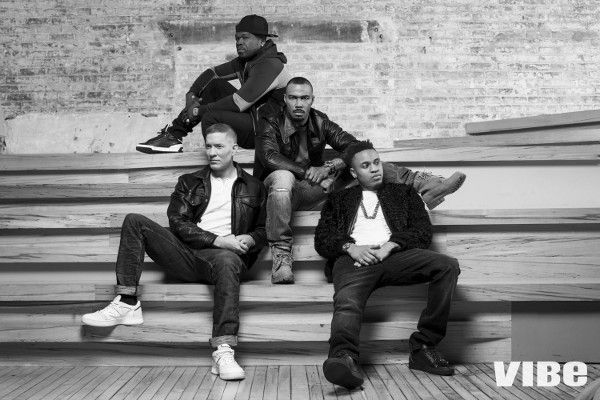 Yes please! We'll take all of the above.
The men of "Power," Starz's sleeper hit, are rocking with VIBE before next month's season 3 premiere. They got into character during the shoot and dropped a few dimes (no snitching though!) about what we can expect from writer Courtney Kemp next season.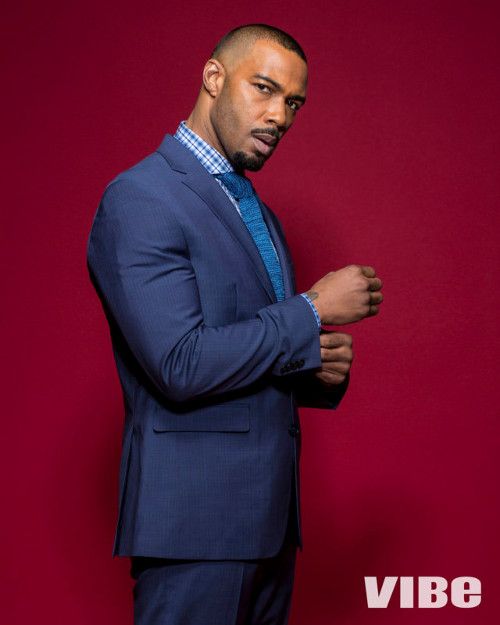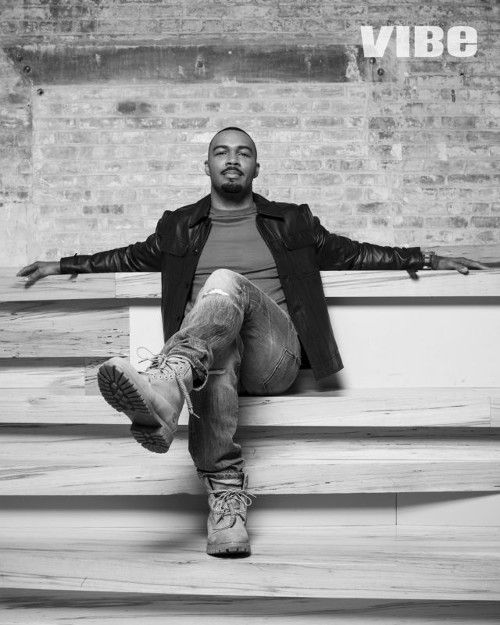 The fineness that is Omari transformed into Ghost, or James, depends his mood.
On what loyalty means to him vs. what it means to Ghost: Omari Hardwick's definition of loyalty would definitely be if you've been down for me when it was really rough, if you checked for me when I was trying to figure out the terrain of that heavy-ass mountain and how to get up, if not to the top at least somewhat to a satisfactory place, then I'm rocking with you for life. Once you got me, you got me. Ghost, his definition is a little bit more self-serving.
On whether he could ever kill his on screen right hand man, Tommy: I don't think he could ever do that. I think that's what people root for. There's always a twinkle of, like, 'He can't kill Tommy'—as our executive producer walks by right now Curtis [Jackson] is playing a character, in Kanan, that can do that. Kanan is a guy that separates himself from a lot of characters we see on dramas, on thrillers, on crime dramas because he is ruthless and could care less. He shot his son. Ghost could not only not shoot his son; he could not shoot his Caucasian brother Tommy Egan. He cannot. He might act like he can, but I don't think he could ever come to that place.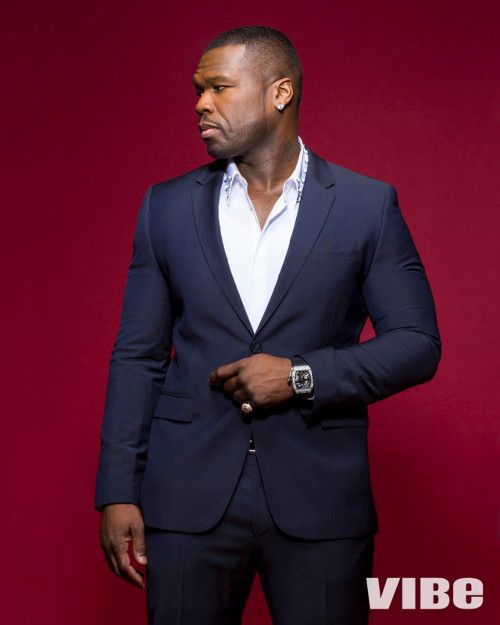 Despite his extra slick mouth, 50 looks damn good.
On Curtis vs. Kanan: It's an extreme difference because Kanan is on one track. It's just the hustler, street mentality. Those laws apply to Kanan, and he's a guy that's been incarcerated and hasn't made any adjustments during that time frame; he just got more advanced at the criminal behavior, slicker energy. It's no difference between the CEO of a corporate company and Kanan. He sees an option of acquiring your business by killing you. That cold-blooded instinct is in that guy who's in the corporate space because he doesn't care if everyone in your organization doesn't have any way to eat.
Joseph Sikora knows the black community is Team Tommy all day. About why folks seemed to have accepted Joseph & Tommy immediately:
My parents were in civil rights. I can't say I progressed in the exact same way, but part of it was because of the example of my parents and having African-American people in my life since I was a baby. My heart has never been cold or awkward, or anything. I've always had the luxury of knowing that people are people. It's almost, to me, being anything else would have to be pretend, and people can tell. It just translates. If there was ever any a hint of discomfort with anybody else of a different color skin, I think that would translate on television, especially having a brother that is Omari Hardwick, who is African American. I think that is all it is, and the camera doesn't lie. People pick up on that stuff.
The show's writer and creator, Courtney Kemp, dropped a few nuggets on how to best work with men in the professional arena:
"It's very helpful when you work with men to be able to be on eye level," Kemp says between bites of grilled chicken, sweet potato and greens. Her simple, prayed-over lunch is meant to keep her moving and avoid sluggishness, a lesson learned a few weeks prior when she instead opted for fried chicken. "You have to use and evaluate all of your assets, whatever those might be. You may have a great voice. You might sound good on paper. But when you get to a place where you're managing others, you want to make sure that you know what your assets are–and that you use them."
Taking notes from the fab chick.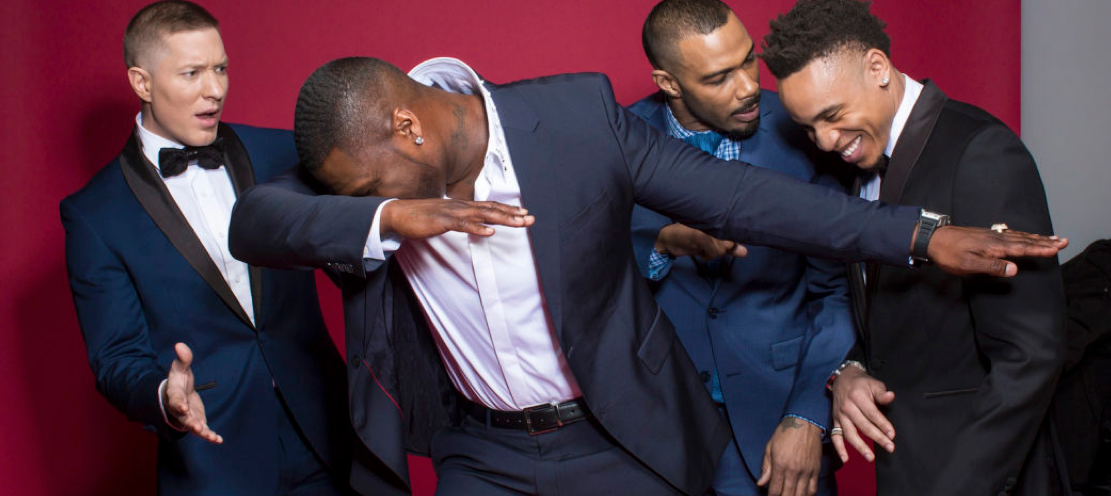 Check out the full cover story HERE. "Power" returns July 17th on Starz.
Credit: VIBE/ Karl Ferguson Jr. & Katie Piper
​ ​
​ ​ ​