REBOUND CHICKS: Safaree Samuels Scoops Up A Miami Make Up Artist...And Moves To Miami + Wiz Khalifa Hooks Up With A Canadian Boo After His Show!
​
Jul 07 | by _YBF
​ ​ ​ ​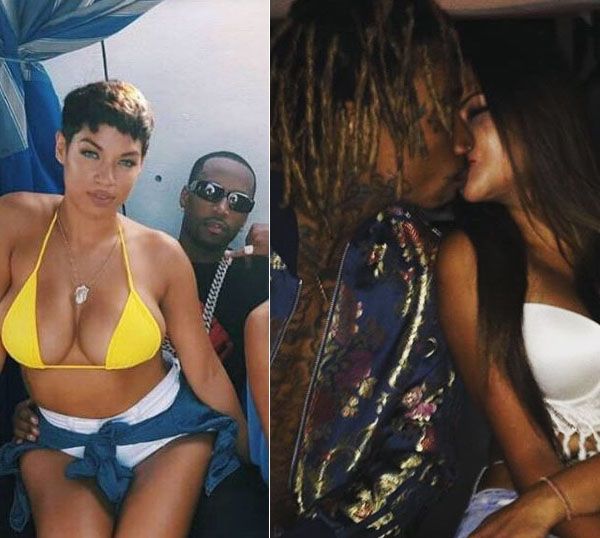 It appears Nicki Minaj's ex-fiance Safaree "SB" Samuels and Amber Rose's estranged husband Wiz Khalifa are seemingly moving on. Safaree's alleged new chick is a make up artist from Miami named Zashia Santiago. And Wiz's alleged new girl may have just been a one night lituation, in the words of Fabolous. Deets and coupledom pics inside….
Since Nicki Minaj and Amber Rose have moved on to new relationships, it's only right their exes pursue their own new relationships.
After ending a 10-year relationship with the "All Eyes On You" raptress, Safaree "SB" Samuels is now ready for a new chick in his life. And it appears to be a make up artist/model from Miami named Zashia Santiago. She's also the mother of a 10-year-old son named Isaiah.
Pics of SB and Zashia have popped up and are making their rounds across social media, fueling dating rumors.
Over the weekend, Safaree celebrated his birthday in Miami and the twosome was spotted together looking a little more than "just friends":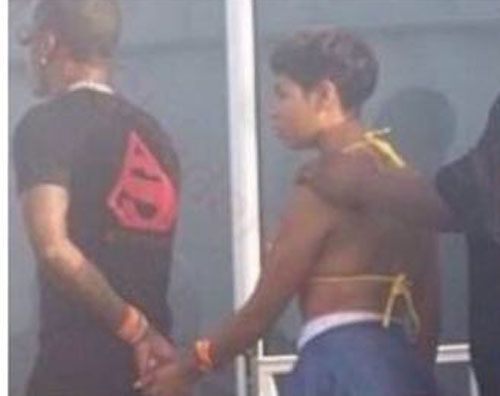 Mmhmm....
We saw on social media where she was asked if they were officially dating, but she denied it. She said they are just good friends and nothing sexual, just getting to know each other. But, it clearly looks to be MORE than just a platonic relationship...more like a budding romance. Yesterday she posted a pic of her arm and SB's arm: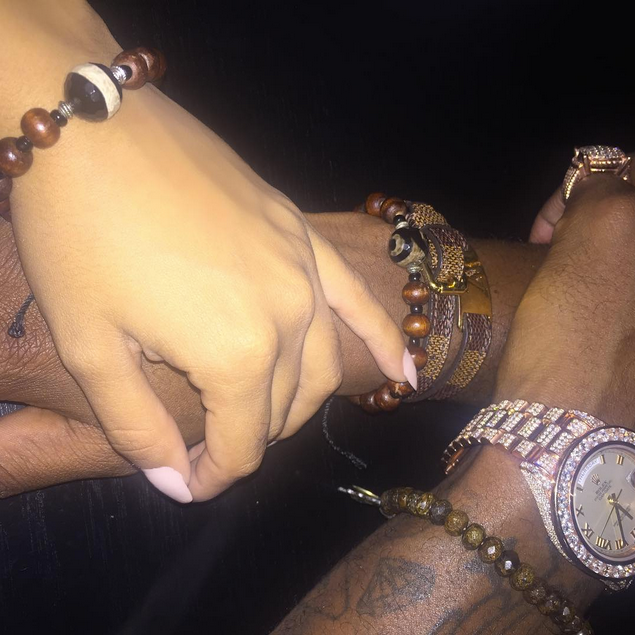 She captioned, "Clarity and balance."
Not only that, the twosome "e-flirted" on Twitter as well. Looks like they'll be taking their "friendship" to the next level soon because SB revealed he's about to move to Miami (where she resides):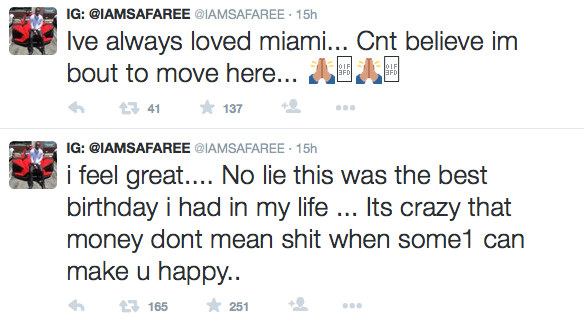 Then there's this:
And she's being all mushy on Twitter:

So how did they meet? Well, here's our theory. Zashia is a "Wild 'N Out" girl on Nick Cannon's sketch comedy MTV series. You'll recall, Safaree appeared on the show a few weeks ago (where he got dragged) and we believe that's where they may have met.
What do you think? Is this a upgrade from Nicki Minaj or nah?

In another new alleged relationship....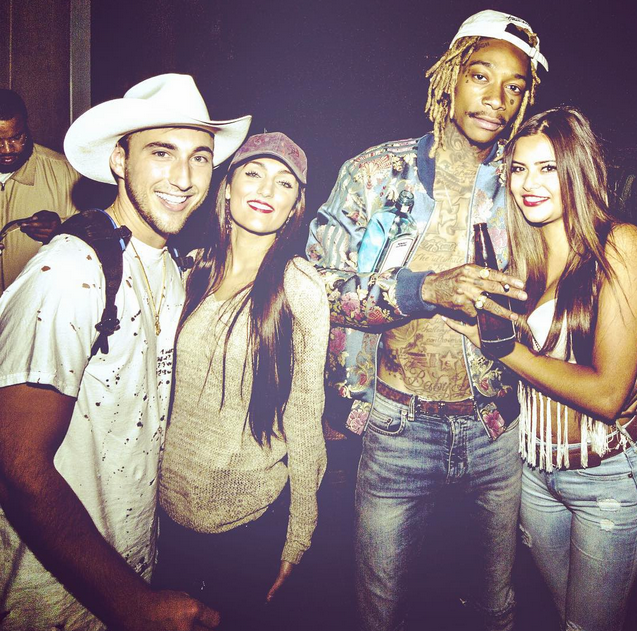 Looks like Wiz Khalifa is moving on as well. Meet Maria Becerra (far right). She's originally from Columbia and now lives in Cagary. The Taylor Gang honcho was partying it up in Canada last night with his crew, and since she lives there, it could have been a one night scenario.
Here's what happened:
Kissy, kissy! Maria posted this pic, but then deleted it.
Wiz also posted a few pics with her on his IG but made sure to cut her face out:
Nice try Wiz. Too bad the thirsty groupies are QUICK to post full pics. And give details on what went down.
Maria and her friend, as well as Wiz's photographer, spent the night partying it up after the concert together. Maria's friend even posted a video from backstage capturing Wiz as soon as he wrapped up on stage.
Mmhmm....
Photos: Zashia's IG/Wiz's IG/@safareestunts/@mariibecerra/@danfolger
​ ​
​ ​ ​