BUSTED! Flavor Flav ARRESTED (Again) On A Slew Of Criminal Charges (MUGSHOT) + Jermaine Dupri & Bow Wow Reunite On New Track "WYA (Where You At?)"
May 21 | by _YBF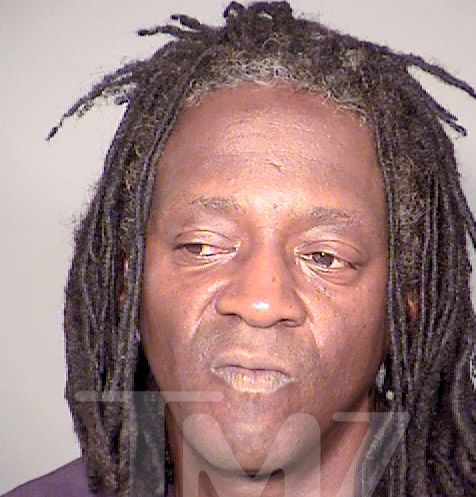 Flavor Flav got arrested this morning…again! And he was taken into lock up on a slew of criminal charges. In music news, Jermaine Dupri and his mentee Shad "Bow Wow" Moss have reunited on a new track titled "WAY (Where You At?)." Get the deets and take a listen inside….
Former reality star and rapper Flavor Flav is in trouble with the law…again! The Public Enemy member was arrested early this morning in Las Vegas, according to TMZ. And apparently, he decided to disregard most driving laws. DUI? Check! Speeding? Check! Driving with a suspended license? Check!
And that's just the beginning…
He was also booked on having marijuana in his possession, having an open container of alcohol, and a fake car registration. Really Flav? And then this struggle mugshot…Sighs…
The rap star was busted last year in NYC for speeding while on his way to his mother's funeral. In 2012, he was arrested in Las Vegas and was charged with felony assault with a deadly weapon and misdemeanor domestic violence. Then in 2011, he was arrested in Las Vegas for four outstanding warrants. And the mugshots from those arrests look just as bad as the one above. (Check them out HERE and HERE).
THIS guy….
In new music....
So So Def! Jermaine Dupri is gearing up to release a new EP. And he just released the first single "WAY (Where You At?)" featuring his mentee Bow Wow. These two haven't joined forces on track since Bow's 2000 debut single "Bounce With Me."
If you haven't heard, Bow Wow Shad Moss has cut ties with Cash Money (no surprise there) and he will be collaborating with the two men who helped kick start his career: Jermaine Dupri and Snoop Dogg. The "CSI:Cyber star" made the announcement via his Facebook page earlier this month.
Check out "WYA" below:
And in case you missed Shad's Cash Money departure announcement, check it below:
No more Cash Money. No bad blood though! All love... (This is my answer, so when i do interviews pls dont ask the question) thanks.

Posted by Bow Wow on Friday, May 8, 2015
Photos: TMZ/Jermaine's IG