PUBLICIST To The Stars Yvette Noel-Schure REVEALS Intimate Deets About Working With Beyonce, Mariah Carey & Prince!
Sep 23 | by _YBF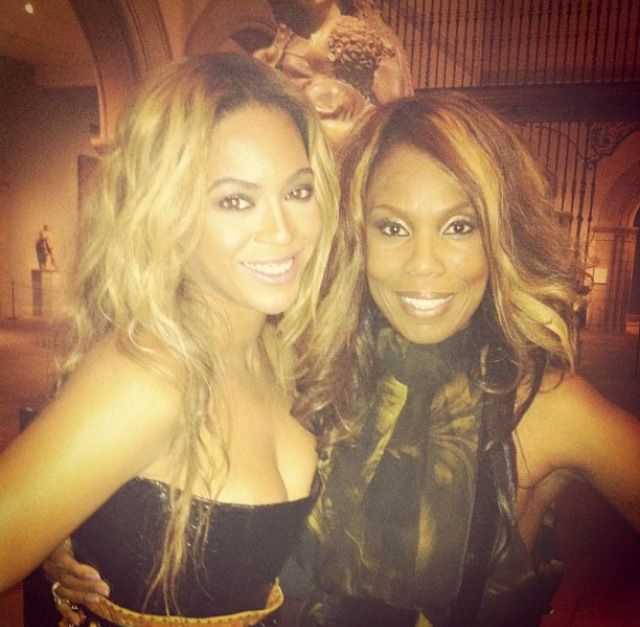 What's it like working directly with Mariah Carey, Prince or Queen Bey? Publicist Yvette Noel-Schure opens up about her experiences as a top-celeb handler inside...
We're rarely treated to inside deets about working for some of the world's biggest celebs (shout out to confidentiality agreements!) but publicist Yvette Noel-Schure spoke on "The Jake Sasseville Show" recently about representing Mariah, Prince, Beyonce and working her way up through Sony. Check out interview highlights below:
On Prince

"When I did publicity for Prince for one year (the best year of my life!), I was the greatest actress that year. I never let him think I was a fan. It was very easy to talk to him which I didn't anticipate."

"What I loved about working with Prince is he expected me to bring something to the table. "Musicology" was reaching a fan base that didn't grow up with Prince and I thought it was time to go to those newer fans… when I convinced him to do Black Beat Magazine, the magazine I ran for all those years, not only did he say yes, Rudi Meyer (editor of Black Beat) came and spent two hours with Prince sitting and talking to him."

"You can't record Prince's voice. It was a lesson in seeing these journalists having to listen, take notes and Prince understood that he had to slow it down if he didn't want to be misquoted."

On Mariah

"[On my first day at Sony,] I was wearing a beautiful black dress. All the powerful people wore black, so I knew I had to wear black. I was ready to find a stack of things on artists no one cared about. Instead, there was one folder on my chair and it said Mariah Carey. She was the biggest music star in the world. I took the folder and ran to Larry Jenkins office… I told him someone forgot the Mariah Carey folder in my chair. Larry said Yvette, she is your client. And I need you to study up on everything."

"Not only was Mariah Carey the biggest star in the world at the time, she was married to the CEO of Sony Music Tommy Mottola. Not only am I now responsible for the biggest star in the world but I have to report to Tommy Mottola, the husband of the biggest music star in the world and the CEO on the first day that I become a publicist having never been a publicist before."

"It's as if someone took me out on a lake, threw me out into the crater, and as they were pulling away, then asked Do you even know how to swim."

On Beyonce and Destiny's Child

"I sat down with them (Destiny's Child) and did makeup lessons… they were pretty advanced because Miss Tina Knowles was such a central figure in the lives of the girls of Destiny's Child. Not just Beyonce, but Kelly who was raised in her house. LaTavia (Roberson) and LeToya (Luckett), the original two members, where the friendship blossomed in that house. They understood about hair and how they wanted to look. I knew in that moment that if Columbia Records trusted me with these young women, and if Tina and Matthew Knowles trusted me to be around these young women and knew that if they walked out of a room, they knew I wasn't going to be shooting up a needle or smoking a blunt… I knew being a publicist was not what I needed to do. I knew I had to be a teacher and I had to be a guide and mentor."

"One of the things I know that Beyonce probably appreciates about me, especially now that she has a family… is that I always said to the girls, at the end of everything, I'm going home to my babies. It got to the point where the girls of Destiny's Child used to mouth it to me after the interviews or press day. She's going home to her babies."
Listen to the full interview here.
Photo via Jake Sasseville Show