SPEAK ON IT: Up & Coming Singers Claim They're Ready To Take Beyonce & Rihanna's SPOTS In The R&B World...Without Selling Sex
​
Jul 20 | by _YBF
​ ​ ​ ​
Sex sells. We know that. But now, there seems to be a slight shift in the R&B world and a new wave of singers are taking the field. The over-sexualized Beyonce and Rihanna seem to be old news and now a new electronic sound is emerging with artist such as Jhene Aiko and SZA. Is R&B changing? Decide for yourself inside…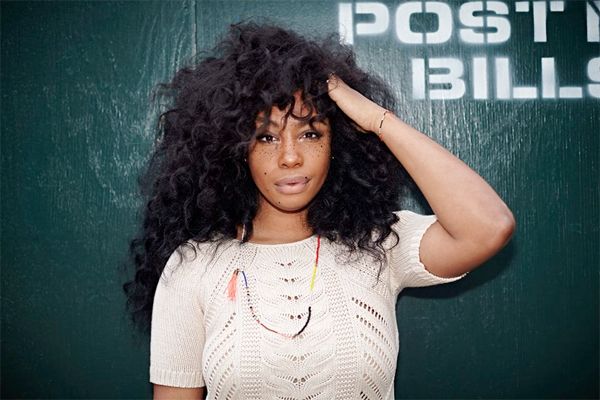 As time goes on, things change. And it seems to be true for the R&B genre. According to a few up and comers, the days of Beyonce and Rihanna dancing around on stage half-naked, singing over sexualized songs (we're not saying they're over sexualized but some are) are changing. Yep, chicks who haven't even charted a single are coming for the pop Queens.
They say it's now about the story telling, the perfect beat and killer vocals. Lines are being blurred between electronica and R&B when it comes to newcomers like Jhene Aiko, SZA (above), Jessy Lanza and others, changing the R&B scene with their soft vocals and actually putting a pen to paper to create the songs they are singing.
In an article in the Independent, it talks about this new wave of women taking over the R&B scene, leaving singers like Beyonce and Rihanna in the dust. This new generation of artists are making music without having to sexualize their bodies, making "good" role models for young girls to look up to. British singer Rosie Lowe gave her take on their new sound saying,
"We're a generation of women making our own music without having to sexualise our bodies," announces Rosie Lowe, the Devon-born singer, writer and producer whose Right Thing EP drew praise last year for its "off-centred soul".

She notes the need to provide an example for a young audience. "There's a generation out there who don't have that many role models who aren't using their bodies. The more we can offer an alternative, the better."

She says Rihanna and Beyoncé reinforce stereotypes. "They're the main culprits because they're so in the mainstream," she says. "I agree that your body is your own, but I do think they have a responsibility. They're making young women think, to get where they are, they have to twerk or use their bodies, and it's not true. It's scary and damaging."

Then there's singer Kelela Mizanekristos. She said,
"Sounding like I have agency in a song is important to me. I want to feel empowered by the music." "Empowerment" and "agency" are key words for Kelela. They are what separate her from her peers in the charts.

"Maybe Rihanna's agency comes in through her choice of songs," she wonders, adding: "But there are things that aren't a priority for her." For Kelela, the priority is being fully involved with the songwriting and production process.
There seems to be a new sound circulating in the R&B world as up-and-coming singers introduce a new style of music. But we're not buying that any of these chicks are guaranteed to surpass the pop bigwigs....especially when we haven't even seen them on anybody's chart yet.
But you decide. Will their style soon take over the genre?
SPEAK ON IT!

Photos: Photos:@beylite/@rihannadaily/Kelea's Twitter/SZA's FB
​ ​
​ ​ ​