UPDATES: Tameka Posts Pics Of Cinco In The Hospital With His Brothers To Show His Progress + Chris Brown's Rep Says Seizures Brought On By Stress & Negativity
​
Aug 11 | by Natasha
​ ​ ​ ​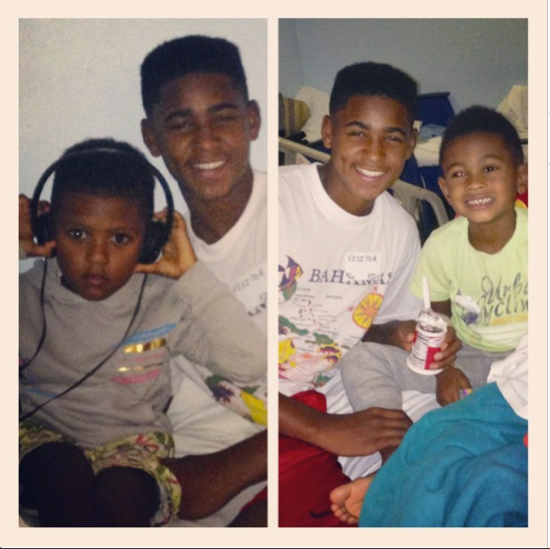 Looks like Usher V is getting back to normal. And his mom Tameka Raymond is posting picture updates to let everyone know his progress. Check out what's going on inside, plus Chris Brown's seizure explanation....
Cutie Usher V is resting up in the hospital and is expected to get out in a few days, according to reports. And his mom Tameka, after losing her request for emergency custody of her and Usher's two sons, is still keeping it positive. She posted the above pics of her sons Ryan, Jr. and Naviyd chillin' with their brother in the hospital saying:
Don't ask me about the box cut on @rg2point0 w/his hyper brother. #KidNPlay #OldSchool #Family #Myhearts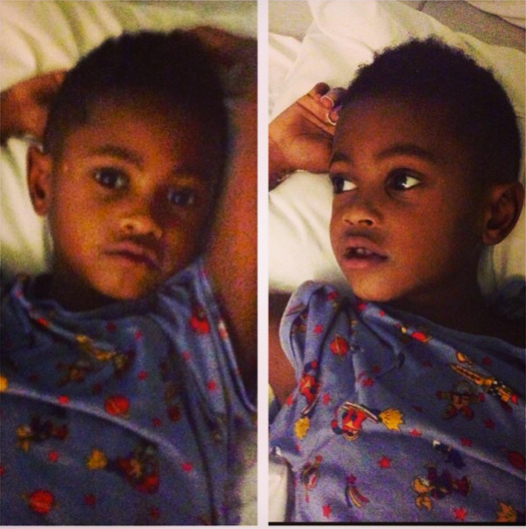 And it seems like Cinco is more concerned with "Fresh Prince" than anything else:
Woke up cheerful, happy and hungry. Watching Fresh Prince... What does he know about the Fresh Prince? Intense face. Lol
Cute. Glad to see he's doing A-Ok. But Tameka has more fights on her hands. She returns to court August 27th for a full custody hearing. And she and Usher have been battling it out over child support payments since before this pool accident.
TMZ reports Usher filed docs earlier this month asking to pay a lower rate than his $8,000/month child support payments for Usher V & Naviyd. Why? Because he and Tameka never re-adjusted the payment requirements since Usher gained full primary custody of the kids. So he feels he's been overpaying for the last 7 months, and wants to lower that ish.
And as for Chris Brown, he refused treatment after his seizure on Friday. But now, we've learned why the seizure happened in the first place.
Breezy's rep told Us Weekly that it happened in the studio Friday morning and it was a non epileptic seizure (NES) brought on by stress. The rep added:
"His doctor tended to him this afternoon and attributes the NES to intense fatigue and extreme emotional stress, both due to the continued onslaught of unfounded legal matters and the nonstop negativity."

That explains why Chris threatened to quit the music biz just a few days ago saying it would make mainstream America happy.
Meanwhile, Chris just shot his "Love More" video featuring Nicki Minaj. And he was spotted above doing a technical scout of the location.
Keep ya head up Breezy.
Photos: Tameka's IG/RivetingEntertainment's IG
​ ​
​ ​ ​