STILL TOGETHER -- Soulja Boy CELEBRATES His 23rd Birthday With Diamond + Miss Mykie SPEAKS OUT On LEAVING "106 & Park"
​
Jul 30 | by _YBF
​ ​ ​ ​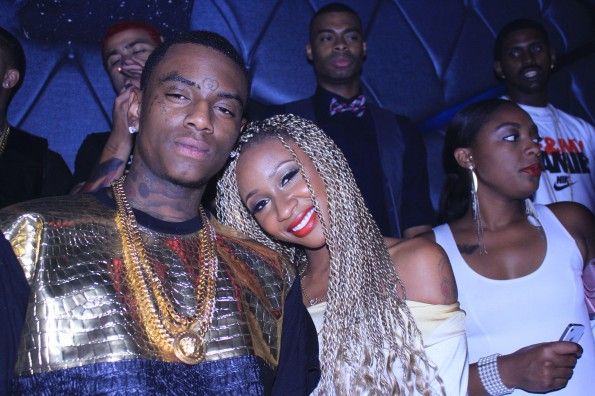 Rapper Soulja Boy celebrated his 23rd over the weekend with long time "friend" Diamond. See how they partied inside and hear what Miss Mykie said about leaving "106 & Park".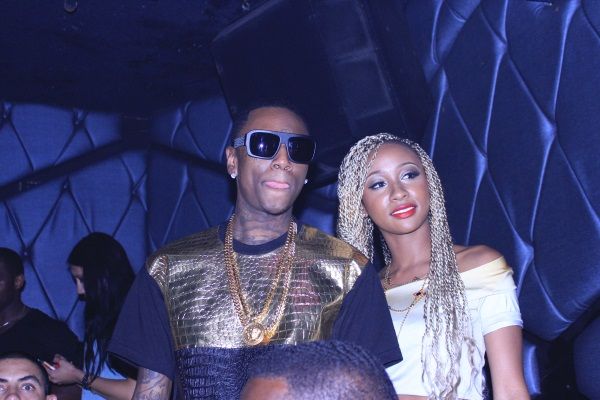 Over the weekend, rapper Soulja Boy celebrate his 23rd birthday in Los Angeles at Bootsy Bellows in West Hollywood. His friend and former girlfriend Diamond was there to celebrate him...and it looks like that might be back together. The rapstess also popped up on a few of his Instagram pics.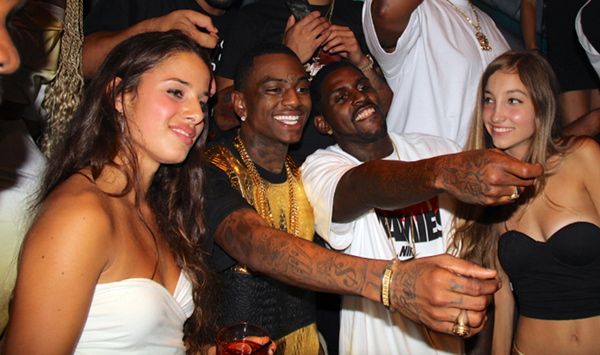 Soulja put on in his signature gold chains and a gold and black shirt by Golden Hanger for the function.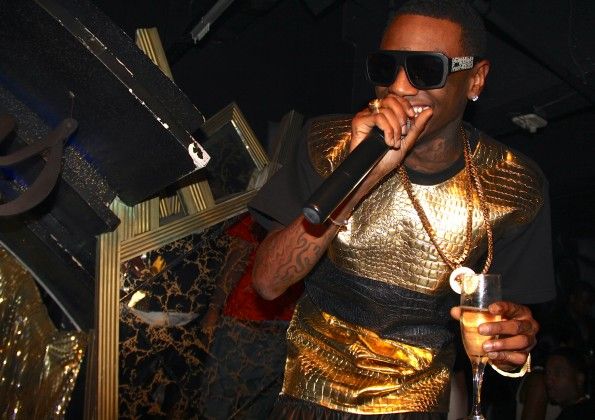 And when he wasn't eating a slice of his Louis Vuitton cake (of COURSE he had an LV cake), the rapper entertained the crowd with his new "Versace" remix, "Crank That" and "Turn My Swag On". Fans should expect to get a new album from the Soulja in 2014. In case you were waiting...
And in tv news.....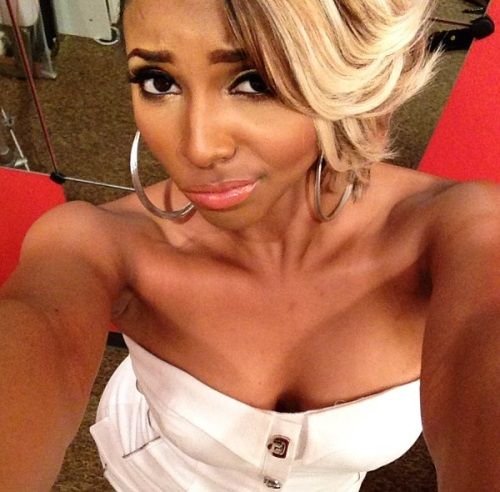 Former "106 & Park" host Miss Mykie spoke to Ebony.com about her departure from the show and her next steps. When asked about leaving the show (or getting fired) and her feelings towards BET, she said,
"It's all love with BET and it will always be. I support BET and they support me 100 percent with my future endeavors. We communicated about what was going on. It's the TV and entertainment world and you have to prepare yourself for transitions that may come. Change is inevitable. I have grown to understand that it's just a part of life. It allows you to learn more about yourself. It can be scary or it can be exciting, and whether you like the situation or not you have to keep it moving and make the best of it."
So what's next for Miss Mykie? She told Ebony that she's using the large social media following she's gained to launch the first ever talkshow on Instagram! She and her management team iYO Visuals are using the platform's 15-sec video clips to highlight her personality and fresh take on pop culture.
"I fell in love. I was like 'OMG this is so innovative and creative,'" she says. "I was sold after I saw how professional it was. Everyone already has their own show on YouTube, blogs and websites, but nobody has done it on Instagram."
But the talkshow isn't the only thing Miss Mykie has in works. The budding rapstress also announced a new single that features rapper and singer Future, and she has set her sights on becoming an actress.
Good luck!
Photos via Miss Mykie IG/ Jojo Wilson and Cameron Foster
​ ​
​ ​ ​