2013 BILLBOARD AWARDS PERFORMANCES: Akon & Ne-Yo With David Guetta + J.Lo & Pitbull + Will.I.Am * Justin Bieber
​
May 19 | by Natasha
​ ​ ​ ​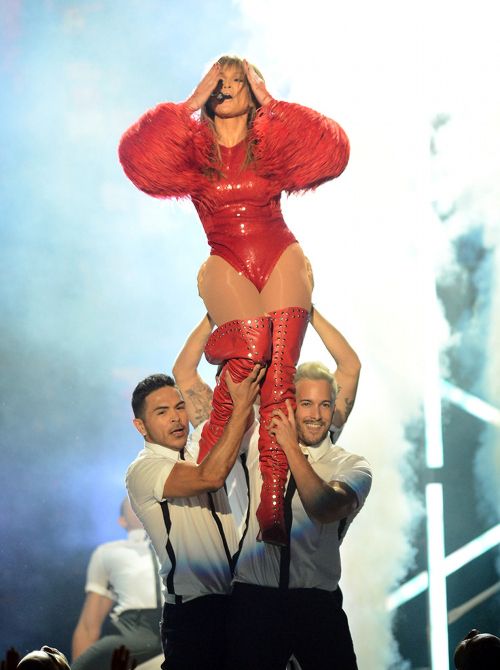 Jennifer Lopez came out the gate swinging tonight at the 2013 Billboard Music Awards. Feathers, sequins and all. Check out her "Live It Up' performance with Pitbull, plus will.i.am and Justin Bieber and David Guetta with Ne-Yo and Akon inside....
Jennifer Lopez and Pitbull indeed did their best to "Live It Up" on stage at the MGM Grand tonight. Check out J.Lo's newest performance for her dance anthem above.
will.i.am and Justin Bieber did a futuristic style performance of "#thatPOWER." off will's #WillPower album.
And David Guetta got his EMD on for "Play Hard" with Ne-Yo & Akon. Check out everybody getting their neon and electro-dance music on above.
​ ​
​ ​ ​