EVE TAKEOVER: The Rapstress Hits "Wendy", Rocks NY Post Fashion Shoot & "360" Magazine
​
May 16 | by Natasha
​ ​ ​ ​
The blonde bombshell is no longer a pitbull in a skirt. At least she doesn't look that part. The 2013 Eve is girly, fashionable, damn fabulous, and pretty freakin' gorge. And we're loving how open she is about her love for her man and the trials of her career.
Check out the independent woman on a promo spree to push her newest album LipLock inside...
11 years after the release of her last album, Eve finally released her long awaited LipLock LP yesterday. And she did so independently on her own label From The Rib.
The 34-year-old fashionista has been on a full out promo spree rocking fashion shoots and magazine covers and interviews. Her latest--a cover and spread for 360 Magazine's Art & Design issue. She's giving hair, face and body while being shot by photographer Ron Contarsy. The cover is above, and she's looking modelicious in the rest of the spread, styled by fashion editor Apuje Kalu: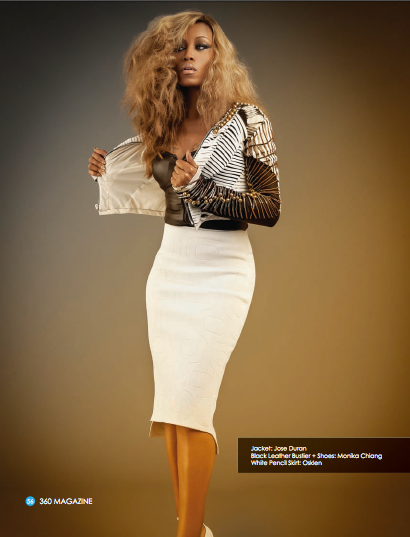 Loving everything about this. Check out the full spread and 360's new issue HERE.
The "She Bad Bad" rapper also rocked a new spring fashion shoot for the NY Post. And she's looking great in every look she shot: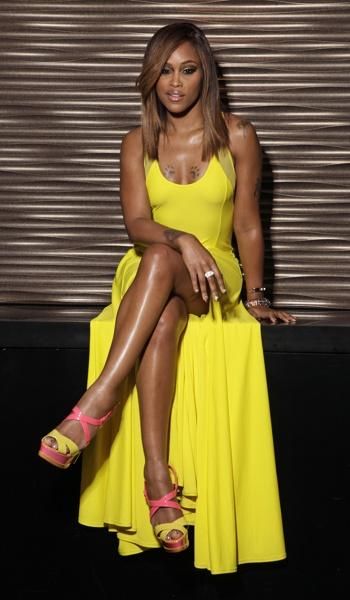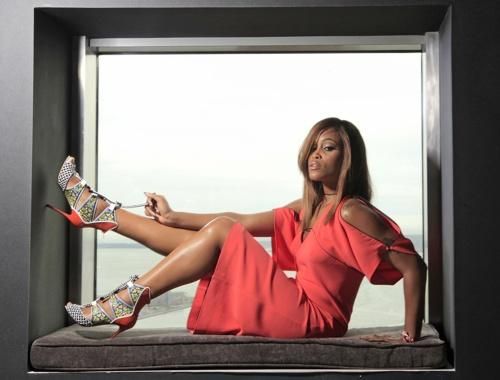 This style change up is EVERYTHING for E-V-E. Work.
And this morning, Eve hit up "The Wendy Show" in a sexy purple leopard curve hugging dress and a hot gold choker necklace by Monika Chang:
She revealed that while her tv show "Eve" is currently in reruns on TV One, she misses that sitcom life and it was the best time of her life. She also reveals that while she has a track record of dating menn with major money (that African prince and now her "baby" as she called him, Maximillion), she can make her own money. She's learned from her mistakes of bad record label deals and contracts, and she simply knows what type of lifestyle she wants to maintain.
Eve reiterated that she's ready to pop out some babies. And living in London with her British boo has been fabulous.
As for whether she's spoken to her former Ruff Ryders mate, DMX, thats a No. But she says she'll always be there for him if he needs her.
Her album, LipLock, is in stores now. And it's got features from Missy, Swizz, Dawn Richard and more. So go cop that!
Photos: 360 Magazine, NY Post
​ ​
​ ​ ​