Tamar Braxton Is On PREGGERS WATCH....As She & Vince Herbert PLAY LOVE GAMES On "106 & Park"
Feb 14 | by _YBF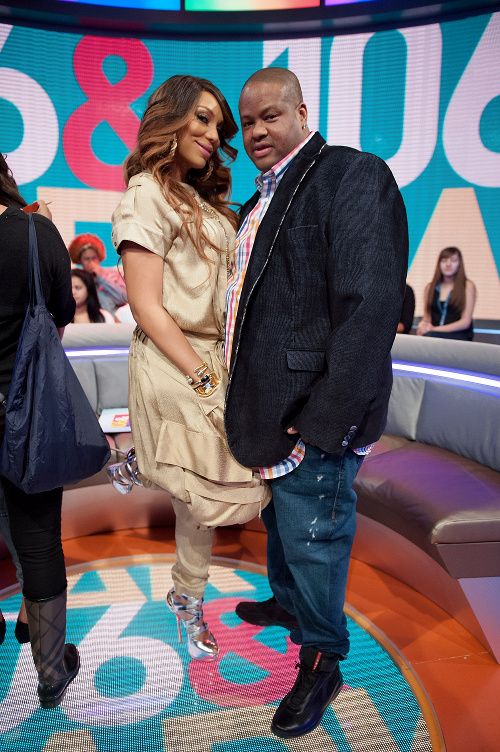 Tamar Braxton and her husband Vince Herbert stopped by "106 & Park" yesterday where they played love games and discussed her forthcoming album Love and War. Watch the interview inside....and why we're putting Mrs. Braxton Herbert on Preggers Watch...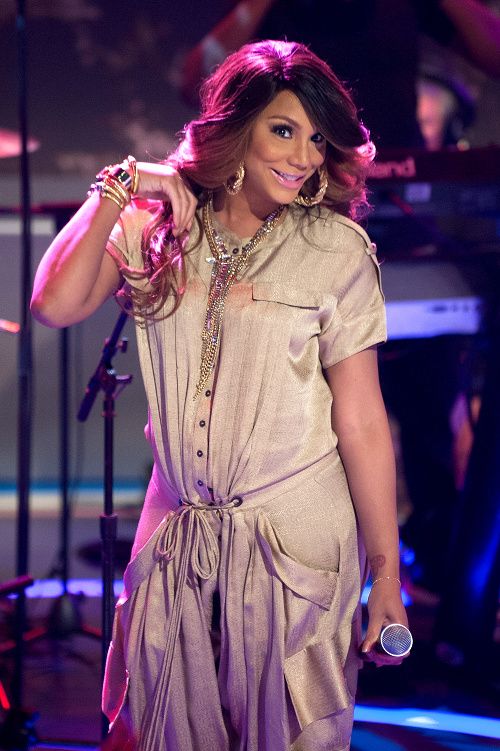 YBF chick Tamar Braxton appeared on "106 & Park" yesterday where she talked about her upcoming album Love and War and discussed what it's like to work with her husband Vince.
The stylish diva thrilled her Tamartians in a Matthew Williamson jumpsuit and Giuseppe Zanotti shoes. And the look is HOT.
We noticed she did lots of side poses, wore a baggier outfit than normal, and audience members tell us her stylist constantly adjusted the waistband on the jumpsuit as if they were trying to hide something. And with that pic above...of a seemingly round belly....we're officially putting Tamar on Preggers Watch.
We're not making any declarations or anything...just Watching....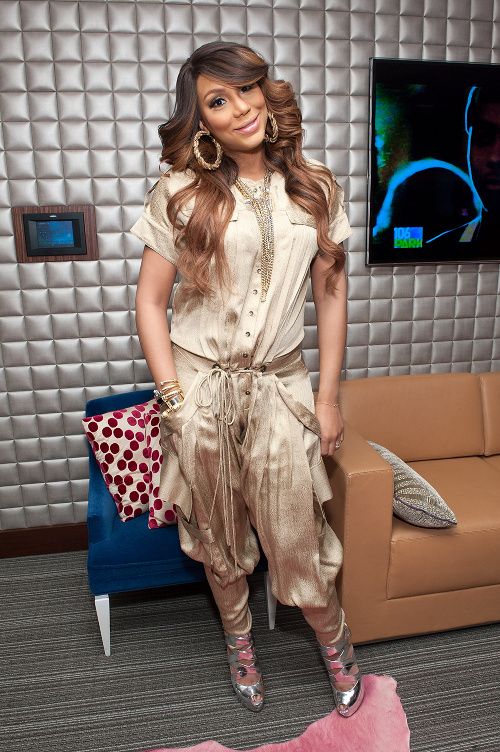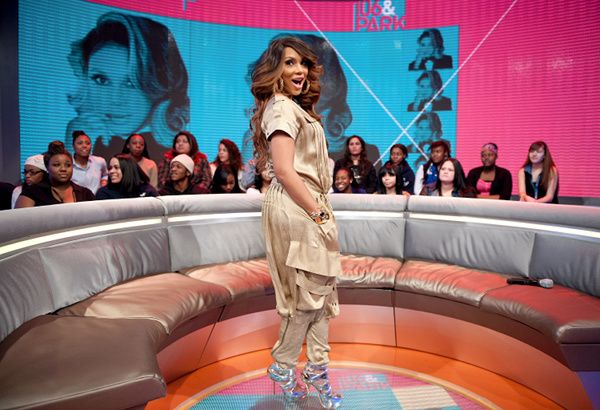 When asked about working with her husband, the "Love & War" singer said, "It's a whole lot.com." But also added that Vince is very romantic and she's the one who wants to talk about work all the time....not him.
She said she doesn't have an answer for when the album Love and War will come out because Vince pushed it back. But added that if it were up to her, she would have leaked it by now.
And don't expect any features on the album. She said, "It's all Tay Tay."
Before she performed, she and Vince played a love game called "Know Your Boo." Watch Tamar and Vince's interview here:
BONUS:
Tamar Braxton explains how to win a woman's heart with the small things in life.
If Tay Tay makes a pregnancy announcement soon....you know who called it first!
Photos via Getty Images/Courtesy of BET Networks