THE REMIX: Trinidad James Ft. French Montana "All Gold Everything RMX"
Jan 04 | by Natasha
ATL rapper Trinidad James, aka the re-incarnated Jerome from "Martin", is keeping this coontasticness of a song going. Check out his remix for "All Gold Everything" featuring French Montana inside....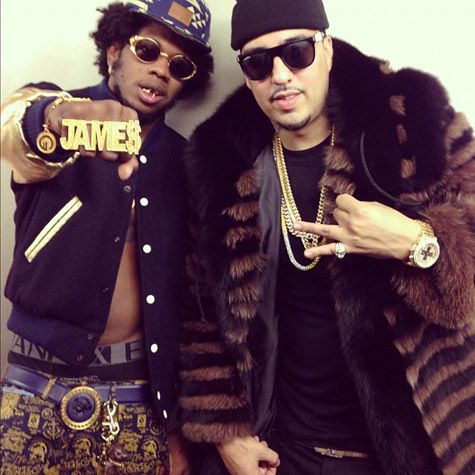 As "All Gold Everything" continues to spread like wildfire as one of the catchiest, unfortunate songs from 2012, folks still seem to love it. So thank us later for giving you the first official remix with French Montana. French joins in the theme of the song rapping about all his alleged riches, wealth and all the gold around his neck.
The two rappers hung out in D.C. over Thanksgiving weekend. And now they've joined up on a track together.
Word has it Trinidad's track will have 17 total new verses for an extra extended remix. And now that the 25-year old has signed to Def Jam with a multi-million dollar deal, despite only rapping for 9 months, we're sure the label is about to push this ish for all it's worth. So get ready for more.
Woooooo....