HA! Essence Atkins & Miguel Nunez Get Their STEEBIE J & JOSELINE On In "LAHH ATL" SPOOF!
Dec 13 | by Natasha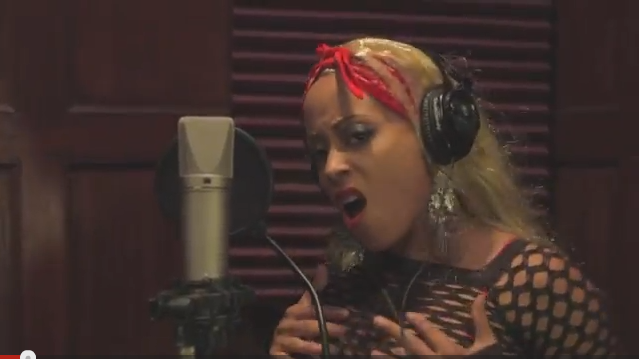 Actress Essence Atkins is a funny gal. And she flexed her comedy skills again in this new spoof of "Love & Hip Hop: Atlanta". Joseline & Steebie are back up to their old tricks again inside..
"Mr. Box Office" actress Essence Atkins is starring in a new spoof for "LAHH ATL", directed by David Hampton. She's doing her best Joseline and we love it. Actor Miguel A. Nunez, Jr. (Juwanna Mann) is Stevie/Steebie J. And there's even a random appearance by Vern Troyer.
Check out a day in the life of Stevie J. below: