T-Boz GOES IN On Nicki Minaj And Oversexed Pop Chicks, DISHES On Plans For New TLC Album
​
Nov 09 | by _YBF
​ ​ ​ ​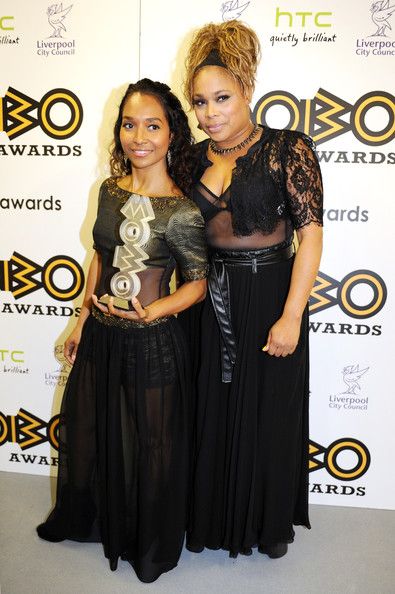 TLC's T-Boz has blasted "American Idol" saying it's just a money machine and faults them for hiring a rapper (Nicki Minaj) to judge somebody's singing. Watch what she said inside and get deets on a new TLC disc in the works....
During a recent interview with ThisIsMax, TLC's T-Boz shared her thoughts on Nicki Minaj being cast as a judge on "American Idol". And she didn't hold back on how she feels about folks purely selling sex & popularity. T-Boz said,
"I don't respect half [of] the people I've seen lately. How the hell is she gon' tell me what I should be doing when her azz can't even sing. Why is she there? And then…now they've got rappers that don't even sing judging? So, this is totally based off of popularity I guess. I mean, to each their own. Get your money, honey. All I'm saying is, I will never watch [your] shows again."
Many Barbz were pissy about T-Boz comments and blasted her on social media to which T-Boz later tweeted,
"I'm in this bizz. All this crap is fact & its based on bringing in numbers now and NOT really why it was originated . So get mad...scratch ya a**...take a picture I don't but Remb it I'll say what I want that doesn't mean I don't like or respect someone lol.

"I'll say what I think &always will I think it's funny the truth is the truth ha the name calling sh*t is hysterical cuz I don't wanna watch. I don't hv a problem w/ Nikki. I don't like what the shows stand for. Where's the lil yellow bus beep beep. Y'all don't think I'm mad or bothered, we're over here cracking up cuz they going off over the wrong things it's sad but funny."
Snaps.
And outside of causing controversy, T-Boz revealed to the BBC that she and Chilli are back in the studio work on a new TLC album. She spoke of the new disc saying,
"We're going to still sound like TLC, evolving to whatever level we need to be at this time," T-Boz told Rolling Stone. She isn't worried about the duo's songs sounding dated: "We've always grown throughout the years and have always had our own sound… When that stops working, maybe we'll hang up the towel, but that still works."
Check the full interview here:
The Randomness:
1. Cee Lo Green's 2011 hotel brawl with two women comes back to haunt him. Story.
​ ​
​ ​ ​