FOOLYWANG SCANDAL: Detroit Police Chief Ralph Godbee Jr. SUSPENDED For Alleged Affair With Fellow Officer, Married Mistress Poses With GUN IN MOUTH
Oct 03 | by Natasha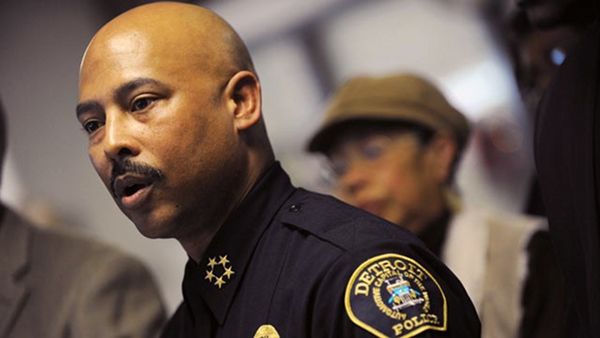 Another sex scandal has hit the city of Detroit. And this time, more foolishness is ensuing with mistresses and guns. Deets inside on how the police chief is allegedly caught up...
In a twisted sex scandal, Detroit's Police Chief Ralph Godbee Jr. is caught up for the second in his 2-year tenure as Chief.
According to Godbee's fellow Detroit police officer, Angelica Robinson, she and Godbee have been involved in an intimate relationship for a year.
Angelica, along with 4 other female police officers and the ACLU, once sued the City and police department for pregnancy related discriminatory actions, and settled for $268,000 as a group in 2010. She is married with a young child. And Chief Godbee is also married, even though he and his wife just filed for divorce this August. Oh, and he's a MINISTER as well.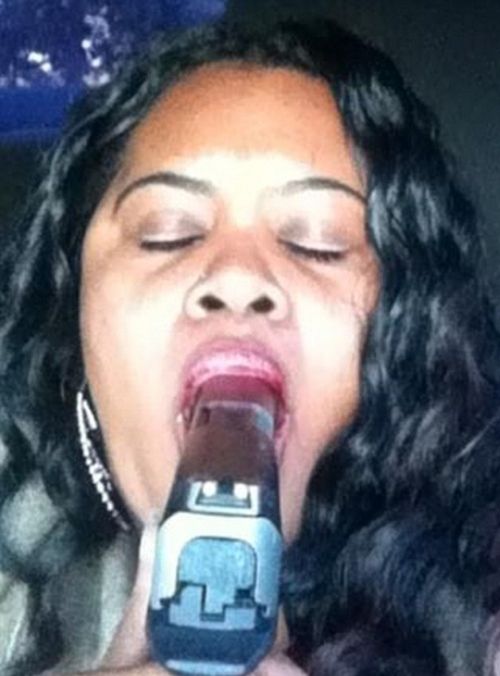 The scandal unfolded after Angelica learned that Godbee was cheating with other women, according to ABC News, at a recent police officer conference in San Diego. Saturday, she took to her Twitter to post a picture of herself holding a Detroit Police Department issued 9 millimeter gun in her mouth. Needless to say, Godbee saw Angelica's tweet (we're following mistresses on Twitter now?) and sent a few of his officers to her house in nearby Farmington to check on her. He used Department resources to track her down, via her cell phone, which now raises questions of jurisdiction and using police resources for personal reasons.
The gun was reportedly taken away, and Angelica was sent for psychiatric evaluation. But Godbee maintains Angelica is simply a "stalker" and denies any involvement with her. Of course.
Angelica told ABC that Godbee needs to "man up" and "quit being so damn selfish." She also stands by the fact they were intimately involved saying:
"I've been trying to get him to leave me, just leave me alone so I can just go ahead on and he go ahead on. I kept asking him to close the door on this and just walk away. Maybe we can be friends next year, but not right now."
She apologizes to Mrs. Godbee and the Godbee's daughter saying:
"I'll work on my marriage, preserving my marriage with my husband and my daughter. I apologize to his wife, I apologize to his daughter. Those are the only two women that's important in his marriage. They have gotten hurt."
Meanwhile, Detroit Mayor Dave Bing has put Godbee on a 30-day suspension, but also says he will likely be fired.
And get this, Godbee took over from his predecessor, Warren Davis, after Davis was forced to resign after getting caught in a sex scandal with Detroit Lt. Monique Patterson. Ironically, Godbee was ALSO found to have had an affair with Patterson around the same time. But was allowed to remain in office. And, obviously, allowed to remain in his marriage as well.
WOMP.