FASHION FAB: New Parisian Promo Pics & Video From Beyonce
Jul 21 | by Natasha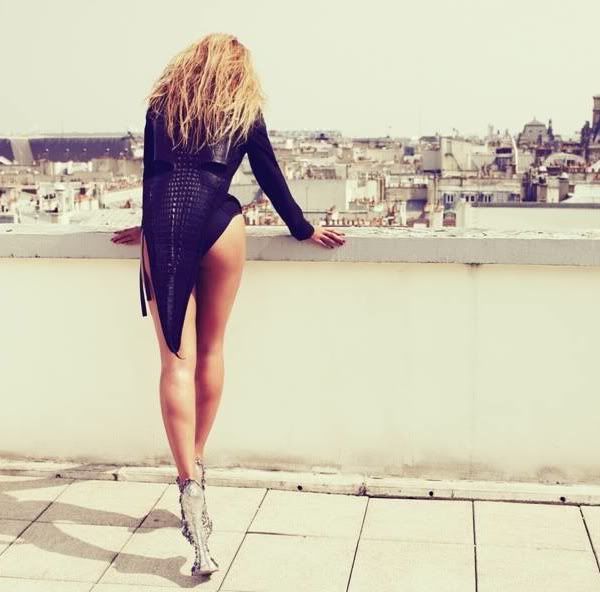 Beyonce just released a few more promo pics from her 4 photoshoot she did in Paris. We've got the designer breakdown of a few of the photos you've already seen months ago. Plus, pics only seen inside the deluxe album booklet and two never-before-seen shots. And some behind-the-scenes footage from her shoot.
Pics & vid inside...
On April 23 in Paris, Beyoncé took to the roof of the hotel Le Meurice with Parisian photographer Greg Gex to shoot photos for her new album, 4. The shoot resulted in the photos used for the standard and deluxe LP covers, as well as a number of interior package shots, plus a few we haven't seen.
In the above pic, Bey rocked a vintage crocodile jacket by Azzedine Alaïa and shoes by Jantaminiau.
And in this never before seen shot: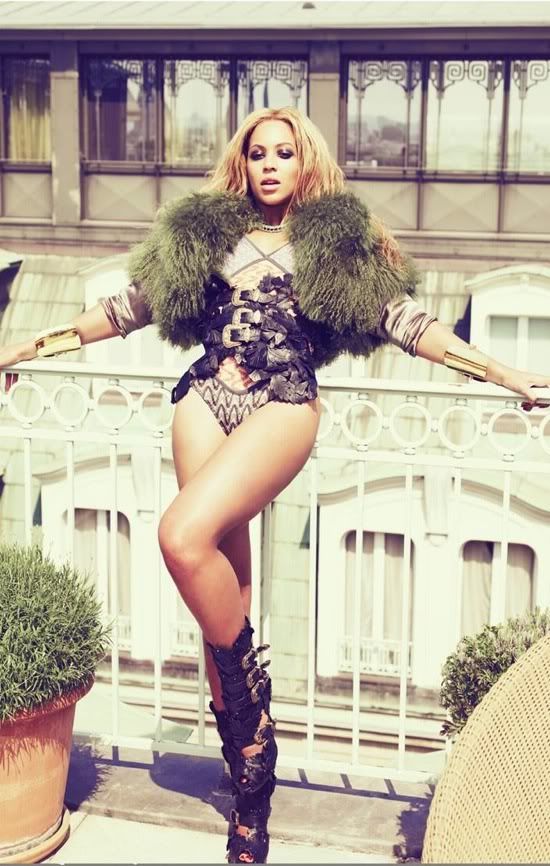 Bey's rocking a black and gray leafy corset and shoes by Alexander McQueen, a bodysuit by Missoni, and a fur coat by Azzedine Alaïa. Bracelets by Aurélie Bidermann.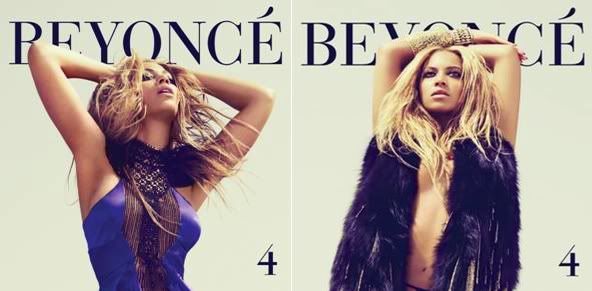 If you were wondering who she was wearing on both her covers, for the deluxe LP (left), she donned a blue silk beaded dress by Maxime Simoens. And for the standard, a fox-fur stole by Alexandre Vauthier embellished with Swarovski crystals by the Lesage embroidery house.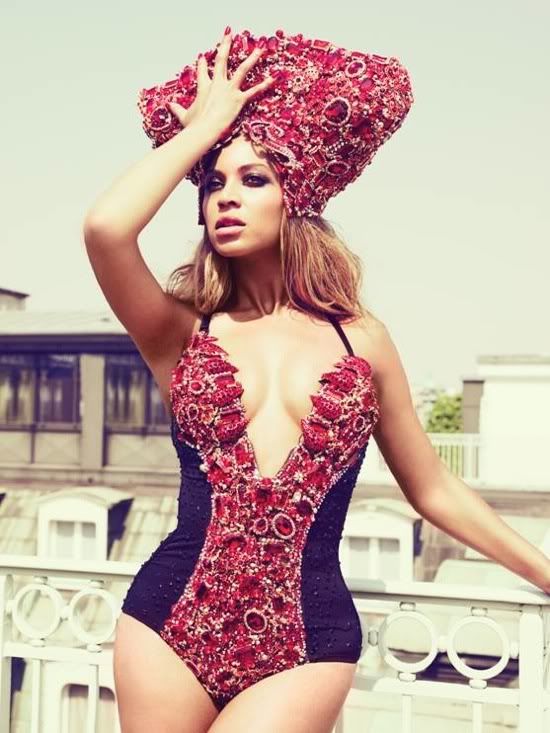 And for this jeweled pic only in the deluxe edition booklet, she donned a jewel-encrusted bodysuit and a bustier worn as a crown, all by The Blonds.
Peep this on-set footage from the shoot:
Hotness.