Easter Basket-o-TWITPICS
​
Apr 25 | by Natasha
​ ​ ​ ​
Celebs were twitpic'ing all weekend during their Easter Holiday. Pics of what your fave folks did during their downtime when you read on....
Teen hottie Justin Combs showed off his football workout bod saying, #hardwork!!! We'll say....
Tyra Banks showed off her haircut twinsie. She tweeted a pic of herself (and another of the model) saying: Model named Freja @JegFreja and I r rocking the same cut. It's kinda "bangin". Who's joining us?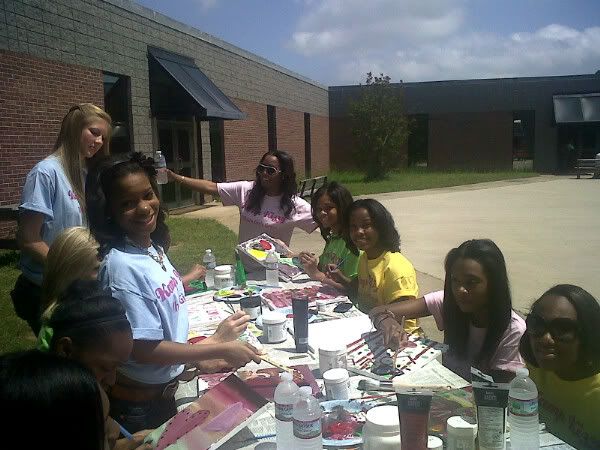 Fab chick Keisha Knight Pulliam kicked it with the kiddies for the weekend. She retweeted on of her followers: Painting with @peachespulliam! Kamp Kizzy Rocks!
Mariah made her ever protruding baby belly an Easter egg over the weekend.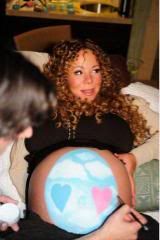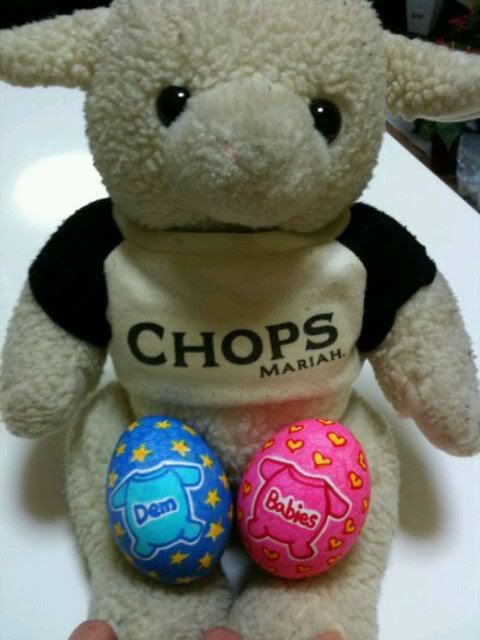 She tweeted these two pics saying, C'mon!!!! Happy Easter to all!!! LYM 2 Shino from Japan 4 this festive moment! X0x0.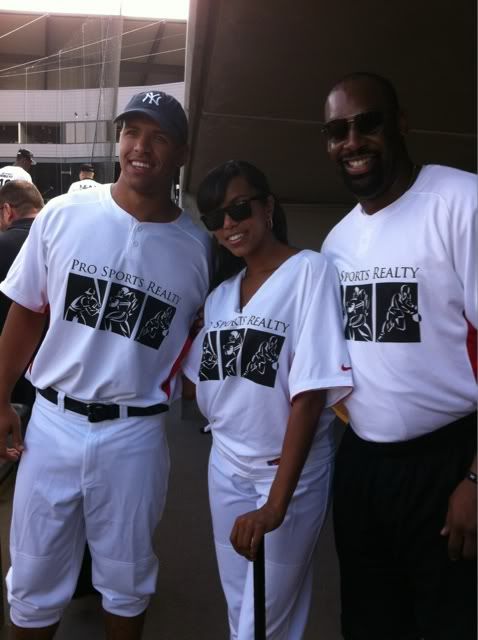 Cutie Letoya Luckett participated in a charity baseball game over the weekend with Donovan McNabb, Jordin Sparks, and more.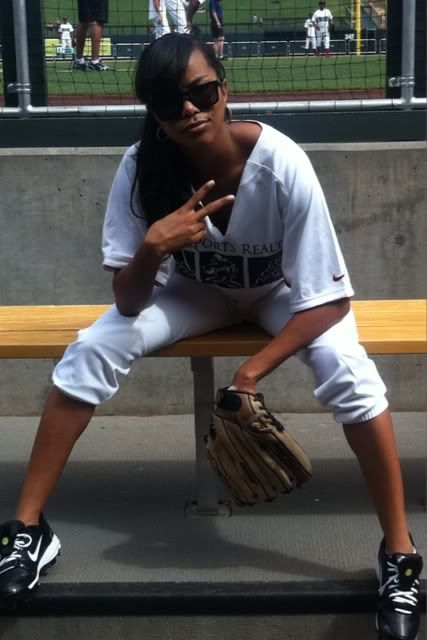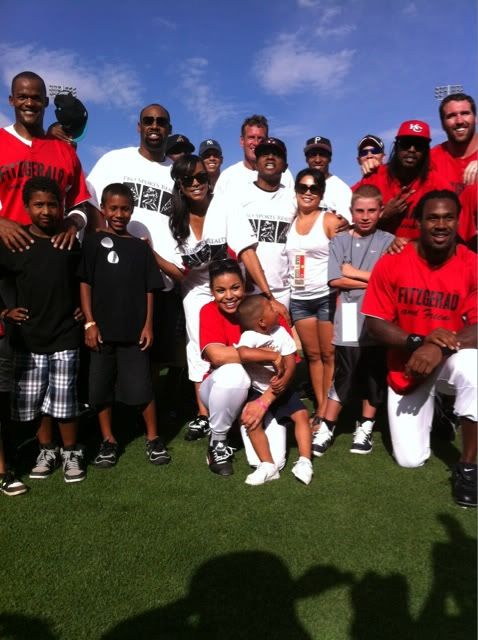 She said: MY Team runnin thangs *cream corn voice*
Beyonce's "dresser" Tyrone tweeted a pic of Bey rocking her nephew Julez's "Julez for Japan" charity tee the other day.

Ashanti rocked out with her former Murder Inc. homies Ja Rule and Lloyd over the weekend: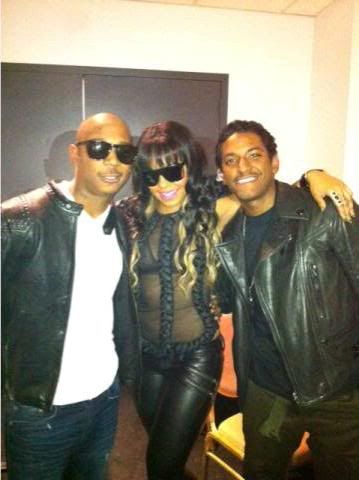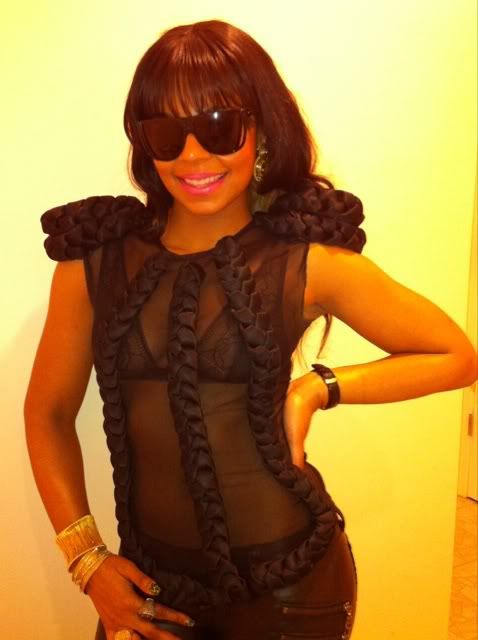 Interesting choice of shirt 'Shanti.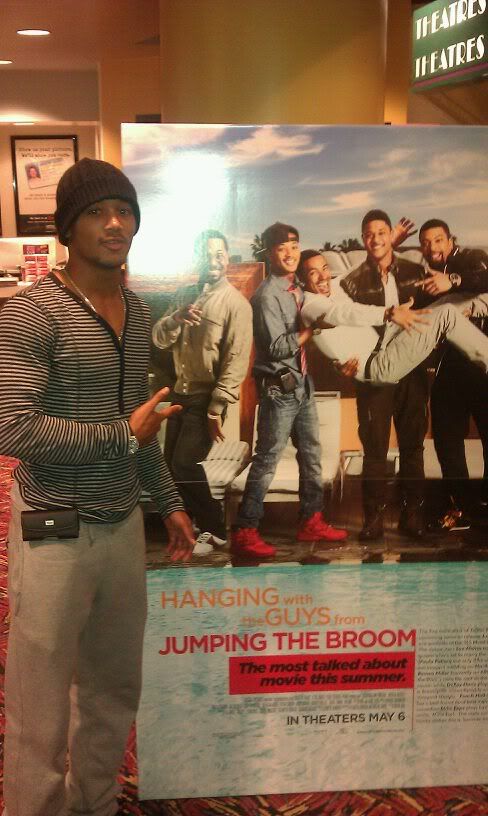 Romeo tweeted himself at aa promo event for his upcoming Jumping The Broom movie.
And Tweeter Angela Simmons posed with a gold friend while out and about recently.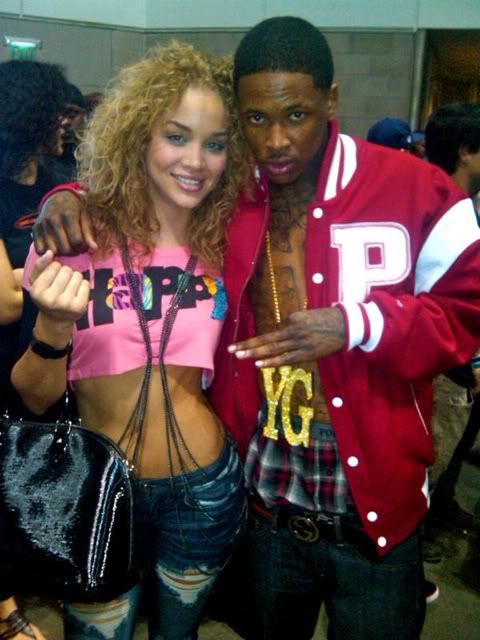 And Chris Brown's model ex girl Jasmine Sanders RT'd her pic she snapped with Def Jam's rapper YG. Such a pretty girl.
​ ​
​ ​ ​