COUPLES NIGHT: Vivica & Slimm Party With Monyetta & Ne-Yo
Jan 19 | by Natasha
Slimm's company Plush Blue Entertainment held a private party in Atlanta for his new fiance' Vivica Fox and singer Ne-Yo at a private location last night.
It was also the after party for the grand opening of Ne-Yo and his girlfriend/new baby's mother Monyetta Shaw's Emerlyn & Ester Boutique. Pics when you read on...
Well don't these two look so in love. Viv and Slimm arrived to the party.
And so did Monyetta and Ne-Yo.
Monyetta showed off her fab post-baby bod in a cute dress and the ladies had some fun:
Hey Viv.
Jazzy Pha was there...of course.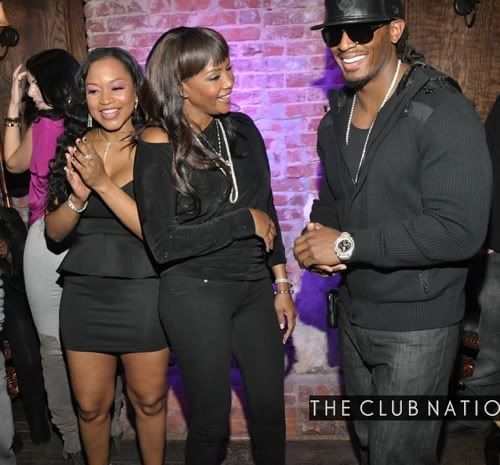 Looks like the couples had some fun times.