Eminem Has "Trust" Issues With Women + T.I. & Jazmine Sullivan's New Track "Dying In Your Arms"
​
Nov 09 | by _YBF
​ ​ ​ ​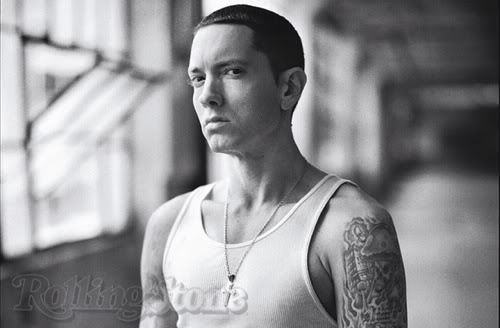 In today's "No -ish Sherlock" news, Eminem admits to ROLLING STONE Mag he has trust issues with women. Find out what he had to say and listen to T.I.'s track with Jazmine Sullivan, "Dying In Your Arms."
After years of recording misogynistic lyrics and literally "killing" ex-wife Kim on his records, Eminem opened up for the November issue of ROLLING STONE saying,
"I have trust issues - with women, friends, whatever. I've got a small circle of friends, and it's a lot of the same friends I've known forever. Right now, that works for me."
On his latest album, Recovery, Em talks about finding his path to recovery and the need to know himself first before letting others in.
The past few years, Em spent his time battling a dual addiction to prescription pills and alcohol.
"I came out of some difficult things these past couple of years. I kind of feel like I'm just now finding my footing, so I want to make sure that's secure before I go out and do anything else. I need to keep working on myself for a while."
While he also talks about being bullied in the Detroit school system and the absence of his father growing up, Em does remain optimistic about future dating.
"As far as going out, like dinner and a movie - I just can't," he told the mag. "Going out in public is just too crazy. I mean, I'd like to be in a relationship again someday. Who doesn't? It's just hard to meet people, in my position."
Good luck with that Em. I'd be afraid to date or break up with you for fear of what you'd say about me on your next album. Still got a secret crush on you though....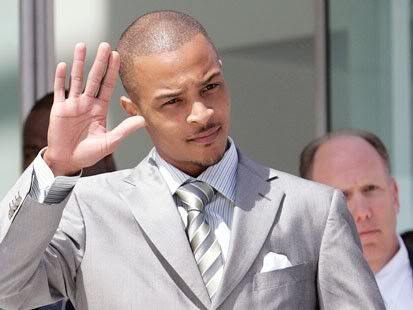 Though he is on lockdown, T.I.'s label will clearly be following the Lil' Wayne model of success and release enough music so we don't have time to miss him.
Check out the new T.I. track ft. Jazmine Sullivan "Dying In Your Arms"
T.I. Ft. Jazmine Sullivan - Dying In Your Arms
​ ​
​ ​ ​