AFTERNOON BITS: J-Hud & David Set A Wedding Date+Naomi Gets Apology?+Gabby Speaks On Chris Rock's Ass Grab
​
Mar 05 | by Natasha
​ ​ ​ ​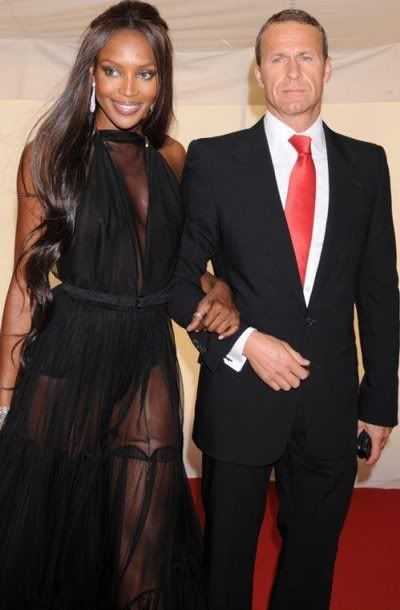 So in a weird turn of events, the driver who originally accused
Naomi Campbell
of giving him a beat down yesterday just issued an apology TO HER today. He now says he overreacted and Naomi didn't attack him:
The New York City driver who accused supermodel Naomi Campbell of assaulting him from the back seat of a luxury SUV says he "got angry and overreacted" and regrets involving the police.
Driver Miodrag Mejdina (ME'-oh-drag mehj-DE'-nah) said through his lawyer Thursday that the incident was "blown out of proportion" and he wants to apologize to Campbell "for causing that to happen."
Mejdina had told police that Campbell hit him from behind Tuesday and his head struck the steering wheel.
Source: AP Seeing that this driver is actually Naomi's billionaire boyfriend's driver, I'm going to go with the assumption that a serious payoff occured.
According to
BV
, the two are not giving many details, but a few they
are
willing to tell:
Of their wedding rings, Otunga shared that they are planning to have famed jeweler Neil Lane, who created Hudson's engagement ring, design their wedding bands, as he is "a personal friend, as well."
The Harvard educated lawyer also mentioned, "I want my son and I to wear matching custom tuxedos."
As for whether the former 'American Idol' castoff-turned-Academy Award-winning phenom will perform at the reception, he added, "It would be wonderful to have Jennifer sing – I'd love that."
Sweet.
Remember when Chris Rock grabbed Gabby Sidibe's ass on stage at the NAACP Image Awards?  Well she was asked about it at yesterday's Black Women in Hollywood Luncheon, and here's what she had to say:
"As I go up to get my award in a room where my dad is, because he's one of my dates, Chris Rock grabbed my butt with both of his hands -- and then I slapped him back," reports Gabby with a smile. "I didn't think too much of it at all -- but my dad was super pissed." "Some dudes gotta have it -- it's my own fault for being too damn fine," she jokes.
LOL. The Randomness: 1. Check out a recap of what went down inside the Black Women In Hollywood luncheon over at
Black Voices
.
​ ​
​ ​ ​