RUMOR CONTROL: WTF? Morgan Freeman's Tapping His STEP-GRANDDAUGHTER?!+RL Gets A Reality Show
​
Jun 18 | by Natasha
​ ​ ​ ​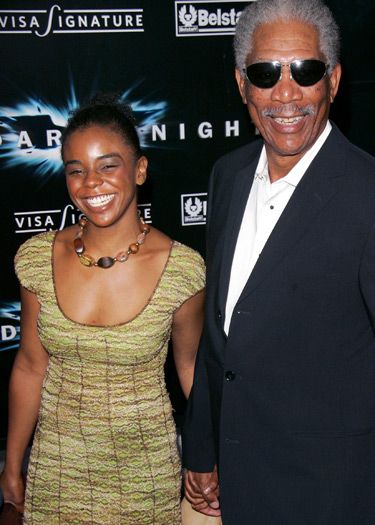 Now y'all know the
National Enquirer
is usually full of B.S.  But I gotta do my gossiply duties because I have a feeling there's more to this story. Allegedly 72 year old Morgan Freeman has been having a sexual relationship with his step-granddaughter (from his first marriage) who is now 27. It's allegedly been going on for a decade and
allegedly
broke up his marriage to Myrna after 25  years.   According to the
Enquirer
:
The relationship between the 72-year-old actor with step-granddaughter E'Dena Hines, 27, began when she was a teen, the source told The ENQUIRER exclusively. The alleged affair not only contributed to his split from Myrna, his wife of 25 years, it also led to his breakup with his longtime mistress, former schoolteacher Mary Joyce Hays.
E'Dena is the granddaughter of Morgan's first wife, Jeanette Adair Bradshaw, and was raised by Morgan and Myrna "since she was a little girl," the source told The ENQUIRER.
"Myrna said E'dena told her that when she was a teenager, she and Morgan went to dinner at a friend's house one evening. Both had been drinking, and when they returned home, Morgan attempted to have sex with her. They stopped just short of having intercourse," the source, a close family insider, told The ENQUIRER.
"E'Dena explained to Myrna that she stopped Morgan from going any further."
Myrna confronted Morgan, and he agreed to leave E'Dena alone - but unbeknownst to Myrna, the relationship continued for years, said the source.
E'Dena has also been Morgan's escort to several public events, including last summer's premiere of the blockbuster Bat-flick hit, The Dark Knight.
"Nobody thought anything of it, because she would be introduced as his 'granddaughter.' The family insider divulged.
Hmmm. Could any of this have any truth to it? It's not
technically
incest because E'Dena is not related to him by blood.  But crazier things have happened in Hollywood....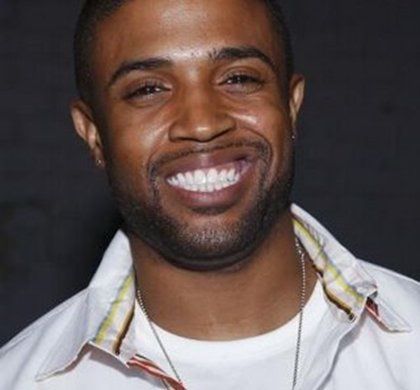 In other news, we've learned that
RL
from the group Next has filmed a reality show/documentary. He taped it this past weekend in Minnesota and had film crews following his every move. Our sources scouted out the cameras at the Mall of Americas and at different nightspots. RL himself confirmed it--via Twitter of course--saying he's been asked to give the public an emotional look into his life:
Last day of taping! It's time to head back to the A. Very emotional and real! Alot of tears shed. My life.....
6:17 AM Jun 14th
from Spaz
@ my parents in the hood.. They're getting interviewed for my documentary then its off to The Red Dragon!
6:29 PM Jun 13th
from Spaz
Bout to go live on KMOJ w/ my big cuz Q-Bear.... This taping stuff is hard work.
2:24 PM Jun 12th
from Spaz
Finally!!!! Headed to El Amin's spot to get some vittles!! Camera crew is gonna love the food! Nooooorthsiiiiide!
11:28 AM Jun 12th
from Spaz
Up for my morning Delta flight to Minneapolis. They are shooting a documentary on my this weekend! Keep me in your prayers!
2:38 AM Jun 12th
from Spaz
On a morning Delta flight as usual. Heading to the A for a day. Gotta prepare for the filming of my documentary in Minnesota this weekend!
3:23 AM Jun 11th
from Tweed
Let's keep it 100 here RL. Who asked?
​ ​
​ ​ ​