GOSSIP BITS: Keshia Knight Pulliam Faker, Day 26, Bobby Brown, & Diddy's Son Quincy
​
Apr 14 | by Natasha
​ ​ ​ ​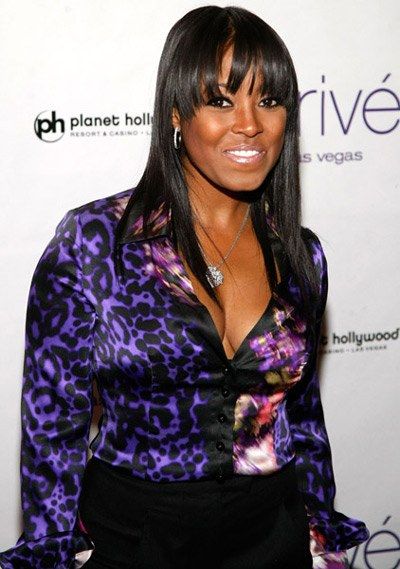 A few fake
Keshia Knight Pulliam
Twitter accounts popped up and have now been removed.  But certain celebs didn't know they were fraudulent. 
Young Berg
and
Malik Yoba
and  their direct messages were put on blast last night by the fake Keshia.  Don't worry fellas, we were nice enough to block out your full phone numbers you included:
"@TheRealYungBerg@k_knightpulliam I would love to fly yo sexy ass out to miami wit me, whats good?! hit my line 925-[removed]" "@malikyoba @k_knightpulliam Damn girl!!! mmm mmm mmm How u have womanized!! Hit Me direct # 310-[removed]"
Tyrese
also sent her a message saying when she comes up to New York, he'll "show her some things".  So this is how dudes spit game in Hollywood?  And yes, those
are
their real accounts as they publicize them often.  Malik even posted this message on Twitter when he realized he was blasted:
Deleting the fake profiles from my page. Folks @k_knightpulliam is a fake aka @fakerudhuxtbl
I'm sure they'll be verifying their fave celeb chicks from this point on... More gossip bits when you read the rest....
Day 26
says they are still together despite reports they are splitting due to Que's recent antics.  Que posts from time to time on Twitter that he's getting "therapy for his bitchassness".  I guess the therapy is helping.  Their album
Forever In A Day
drops today by the way....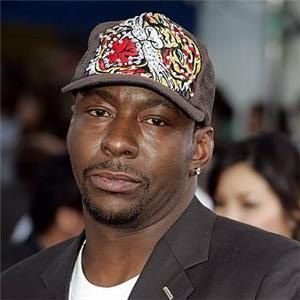 Is
Bobby Brown
really going broke these days? I mean we've heard the rumors, but now this dude can't even pay for pizza? Apparently he took his kids out for pizza on NY's East side, but didn't have the cash to pay. According to the
Daily News
:
He was screaming 'Where the f— is all my money?' over and over while his kids waited inside."
Womp.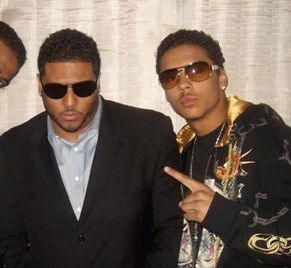 Quincy Brown
--
Diddy
's "son" and
Al B. Sure
's biological son--is clearing the air about his relationship (or lack thereof) with his father Al B.:
I've been inspired throughout my life by special circumstances and unique experiences. Foremost, I grew up with a family that injected me with unconditional love and enduring confidence. This is my foundation … the family holidays and celebrations with my maternal lineage … supportive smiles in audiences at school programs … guiding hands to complete homework and special projects in the wee hours of the morning. However, I grew up without my father, an irreplaceable force and influence that was absent in my life. I watched other kids enjoy the embrace of theirs, and I searched for a way to reconcile the meaning of my circumstance. Despite my pain, I've imagined a life as a good son with my father. Baseball … Playing in School Band … Church … All of the things that he would expect his son to do, I've done. I've stood in front of audiences to receive awards. I heard their applause and praise. But, the accolades have been absent the sound of his clapping hands and encouraging words … his voice that I could distinguish in my sleep. Where has he been? Now, I reflect on the journey, the pain, the challenges, and the triumphs through this song. I'm reconciled as a man, no longer a boy, in verse. Now, I know that I'm not alone. Albert Brown, also known as "Al B Sure!" is my biological father, but Sean Combs, also known as "Diddy" has been a father figure in my life for as long as I can remember. Sean Combs is the person whom I look up to and appreciate as a father. He is the one who help mold me into the person I am today and will always try to live up to his expectations. He has always been supportive of me and I will forever love and respect him. As far as my biological father goes, the "spitting image" is all I have taken from him. Throughout my life, I've always wondered about him; Where he was? What was he doing? and most importantly, Was he even thinking about me? The absence of my father has given me a better understanding of what type of man I am going to be. I am grateful for my mom's love, support, guidance, and for her strength. - Quincy "iQ" Brown
He decided to air his feelings via blogging.  Whatever you gotta do...
​ ​
​ ​ ​