RUMOR CONTROL: Chris Brown And DJ Khaled NOT Involved In L.A. Car Chase!
Feb 10 | by Natasha
So, extra late last night around 1a EST my e-mail and phone start to blow up. I honestly thought it was a joke people telling me
Chris Brown
was involved in a low-speed car chase in a white Bentley on the 101 Freeway in L.A. But apparently the girlfriend of the driver called in to the cops that her boyfriend had just been charged with felony criminal threats and he's threatening suicide and was clearly dangerous. The reports sounded so similar to the
Chris Brown/Rihanna
situation, and the Bentley led people to believe a celebrity
was
involved, that news stations and paparazzi scrambled and flooded the scene of where the car finally stopped and got cornered. So in North Hollywood on Lankershim Boulevard, pretty much where the 40 mph chase began, the car sat there for a couple hours while cops surrounded it and negotiated with the driver. Finally it was revealed that the driver was NOT Chris Brown after a helicopter got a good picture of the driver.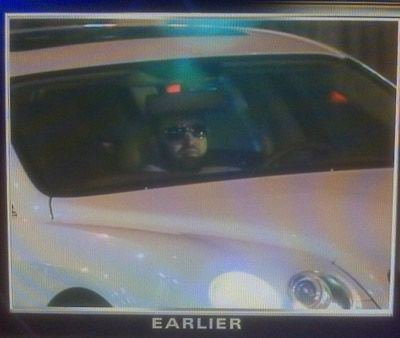 People (including newscasters) then started to incorrectly report that
DJ Khaled
, who does bear an uncanny resemblance, was the driver. Unfortunately, the standoff ended in a suicide and folks went nuts around the net reporting that DJ Khaled had died. But Khaled called a Miami radio station extrememly early this morning and also put out an official statement saying the following:
This is DJ Khaled and due to recent press and news reports I feel compelled to release a statement. Just to be clear I am in Miami, FL working on Rick Ross' album, Deeper Than Rap. I am not in LA where there are reports that I have been in a police chase. These reports are completely false and unfounded. DJ Khaled We The Best Music
So there's how the whole situation went down and the truth. A sad and fatal situation did occur late last night in L.A., but Chris Brown and DJ Khaled were NOT a part of it in any way.